Animation Level 6 Top Up

The European animation sector continues to flourish and Animation is ahead of the change curve in adopting new technologies.
These modules are targeted towards direct employment, through a focus on studio training and practical work.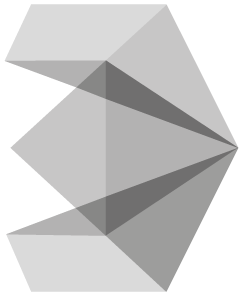 Course Content
With ​Animation Studio 3,​ Learners will have the opportunity to design, from the ground up, an animation containing multiple characters diversifying their modelling skill set, and to create more advanced characters further developing their skills and knowledge in character modelling.
The ​Sequential Art, Design and Production ​module introduces learners to a range of visual narrative theories and techniques. Sequential art is a staple of the wider animation industry, drawing on the techniques and principles of animation.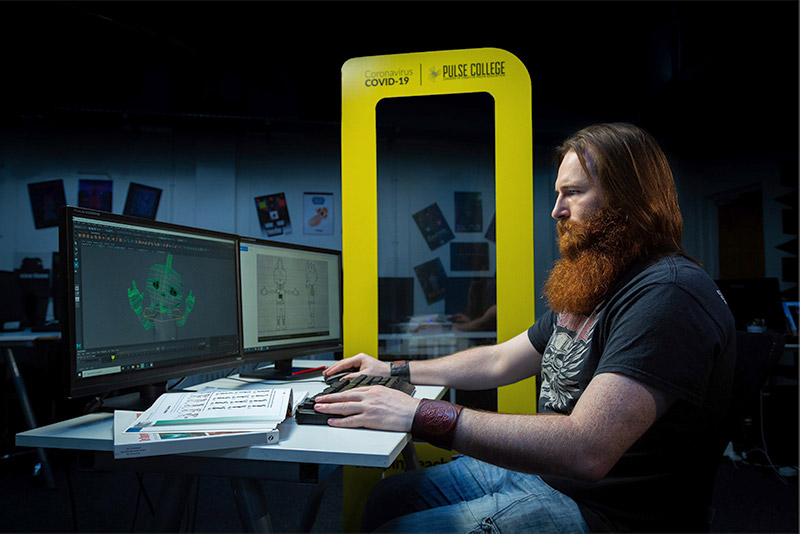 The ​Narrative and Storytelling ​module introduces learners to the role of narrative design and writing in animation. Learners develop skills and knowledge in narrative development, dialogue creation, communication, teamwork, project planning and scriptwriting.
Further Progression
The aim of the ​Entrepreneurship and Business ​module is to give learners key skills required to start a business within the Animation Industry and develop an appreciation and skill set for the non-production roles within the animation sector such as HR and administration support roles.
Roles in the animation sector represented by these modules include concept artists, video game developers, rigging experts, compositing specialists, storyboard artists, sequential art publishers.
Focusing on studio training and practical work, graduates will be industry-ready with a demonstrable portfolio of work.
Some of the up-skilling or re-skilling transferable skills or qualifications include; Creative Media, Art and Design,Film and Video, Graphic Design/Illustration, Multimedia, 3D Design, Game Development.

Admissions
Applicants for this course will complete a short interview via Zoom with the Animation Faculty of Pulse College. Applicants may include those active in industry seeking to upskill or those returning to study in the same field looking to expand upon their skills.
Fees
This course is funded through an initiative of the Higher Education Authority (HEA).
Programmes are free of charge if you are unemployed, a homemaker returning to work or are in receipt of the Covid-19 unemployment payment at the time the programme begins.
If you are in employment, were previously self-employed or are a recent graduate, you may be eligible provided you meet the nationality/visa requirement and residence requirement. These categories of learner are eligible for 90% funding and will be required to pay 10% (€267) of the standard tuition fee. The standard tuition fee for this course is €2,676
People in receipt of the Covid-19 Pandemic Unemployment Payment (PUP) or Jobseeker's can apply for this course under the HEA initiative. Fees will be waived for these applicants.