Sequential Art and Design
Learn the process of creating graphic novel-style sequential art.
On this intensive course one-week course, you will learn how to get your ideas down on paper and turn them into a full comic page to add to your portfolio, with practical exercises and personal feedback from our course tutors.
This course is designed to bring students through the full process of Sequential Art development with industry leaders such as:
Eoin McAuley: Lightning Strike Comics.
Nick Roche: Transformers, Dr Who, IDW Publishing.
Robert Carey: Lightning Strike Comics, Ness.
Leeann Hamilton: Finn & Fish, Kitteenies, Jam Media, Nebula Interactive and Neo Magazine.
Tríona Farrell: Colourist for BOOM! and Titan Comics, Hellion, Assassin's Creed: Locus
Cormac Hughes: Lightning Strike Comics, Unseen Shadows, Red Sands, Professor Elemental Comics, Red Lotus, The Legend of William Lamport
Previous students have worked on such publications as the internationally released 80th Anniversary of King Features Syndicate 'The Phantom'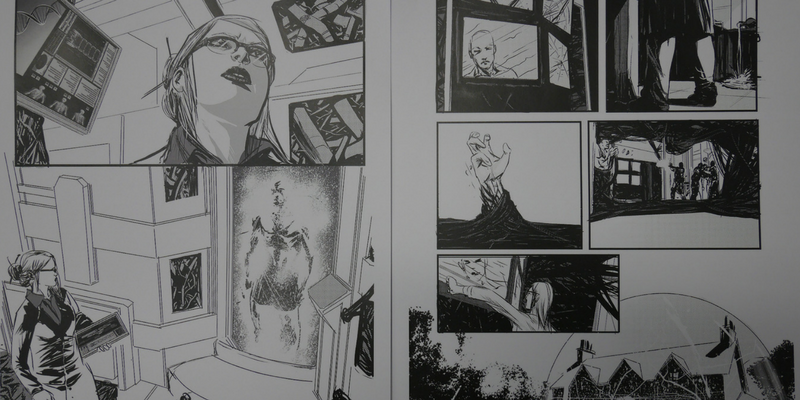 Course Content
This course covers several key areas following the entire creative process from Concept to Publication.
Subjects include:
Concept / Narrative

Comic Art

Inking

Colouring

Lettering

Publishing
Course Start Dates
July 2018
Start Date – 16th – 20th July 2018
Duration – 5 Days
Class Time – Monday – Friday, 10am – 4pm
Admissions
Prospective students should display an enthusiasm for sequential art and comics, and a desire to take ideas from initial concept to finished product. There are no minimum academic requirements for acceptance onto this course, however it is advised that student have a basic proficiency in drawing skills.
Upon receiving your application form our Admissions Team will be in contact to discuss our payment options in securing your course place.
Fees
Total Cost: €550
Deposit: €100 (Please note, deposit is non-refundable)
Balance: €450 (payable on start date of course)