Springboard+ Music Production for Games Certificate

The Certificate in Music Production for Games Programme is now eligible for Springboard+ Applications.
For the first time, Springboard+ has been expanded to include those already in employment who wished to upskill or reskill to meet specific emerging skills needs.
Springboard+ is co-funded by the Government of Ireland and the European Social Fund as part of the ESF programme for Employability, Inclusion and Learning 2014-2020.
The programme is open to the following categories of applicants:
Returners

The Unemployed or formerly Self-employed 

Those in Employment
For more information on Springboard+ eligibility and applications, please apply directly by clicking here.
COURSE OVERVIEW
In partnership with Griffith College, this programme is specifically designed to prepare learners for the contract and self-employment opportunities in the commercial music and games industry. This growing internationally traded industry operates on a project basis requiring graduates to deliver and manage the professional music and audio components of larger multimedia applications in games, TV, film and live performances.
The programme is designed to transform the skills of those with existing abilities in music by making them proficient in the flexible and creative use of professional music and audio production software and hardware systems. Learners are given advanced training in both AVID Protools and Logic, the recognised industry standard environments used internationally. These much-needed skills enable them to work on and lead components of projects originating from the US, UK, Ireland or elsewhere.
The College has successfully delivered the programme under the Springboard initiative on two previous occasions resulting in graduates securing professional industry-based employment in a variety of chosen capacities – either self-employed, contract or full-time with Irish based companies and consortia.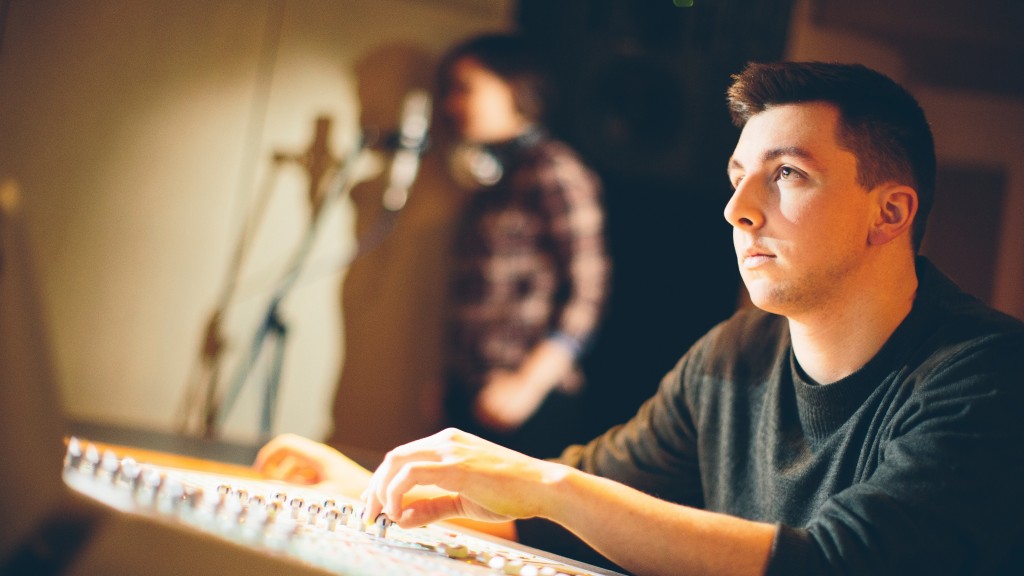 Course Content
Throughout the programme you will gain both a practical and theoretical knowledge of games music production techniques through industry relevant projects. You will benefit from the significant and continuous hands-on experience with industry-standard hardware and software, as well as learning the relevant theory and developing your knowledge of professional workflows and techniques from practicing professionals.
The core modules have been designed to develop and nurture the necessary skillset required in the production of music and audio, and its particular application in the gaming industry. You will learn production skills, recording techniques and composing techniques, as well as immersing yourself in sequencing, sampling and sound processing.
Detailed Course Content
Programme modules and content are subject to ongoing quality assurance reviews and will evolve to reflect educational and industry developments.
Course modules include:
Music Technology
Applications Technology
Music and Image
Sound Design for Games
Music Composition for Games
Games Development
Interactive Storytelling
Further Progression
The skills gained through this course will allow you to move into a variety of careers within the creative industries, such as music and audio production for games and other multi-media formats. At the end of the programme, you will have built up an extensive portfolio demonstrating expert technical, artistic and professional abilities, giving you the cutting edge needed to gain employment in this exciting and varied industry.
On successful completion of the Certificate in Music for Games (CMPG) the graduate will be able to:
Demonstrate a reliable understanding of music production hardware and software
Correctly apply music theory and terminology to create musical ideas
Manipulate music production software to meet defined project requirements
Work reliably on diverse projects under the direction of a project manager
Create, compose and present recorded music and sound for games environments
Manage small music production projects in association with others
Demonstrate a broad knowledge and understanding of musical forms and styles
Take up and retain employment in music production technical and creative roles
Progress to further related study at Level 7 in music production and related areas
Academic Progression
Successful graduates of this programme are eligible for entry into Level 7 and Level 8 programmes nationally, with advanced standing where appropriate in respect of the modules they have completed.
On completion of the course, you will also be prepared for professional industry certification in Avid Pro Tools and Apple Logic. Such accreditation is currently viewed as a pre-requisite for employment within the industry.
Career Progression
It is expected that graduates from the programme will find employment within Ireland's rapidly growing games design and games development sector. Roles will centre on their specialist contribution to the music and sound aspects of games. Both Windmill Lane Recording Studios and Griffith College have a strong network of games based companies. Both institutions work closely with employers on a regular basis in sourcing and placing graduates on their behalf. In return, these companies continue to inform the design and development of our programmes.
Admissions
Applicants to the CMPG programme must meet normal QQI requirements. All candidates applying for the CMPG programme are required to have prior music ability, experience and training.
Candidates presenting with the Leaving Certificate are required to have obtained a minimum of grade O6 in at least five papers, including mathematics and a language. Mature learners over the age of 23 can also apply for entry on to the programme. All applicants are required to present for an interview, and are expected to demonstrate the following:
1. A proven interest in music creation and music production (e.g. through recordings, portfolio, performance, etc.)
2. Competence with computers at a minimum of ECDL level
3. Self-organisation skills.
4. A commitment, flexibility and readiness to seek and secure employment
5. A positive attitude and enthusiasm for the computer games and related multimedia industry
6. Commitment to learning, both directed and independent
The Certificate in Music Production for Games Course is delivered in partnership with Griffith College. Upon application for this programme, your application will be sent to Griffith College's Admissions Office who will be in contact with you directly.
Fees
Free for Springboard Applicants