Diploma in Games Development (Part Time)
If you have a passion for games, creative flair and technical aptitude, Pulse College can equip you with the professional skills required to enter this innovative, rapidly-growing industry.
Taught by practicing industry professionals, Pulse College ensure's that you receive the very highest levels of training. A key part of the course involves producing a portfolio of work that will help you to get into the exciting and rapidly developing games industry.
Studying at Pulse College will introduce you to valuable professional workflows and teach you everything from the basics of games development through to visualisation, creative thinking, digital modelling and full 3D games programming.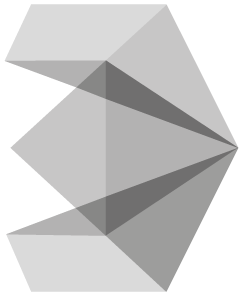 Course Content
This course covers a wide range of topics from game production techniques to concept art, character design, 3D animation, game audio and programming.
You will learn about the dynamics of modern 3D games by looking at what goes on 'under the hood', along with studying concept art, the construction of complex scenes, development of 3D game levels and production of realistic environments for first- and third-person games.
Camera and lighting techniques, audio design for interactive media, texturing and special effects all play a part in this immersive games development course, so whether you want to be a games designer, storyboard artist, concept artist, 3D modeller or animator, kickstart your games development career with Pulse College.
Detailed Course Content
Game Design
Developing and prototyping game concepts for a variety of platforms and player types.
Analysis and deconstruction of popular games to gain an understanding of the fundamental elements of games.
User testing and feedback for games.
Game Development
Using game scripting to create gameplay scenarios.
Developing games using C# and the Unity 3D game engine.
Integrating 2D and 3D art in games.
Narrative Design
Understanding the importance of narrative in games.
Creating realistic characters and worlds through the use of interactive narrative.
2D Game Art
Working with preliminary designs and ideas, determining the overall look of the world in which a game takes place using sketches and colour schemes and creating atmosphere.
How and when to use reference images.
3D Modelling
Creating game assets in 3D Studio Max.
Texturing and animating 3D models for use in games.
High polygon 3D workflows for games.
Game Audio
Assessing game audio requirements.
Studio and location recording techniques.
Game audio development workflows.
Non-linear audio for games.
Game Animation
Creating usable and believable animations for use in game.
Bringing a game world to life with rich motion and visual effects.
Game Texturing
Bringing life to models with real-world images and textures.
Learning the basics of UV unwrapping, physically based rendering and material-lighting interaction.
Optimising UV tiles to minimise in-game resource usage and maximise efficiency.
This course is developed around the International Game Developers Association (IGDA) curriculum framework.
Further Progression
The skills gained through this course will allow you to move into a variety of careers within the games industries, as well as to progress to further study. At the end of the programme, you will have built up an extensive portfolio demonstrating expert technical, artistic and professional abilities, giving you the cutting edge needed to gain employment in this exciting and varied industry.
Game Designer
Narrative Designer
Level Designer
Game Programmer
Game Artist
Graphic Designer
Creative Director
PreVis Artist
Technical Artist
Lead Artist
Concept Artist
Animator
Environment Artist
3D Modeller
Quality Assurance Tester
Sound Designer
Producer
Course Start Dates
17th October 2019
Admissions
This course is a direct application course. Applications are currently taken through the Application Form below. There is no interview application for this course but we would be delighted to invite you in for a private tour of our campus; to meet our course lecturers and gain further insight into what our course has to offer.
The programme is designed for all ages (over 17 years of age) and skill levels, whether you are new to the industry, looking to up-skill, or wanting to learn new skills and enhance your career options within the game design and development industries. No industry experience is required and applicants may be accepted without formal academic qualifications.
Please see further information on the course requirements below:
General Course Requirements
A proven interest in games and/or animation, and an interest in related creative media arts

Basic knowledge of computers (either Mac or PC) and game design software will be helpful, but not essential before starting the course
International Student Living Abroad or in Ireland
For applications whose first language is not English you will be asked for an original or certified true copy of one of the following:
TOEFL Paper based 570 with a TWE (test of written English) score of 4.5.
Computer based 233 with a score of 4.5 in the essay.
Internet based 90 with a written score of 21.
Cambridge Proficiency Grade C.
Cambridge Advanced Grade A.
IELTS Academic Version 6.5 with no individual band below 6.
Note: Students who do not satisfy Pulse College's English language requirements for direct entry will be required to take an English language preparatory course before commencing studies. While the College does not offer an English language preparatory course, you will find this information from the Department of Education and Science's official listing of recognised language schools.
Fees
Total Course Fee Per Year
€3,570 per year (2 years in duration)
Flexible Payment Option
Deposit: €800 (payable upon acceptance onto the course, following interview)
Enrolment fee: €800 (payable in October)
Installments: 4 payments of €492.5 (Nov – Feb)