Intro to Games Development
Take the first step on the road to becoming a professional game developer!
Over the course of the program you will learn the fundamental skills required to develop a first-person game from industry experts. You will work on creating a 3D first person narrative experience that tells your own story in your own game world.
You will work within a number of constraints to develop your own unique story and world while using knowledge gained from the disciplines of Narrative Design, Game Development, and Game Art to realise your own creative vision for this project.
In the development of this game you will follow iterative workflow that includes play-testing with your classmates, gathering feedback and making appropriate changes. At the end of the course, you will showcase your games to the rest of the class and get a chance to try your classmates games.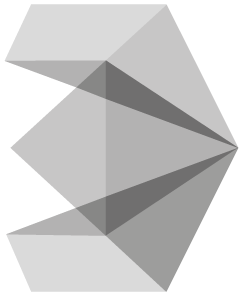 Course Content
This course covers several key areas, including game development, design, art and audio.
Games Development and Programming:
Industry overview

Roles and career paths

An overview of programming and game development using the UNITY game engine
The use of assets such as audio and graphics in games
An introduction to the UNITY game engine with C# to create 3D games
Game Design:
An introduction to the game design process
Deconstructing classic games
Creating board games and physical prototypes for digital games
Play-testing games to gather feedback and iterate
Game Art:
The process of creating game art assets using Photoshop and 3D Studio Max
Exporting from a 3D package into a game engine
Exploring the different areas of game art including environments, characters, vehicles, props and art for special effects
Creating games concept Art
Game Audio:
Assessing game audio requirements
Basic recording techniques
Game audio development workflows
Digital audio workstations (DAWs) including an overview of Pro Tools
Non-linear audio for games
Course Start Dates
February 2020
Start Date – 11 February 2020
Duration – 5 Weeks
Class Time – Tuesday & Thursday 18:30 – 21:00
Admissions
Prospective students should display an enthusiasm for games, and a desire to take ideas from initial concept to finished product. There are no minimum academic requirements for acceptance onto this course.
Upon receiving your application form our Admissions Team will be in contact to discuss our payment options in securing your course place.
Fees
Total Cost: €550
Deposit: €100 (Please note, deposit is non-refundable)
Balance: €450 (payable 1 week before the course start date)
On completion, you will be awarded a Pulse College Certificate of Merit.