Programming for Games Development 101
Are you planning to finally turn that idea into a game? Or maybe you would like to build a game but have no idea what type or where to start? Maybe you are already an ace coder or artist but don't know how to channel those skills into games development?
This course provides students with an introduction to game design and development with the goal that participants will create a different genre of game every day.
Over the course of the program you will learn the fundamental skills required to develop a variety of games from industry experts, putting your own stamp on each game world.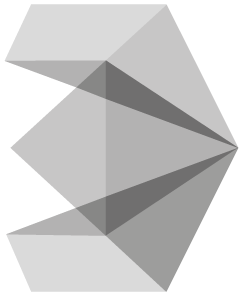 Course Content
You will learn how to create and develop an idea into a finished game essentially jump starting your portfolio to enter the games industry. This course is aimed at inspiring, nurturing and stimulating you to create your own ideas and develop your skills as a game developer and programmer.
This course will cover:
First person shooter
Point and click adventure
Real time strategy
Infinite runner
Top down shooter style games
Detailed Course Content
AIMS OF THE COURSE
This is a workshop as such there will be almost no lecture style instruction rather the classes will be student centered. The course will replicate what professional do when they are developing a game idea for a production company.
We'll also show you how to work with various asset pipelines, for example, bringing a 3D sculpted monster to life and giving it a brain so it can chase you around a virtual map.
READING
The will be no formal required reading. A familiarity with the principles of psychoanalysis will be useful but the principal texts will be games and animation themselves. It's frequently the case that the best way to understand an abstract point is to cite a concrete example.
Course Start Dates
Starting Date: 16th of July
Duration: 5 Days (Mon-Fri) 10am – 4pm
Admissions
Prospective students should display an enthusiasm for games, and a desire to take ideas from initial concept to finished product. There are no minimum academic requirements for acceptance onto this course.
Upon receiving your application form our Admissions Team will be in contact to discuss our payment options in securing your course place.
Fees
Total Cost: €550
Deposit: €100
Balance: €450 (payable on start date of course)