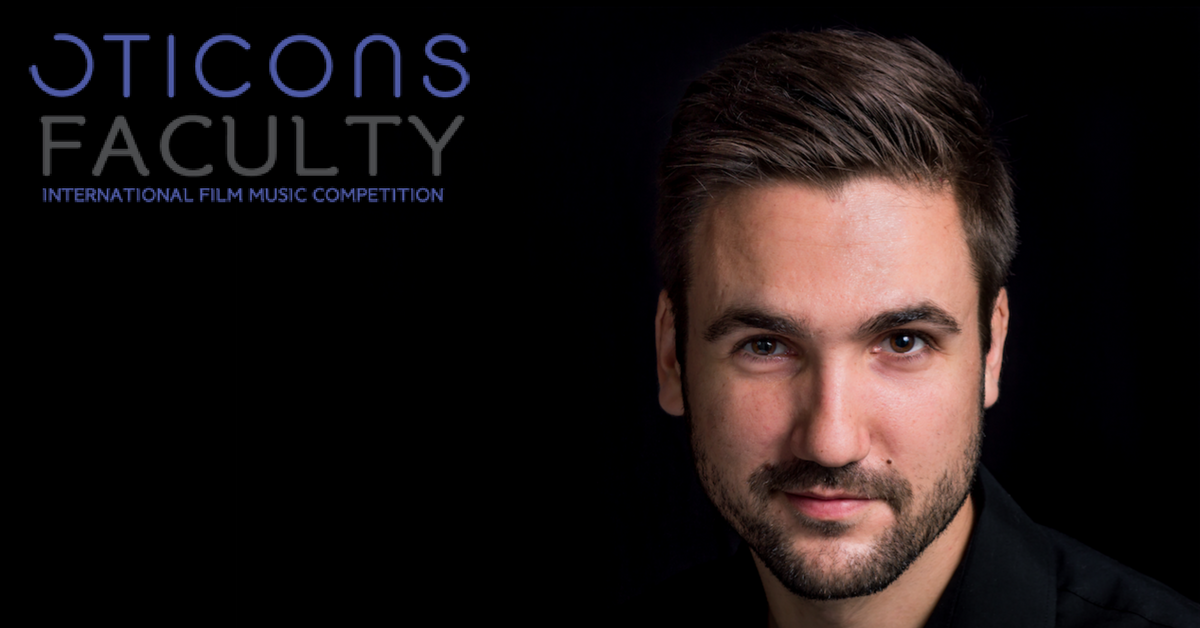 The Oticons Faculty is an innovative, ground-breaking film music competition open to submissions from composers all over the world. The competition functions as a platform for film composers, whereby successful working professionals from the industry evaluate their music, offer advice, and help open doors to experience, knowledge and the professional relationships that will further their careers. Winners also get the opportunity to attend some of the best film music festivals, including the World Soundtrack Awards, as VIP guests where they get to meet with the biggest names in the film scoring industry. The judging panel comprised of world renowned artists such as Oscar-winners Jan Kaczmarek (Finding Neverland) and Stephen Warbeck (Shakespeare in Love), and also Shigeru Umebayashi (In the Mood for Love), Joe Kraemer (Mission Impossible: Rogue Nation), Jean-Michel Bernard (Be Kind Rewind), Tuomas Kantelinen (The Legend of Hercules) and Jesper Kyd (Assassin's Creed videogames).
We are delighted to announce that current MA in Scoring for Film & Visual Media student, Jeremy Leidhecker, was awarded 4th place in the Oticons Faculty contest, with his two submissions, 'From Here to Eternity' and 'Self-Pitching'.
Jeremy commented, 'I am thrilled that the Oticons Faculty placed my music in the top 10 for the 2017 International Film Music Competition. Entering these competitions always seems like a shot in the dark, but the only way to find out where you stand is to just take the plunge and submit. Every aspiring film composer out there should be submitting to as many of these competitions as possible! Even if nothing becomes of it, the process of pitching and selecting music is a learning experience in and of itself, and a reality for the field we are in. I'm certainly thankful for the recognition, and have valued my time here on the MA in Film Scoring programme. Going through this intense year-long learning experience has had a very strong influence on my creative voice, and I'd do it all again if I had to'.
Every person from the top 10 had two tracks selected and added to a playlist that will ultimately become an album for the 2017 competition. You can listen to the full album here and Jeremy's submitted tracks can be listened to below:
Jeremy Leidhecker Bio
Jeremy holds a B.Sc. in Music Education from Indiana University of Pennsylvania, a Master's Degree in Conducting from Messiah College, and is currently a scholarship recipient on the MA Scoring for Film and Visual Media Programme at Pulse College. Jeremy is the 2015 winner of the Marvin Hamlisch Film Scoring Competition, with his score to the animated short "Flip" ranked 1st of over 500 composers from 50 countries around the world. Jeremy is also an orchestrator for Michael Cavanaugh, the star of Billy Joel's hit Broadway Musical, "Movin' Out", with his orchestrations being performed by top-tier orchestras around the United States, including the Atlanta Symphony Orchestra, Nashville Symphony Orchestra, Philadelphia Pops Orchestra, and more. Jeremy's concert works have been performed worldwide, spanning the United States, Europe, and Japan.
For more information on Jeremy, click here to visit his website.
MA IN SCORING FOR FILM & VISUAL MEDIA AT PULSE COLLEGE
For more info on our renowned 1-Year MA in Scoring program visit the course page by clicking here.
[openday]
FOLLOW US