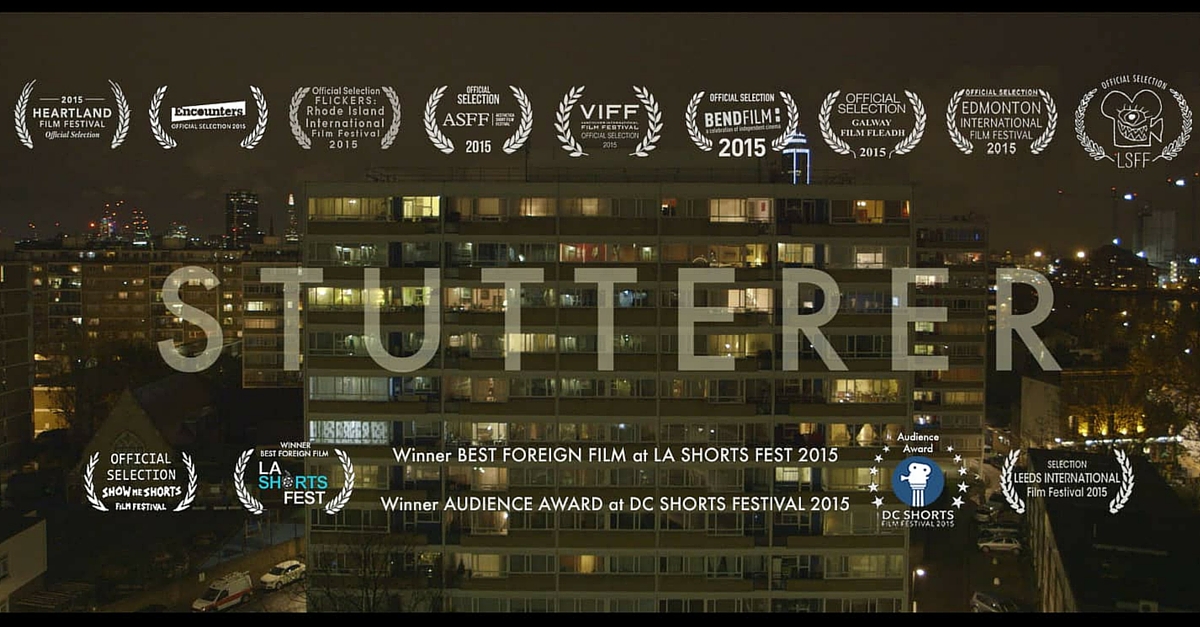 A huge congratulations from the Film and Audio Departments at Pulse College to Music & Audio Technology alumnus Ben Cleary, whose short film STUTTERER has been nominated for Best Short Film (Live Action) at the 2016 Academy Awards.
In STUTTERER, written, directed and edited by Cleary, a typographer with a speech impediment finds comfort and connection in an online relationship. Now, however, he is faced with the prospect of meeting his online paramour in the flesh, and revealing the truth about himself. The film stars Matthew Needham (Casualty), Chloe Pirrie (Shell), and Eric Richard (The Bill).
Ben – "It is hard to sum up how we're feeling right now. It's been a long road involving a lot of incredible people. Standing in a room with five of those people as the results were painstakingly read out one by one was an insane roller coaster of emotions, but I'm proud and very honoured to share the news that we have been nominated for an Oscar."
In addition to its Oscar success, STUTTERER has also been selected to screen at 18 festivals so far, and has won the Audience Award at DC Shorts Film Festival, Audience Award at Kerry Film Festival, Best Drama at Aesthetica Short Film Festival 2015 and Best Foreign Film at the LA Shorts Fest, as well as being nominated for a London Critics' Circle Award.
Click here or press play below to view the film's trailer.
Follow STUTTERER on Facebook, twitter and check out the film's website for the latest news and full info.
Visit Ben Cleary's website to find out more about the director.
Film School Options at Pulse College
Pulse College offers a range of courses for students looking to get into the film industry and we've a detailed outline of each course on the site – read through each one to find the best fit or check out our open days to see the facilities and hear from the tutors. There are two full time courses as follows;
BA in Film and Television Production
Advanced Diploma in Film Production
We also offer a selection of relevant part-time and evening courses.
[openday]
FOLLOW US