BA (Hons) Degree in Music Production

Faculty: Audio
Duration: 3 Years Full Time
Delivery: Classroom
Level: QQI Level 8
Start Date: September 2024
Course Director: Ken Haughton
Fees: Please Refer to 'Fees' Section Below
Certification: BA (Hons.) Degree
Learn the skills required to succeed as a modern day Music Producer with this unique, industry-focused programme. Using the industry standard software and studio equipment available at Windmill Lane Recording Studios, you will work with our professional lecturing staff and industry guest speakers to develop a combination of practical skills, underpinned by theoretical lectures and tutorials.
As Ireland's only Avid Pro Tools Pro School (and one of only six in Europe), you will acquire official certification in Avid Pro Tools.
Alongside studio and live recording, this programme develops skills in critical listening and audio analysis, investigations of form and aural training, and music theory. You will also learn vital skills in the online promotion of music, project leadership, and marketing.
As with all our courses, hands on experience is crucial to learning. Our students are trained in the world-famous Windmill Lane Recording Studios, Ireland's premier audio production facility. With a client list that includes a who's-who of global superstars and up-and-coming Irish acts.
WHY STUDY MUSIC PRODUCTION AT PULSE COLLEGE?
This course is taught by passionate Industry Professionals

Students will have access to State of the Art Facilities – including access to the iconic Windmill Lane Recording Studios

The curriculum is taught to international industry standard

Guest Industry talks and lecturers

Use of industry relevant software applications

Pulse College is an Apple Logic Pro Certified Centre and Avid Pro Tools Centre

24 hour studio access

Become a member of our Creative Community – Pulse College offer courses in film production, game design and animation
STAGE ONE (Year 1) MODULES
Recording Studio Principles
You will learn how to set up the hardware and software of a music production suite to record, edit and mix music. You will learn how to programme Drums and Beats, and how to use Samplers and Synthesisers.
You will learn how to use industry standard Digital Audio Workstation software (Pro-Tools and Logic Pro X) to record and edit audio and MIDI. You will learn how to produce music from conception to final mix-down, including the use of effects and automation, in a professional workflow.
Recording Studio Principles
You will be introduced to the operating principles of modern recording studios. You will gain insights into audio processing and the operation and signal flow of analogue mixing consoles. You will complete a number of recordings to understand the principles of capturing sound.
Music Theory/Aural Training
Music Theory/Aural Training
You will develop your understanding of musical theory, analyse musical structure and form (from Rock and Pop music to Classical and Jazz) and Aural Training skills. You will develop your notational skills using Sibelius notation software to convey musical ideas to musicians with musical vocabulary.
You will get a broad understanding of the music industry, its various roles and structures within the industry; the commercial, the regulatory environment, and the wider music culture.
Critical Listening and Audio Analysis
You will be introduced to the theory, techniques and practices involved in implementing appropriate sound reinforcement for a live performance event.
Critical Listening and Audio Analysis
You will be introduced to the principles of sound, estimating changes in sound frequency, sound level, band limitations and irregularities, distortion, noise, etc.
STAGE TWO (Year 2) MODULES
Advanced Music Technology
Music Production and Recording
Advanced Music Technology
You will develop your competence and confidence in programming Samplers, Sequencers and Synthesisers You will learn advanced automation and synchronisation techniques in Post-production and to technically manage the interchange of projects between recording studios.
Music Production and Recording
You will work in the role of a modern music producer utilising technical and interpersonal skills to facilitate a project from pre-production to completion.
You will gain an understanding of the theory, the technologies, and practical skills central to the production and postproduction of sound for virtual environments, and the role of sound design effects in other media.
You will learn the processes involved in composing music for TV and Film; It also aims to expand your musical vocabulary and analytical skills through studying the craft of composing to image. Emphasis is placed on developing your own compositional techniques.
Live Music and Performance Technologies
History of Music Production and Recording
Live Music and Performance Technologies
During this module you will be introduced to the technical aspects of live performance. You will work with stage set-ups and learn about the connectivity between music technology software and performance hardware.
STAGE THREE (Year 3) MODULES
Advanced Music Production And Recording
You may select to present an academic dissertation or a dissertation by practice. You will explore new ideas through research; develop independent research and learning skills; develop the skills necessary to plan and produce an extended, formally written document; and develop creativity through independent practical work and expand knowledge in areas of personal interest.This module will be the culmination of your study. You will explore, through research and writing, subjects deemed worthy of academic investigation, or the development of new ideas through practice based project work.
Advanced Music Production And Recording
You will develop your recording skills to a professional industry standard including pre and post-production elements, recording large acoustic ensembles, You will manage the studio environment with an orchestra or large ensemble, and develop your communication skills required to liaise with clients.
Studio Design And Installation
Songwriting/Arranging for music producers
Studio Design And Installation
You will learn the practical and theoretical knowledge in the main areas of studio design and related industries. You will become familiar with various systems and operations using industry software currently used in acoustic analysis.
You will be equipped with a working knowledge of the ethical and fiscal standards of the professional bodies and the practical understanding of the complex legal implications of intellectual property in the music industry. You will develop skills in presenting, creating an industry cv and applying for industry jobs aswell as developing your digital presence online.
Songwriting/Arranging for music producers
You will develop further knowledge in music theory and application.
Learners will analyse different forms and genres of music and develop their compositional and transcription skills.
Professional Client Project
Mixing, Remixing & Mastering
Professional Client Project
You will work at a professional level in the role of a modern Music Producer in a professional recording studio. You will source a client and plan and develop a project through negotiation with your tutor to facilitate the smooth flow of a project through its various stages from pre-production to completion.
Mixing, Remixing & Mastering
You will create professional quality mixes, remixes and master audio across a wide range of genres and listening platforms. You will explore all aspects of the mixing process, in-depth analysis and comparison of analogue versus digital mixing with focus on technical processes along with aesthetic and genre considerations. The final element of this module focusses on the mastering stage.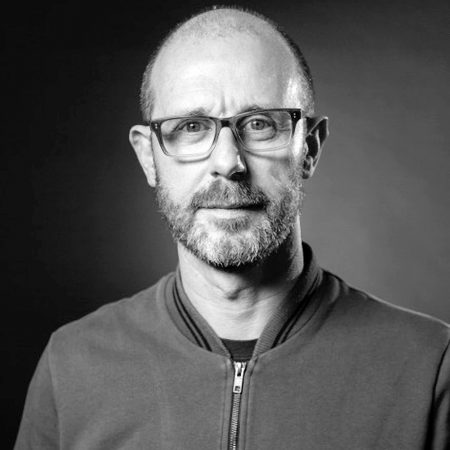 Course Director: Ken Haughton
Ken has been in the music business for all of his adult life and has been lucky enough to have learnt his craft from some of the most respected figures in the industry. Ken did his Masters in Music Technology at Trinity College in Dublin, and studied Electro-Acoustic and Electronic Music composition under Donnacha Dennehy who was very inspirational. Ken has also had commercial success and critical acclaim; his band Sack toured Europe and North America supporting Morrissey.
Ger McDonnell
Ger is a renowned Music producer/engineer/mixer, based in Dublin, Ireland. Credits include: U2, Manic Street Preachers, Harry Potter And The Goblet Of Fire Soundtrack, Dido, Texas, Def Leppard, Kasabian, Martha Wainwright to name a few. See more here.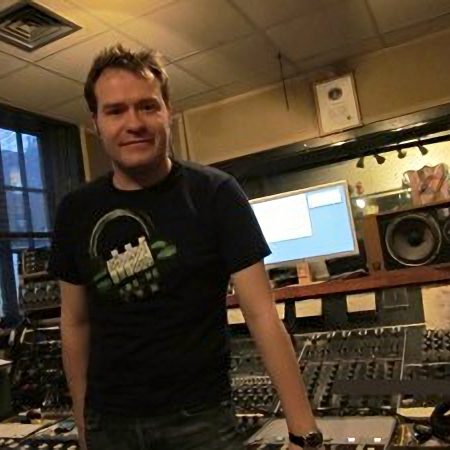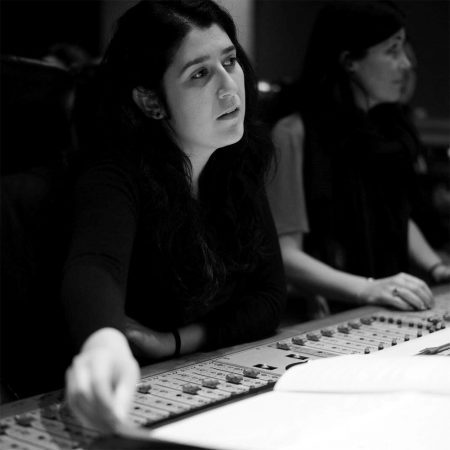 Caterina Schembri
Caterina is an Italian-Colombian composer and producer who gravitates around classical-contemporary music and music for film. Through her work, she likes to explore pandiatonic and modal harmonies, narrative and literary motifs, multidisciplinary intersections, and different orchestration possibilities within acoustic and hybrid ensembles. In the last years, she has composed pieces for a wide range of musicians including Ficino Ensemble, Tonnta, Spilliaert Trio, the Dublin Viols, the BNR Orchestra, percussion ensemble Tridio, vocalist Michelle O'Rourke and Cellist Kate Ellis. See more here.
General Course Requirements
A proven interest in audio and/or music technology, and display some interest in related creative media arts

Basic knowledge of computers (Mac/PC, and audio software): helpful but not essential.

Note: Applications from individuals with non-standard qualifications, and relevant work or life experience will also be considered.
Further Progression
The skills gained through this course will allow you to move into a variety of careers within the creative industries, such as music recording, live sound, TV, post-production, education and sound design for multimedia.
At the end of the programme, you will have built up an extensive portfolio demonstrating expert technical, artistic and professional abilities, giving you the cutting edge needed to gain employment in this exciting and varied industry. You will also have the required business skills which will enable you to start your own freelance practice.
Graduates may wish to further extend their industry-based professional qualifications as new technologies and developments emerge.
Admissions
This course is a direct application course and involves an interview. Applications are currently taken through the Application Form below. Upon receiving your application form our Admissions Team will contact you to schedule your course interview.
Please see specific information on the course requirements below:
Irish Citizens under 23 years of age
Entry onto our Degree Programme is based upon a course interview and achieving a minimum of:2x H5s (H5 = 50 – 60% in a Leaving Certificate Higher Level subject) and Minimum of 4x O6/H7s (O6 = 40 – 55% in a Leaving Certificate Ordinary Subject / H7 = 30-40% in a Leaving Certificate Higher Level subject).
To include a minimum O6 or higher in Ordinary Leaving Certificate Mathematics and either Irish or English.Or:To achieve a minimum of 3 distinctions and the full award in a FETAC Level 5/6 or HETAC Level 7 in Music/Media.Or:a Minimum of 2 Grade C A Levels as well as 4 subjects from either A levels (Grades A-E) or GCSE (Grades A,B or C). Or NVQ Level 3 in Music/Media or similar
Irish mature student over 23 years of age
Students over the age of 23 years of age on 1st January of the year of the course is classified as a Mature Student.Mature applicants are advised to apply directly through the college using the 'Apply now' button below. Entry onto our Degree Programme is based upon a course interview. Applicants will be asked for a detailed CV. Applications should be made before the 31st August the year of the course.
International Student living abroad or in Ireland
Entry onto our Degree Programme is based upon a course interview. International Students below the age of 23 years of age will be required to submit High School Diploma Scripts and any additional Education Certifications.
Minimum language proficiency requirements
All learners are required to be proficient in English. Where an applicant's mother tongue is not English, they are required to provide proof of proficiency in the English language through satisfactory performance on an internationally recognised test.
The English language entry requirements for the programme are CEF B2+ or equivalent. Candidates with English below CEF B2- must first reach this minimum standard.
Note: Students who do not satisfy Pulse College's English language requirements for direct entry will be required to take an English language preparatory course before commencing studies.
If you have any queries on the above please get in touch with our admissions team admissions [at] pulsecollege [dot] com
Interview Process
This course requires an interview as part of your applications. Please see the FAQ's below for commonly asked questions regarding the interview process.
Where do the interviews take place?
The interviews are held in:
Windmill Lane Recording Studios,
20 Ringsend Road,
Dublin 4
How long will the interview be?
The interview will be typically 20–30 minutes long.
What should I bring?
If you could please bring:
– A copy of your C.V. that includes results of any music exams / tests you have completed to date. It should also include details of any groups / associations you have been a member of. It should also list your hobbies / interests
– If you have a portfolio of work, please bring that too; CD is the preferred format, and it should include no more than four pieces. These pieces should demonstrate your abilities as a musician, composer or producer (or all three!). Please note this is not a mandatory requirement
– A copy of your passport/drivers licence
– A copy of any previous education transcripts and certificates
Is there a music test?
Yes, there will be some questions about music. You won't be asked to play an instrument as it's music theory that we are interested in. We will test your knowledge on scales, chords, time signatures and rhythm, amongst other things. This takes place in a chatty, comfortable atmosphere.
How many people will be interviewing me?
The panel typically comprises 2-3 people.
Apart from the minimum requirements, what do they generally look for in a candidate?
Successful candidates have a strong, proven interest in this area. They are passionate about music and are prepared to work very hard towards their goals.
Great course, fantastic people and hugely valuable experiences…in music and much more. Definitely recommend!
Google Review

Amy
Irish / EU (Residing in Ireland)
Study Mode: Full-Time
Location: Dublin
Irish/EU living in Ireland: EUR €8,950
2% PFL Charge of €179 included in Total Fee Per Year
Flexible Payment Option
Deposit: €800 (payable upon acceptance onto the course, following interview)
Enrolment Fee: €3,500 (payable by September)
Installments: 4 monthly payments of €1,162.50 (Oct – Jan)
Year 2 Course Fees: €8,950
Year 3 Course Fees: €8,950