3D Environmental Design
This 10 week online 3D environmental design course suits experienced game artists looking to break into the 3D games industry or people who wish to learn about the 3D environment artist methods and workflow. Learn how to come up with concepts for a level, how to block the environment out, 3D modelling with effective shape design, how to make tileable materials, properly texture an asset, level build in Unreal Engine and add finishing touches like lighting and post processing details.
After 10 weeks students will be leaving with a full 3D sci-fi environment, started from scratch and presented to industry standards. Portfolio images displaying various 3D assets created throughout the course. Knowledge of the entire 3D artist workflow; referencing/ creating ideas, 3D modelling, texturing, level building in engine, lighting, post processing and theories on various industry tips, tricks and practices using the following software: 3DS Max, Pure Ref, Substance Painter, Substance Designer, Photoshop and Unreal Engine 4.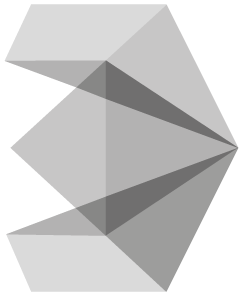 Course Content
Week 1: Introduction classes
Week 2: Laying out a scene
Week 3-4: Modelling in 3DsMax
Week 4-5: Texturing in Substance
Week 6: "Hero" asset development
Week 7-8: Scene Lighting
Week 9: Game Engine and Post Processing
Week 10: Presenting Work
Requirements
Required software list include :
3DsMax
Substance painter/designer
Photoshop
Tutor - Kevin Adanan
Kevin Adanan
Kevin is currently lecturing at Pulse College and working as a 3D artist for Dimension 88 in Dublin. He has worked for numerous companies in the Irish 3D industry over the past 6 years. He has worked on published AAA and mobile game titles and in 3D medical anatomy. He is a Teesside University graduate and he specialises in 3D environment creation.
Fees
€600*
*Full Payment Required to Confirm Place
**Please note: Fees are non-refundable