3D Environmental Design
Faculty: Games
Duration: 12 Weeks
Delivery: Online
Levels: Certificate
Start Date: Saturday 14th October 2023
Course Director: Eros Dadoli
Fees: €600
Certification: Pulse College Certificate
Are you a 3D artist who can't quite break into the industry? This is the course for you! This 12 week online 3D environmental design course suits experienced game artists looking to break into the 3D games industry or people who wish to learn about the 3D environment artist methods and workflow. Learn how to come up with concepts for a level, how to block the environment out, 3D modelling with effective shape design, how to make tileable materials, properly texture an asset, level build in Unreal Engine 5 and add finishing touches like lighting and post processing details.
After 12 weeks students will be leaving with a full 3D environment, started from scratch and presented to industry standards. Portfolio images displaying various 3D assets created throughout the course. Knowledge of the entire 3D artist workflow; referencing/ creating ideas, 3D modelling, texturing, level building in engine, lighting, post processing and theories on various industry tips, tricks and practices using the following software: Maya, Pure Ref, Substance Painter, Substance Designer, Photoshop and Unreal Engine 5.
Week 3
Blockout / Modelling
Week 4
Hero Asset Development
Week 5-6
Advanced UV Unwrapping
Tutor – Eros Dadoli
Senior Lighting Artist at Black Shamrock
Always fascinated by the world of cinema and video games, with a particular predisposition for the "visual arts", he has cultivated over the years the dream of being able one day to be "on the other side of the screen" and create something that could entertain people. He studied self-taught on the web since the age of 16, analyzing videos, tutorials, courses of all kinds and spending entire nights doing test after test. Until the call that changes his life! The Milestone racing video game company contacted him to undertake a career path. At the age of 19 he thus began his career as a 3D Artist generalist and over time he specialized in lighting and VFX. At the end of this first experience, a new collaboration begins with inVRsion in Milan. Leading reality in the creation of VR experiences. Within the company he holds the role of Senior 3D Artist, mainly dealing with texturing, lighting, photogrammetry, cinematics and vegetation. Currently engaged as Senior Lighting Artist for Black Shamrock at Virtuos Studios, an Irish company that deals with the production of AAA video games.
"My job is my passion… and the desire to always look for new stimuli pushes me to give more and never stop learning"
Black Shamrock is a AAA games studio based in Dublin, Ireland. They have worked on AAA titles such as Star Wars Jedi: Fallen Order, Back For Blood, Destroy all Humans and Grounded.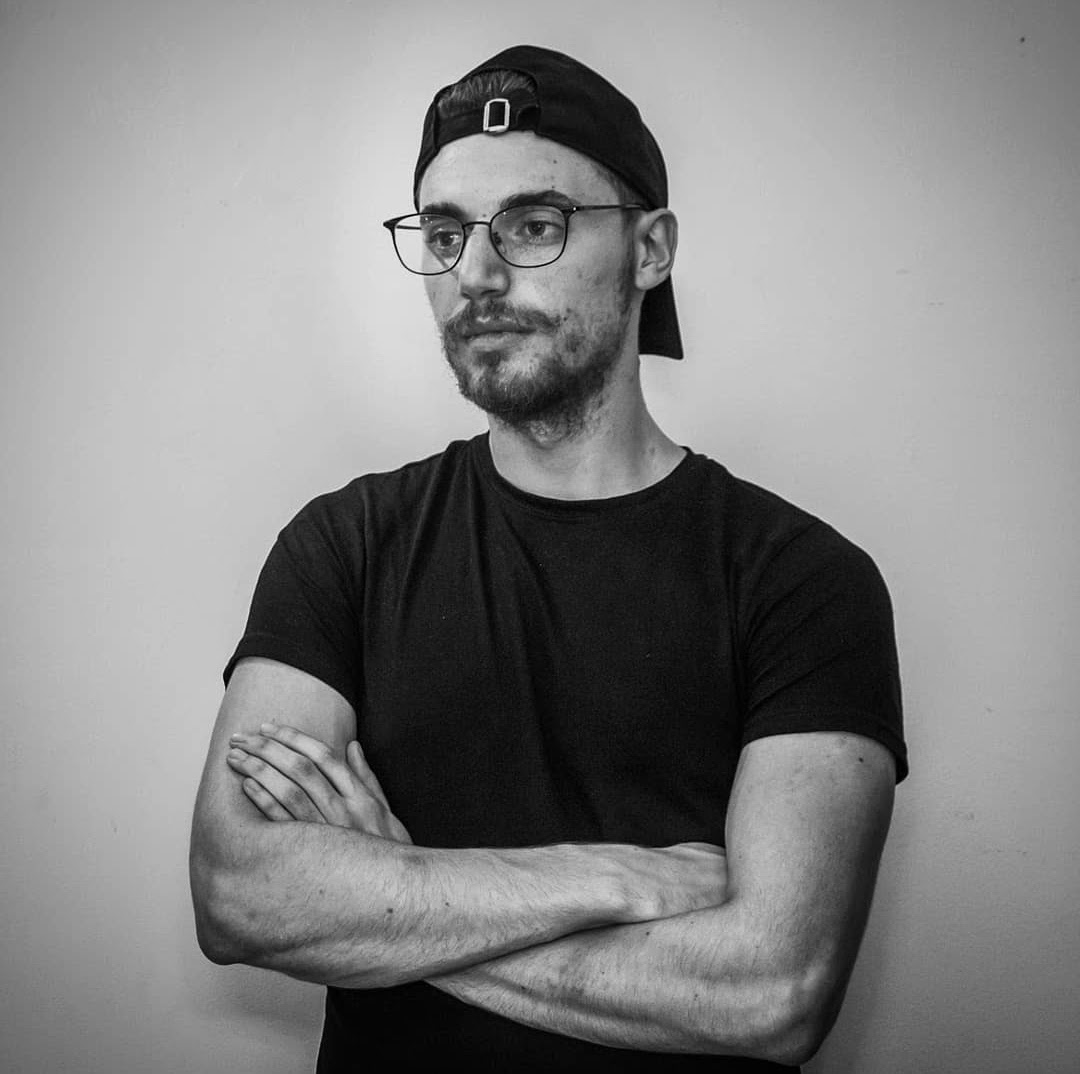 STUDENT TESTIMONIALS & GRADUATE JOBS
Students that have completed the course have gone on to work for Ubisoft, Boulder media, Mavrix Virtual Events, EGG Post Production and Dimension 88.
'I really enjoyed it! Having a base knowledge of 3D art and skills and then being able to go over them again and really solidify my understanding, without the stress of deadlines and grades, was incredibly beneficial. The course helped me to fully realise that 3D art is a career I want to pursue. In my art, I generally tend to stick to similar themes so doing a SciFi scene helped to push me out of my comfort zone and look at things from a different perspective. I felt so much more comfortable with the 3D programmes after the course and I felt I now had a really solid base to start exploring my own 3d art style.'
Ellie Palmer
3D Artist at Dimension 88
'My time doing Kevin's course in 3D Environment Design was an incredibly beneficial, informative and creative experience, and has been a huge resource to me since finishing. While strengthening my skills in proper concepting,
planning, building and structuring of a scene, it has also been a huge asset to the beginnings of my career as an environment artist. I was given so many useful resources, and I learned a vast amount of theory, technical know-how and industry info, while simultaneously being given the freedom to explore my own ideas and develop my personal workflow. The course was well structured and paced, and has given me a well of information that has been invaluable to the development of my work since.'
[The 3D Environmental Design course] in Pulse College 'was exactly what I was looking for'. 'This course was designed to bridge the knowledge gap between college and industry level work and was exactly what I had been looking for'.
'I learned many valuable lessons on how to approach designing a game environment… the industry pipeline… and creating an environment'.
'Previously, I had no experience working within a game engine [and] it always seemed so daunting, but now… having participated in this course, I can comfortably and confidently implement assets, set up lightning, and create shaders and particle systems.'
'The 3D Environmental Design course in Pulse college was…fantastic... [This is a] great starter course for anyone looking at learning or improving their 3D craft…[and] a great guide for anyone already literate in 3D programs'.
This course 'allows you to bring your environments to the next level'. 'Kevin Adanan was a great tutor… We worked our way through the 3D pipeline with hands-on help and guidance… It was definitely a worthwhile course, that helped me to improve my work, CV and portfolio, and get into the 3D digital industry.'
Stephen Boyd
3D Technical Artist with Mavrix
(experts in virtual communications
and live events, who have worked
with BT, Lidl, Circle K, the IRFU, Allianz,
Medtronic, Deliveroo, 3Arena, Boots, etc).
This course is a direct application course. Applications are currently taken through the Application Form below. Upon receiving your application form our Admissions Team will be in contact. No industry experience is required and applicants may be accepted without formal academic qualifications. If you wish to gain further insight into what this course has to offer, please don't hesitate to contact us.
Start Date:
Saturday 14th October 2023
12 Week Course:
11am on Saturdays and 6:30pm on Wednesdays
Required software list include :
3DsMax
Substance painter/designer
Photoshop
There is no interview application for this course but we would be delighted to invite you in for a private tour of our campus; to meet our course lecturers and gain further insight into what our course has to offer.