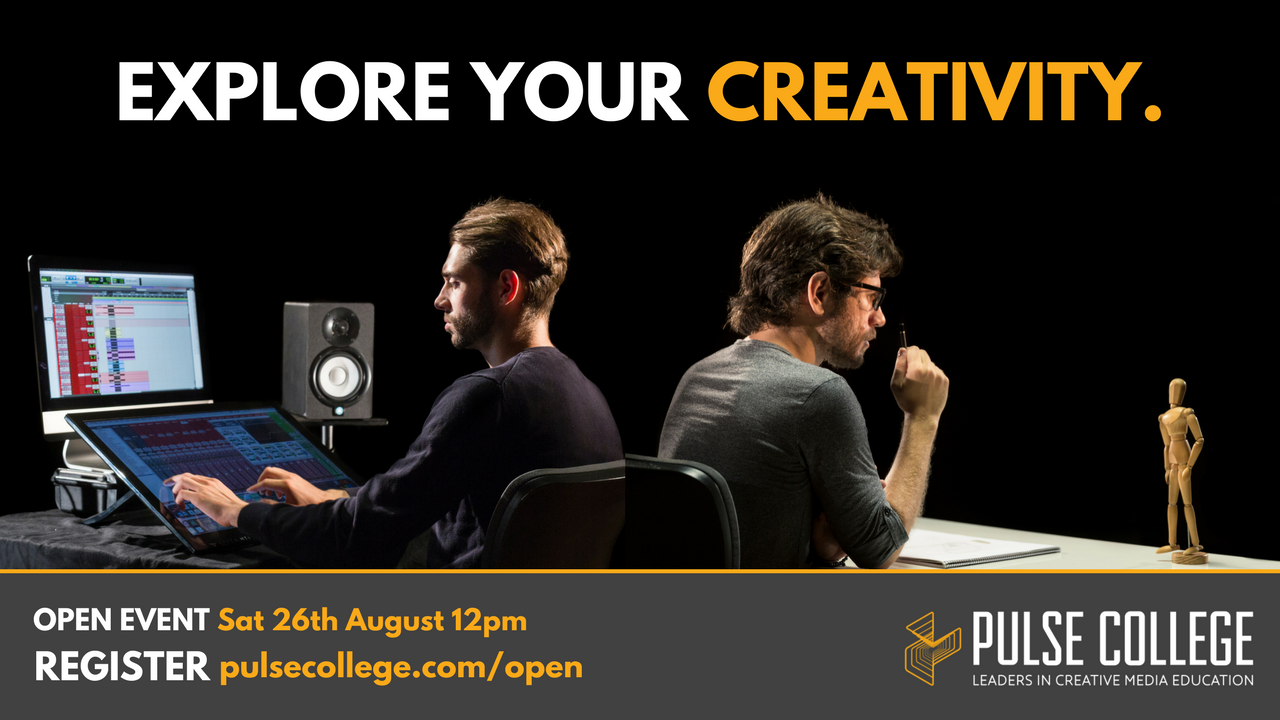 August Open Event – Pulse College
Saturday 26th August – 12pm start sharp
Pulse College will throw it's doors open on 26th August at 12pm at both of our Dublin City Centre Campuses. Our Open Events are the perfect opportunity to speak to tutors, staff and students about our courses and career paths. You will also get to experience our studios and facilities and see for yourself what life as a student at Pulse College is like.
Pulse College | Dublin Campuses
Pulse College Dublin Open Day takes place Saturday 26th August at 12pm sharp and is split across our 2x campuses.
– Film, Music Production and Audio Technology talk/tour will take place at our Windmill Lane Recording campus, 20 Ringsend Rd, D4 (Campus map here)
– Games and Animation talk/tour will take place at our new creative campus, The Market Studios, Corner of Halston St & Mary's Lane, D7. (Campus map here)
CONTACT US
To find out more about the Open Events at Pulse College or if you have any queries, simply email us and our admissions team will be happy to help!
[openday]
FOLLOW US