As part of our Full-Time Film Production Diploma, our first years were tasked with creating a number of music videos for musicians, selected both from Pulse College Music students and up and coming bands! For this, the class was split into groups, with each member taking on a different roll for each project. We spoke with a number of the students to find out what it was like to be working on projects like this for the first time! First up is Jade Dyer.
A Day In The Life of A Film Production Student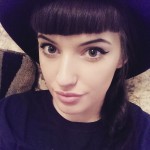 My name is Jade Dyer (19) and I am in my 1st year of Film Production in Pulse College. I recently had the chance to direct my very first music video to a track named "Excelsior" from an extremely talented audio student named Eanna. The crew on this music video included Alana Kemp Wylie (Producer), Leigh Dalton (Co. Producer/DoP), Michelle Mc Camley (Camera Op), Ciaran Blain (1st AD), Julien Frèchet (Production Design), and me (Director)
As a group we decided communication was essential for the smooth running of the production. Our Producer would send out daily emails to the group to make sure everyone was on the same page and kept us up to speed with any on-going discussions we were having. There was also a Facebook group chat set up so we could instantly message each other to ask quick questions and have small production meetings whilst at home. Throughout the weeks of preproduction we secured actors, extras, transport, location, even a choreographer (thanks to our lecturer JJ). But of course, it wouldn't be film if everything seemed like it was going well, especially in the last week. The Producer Alana and I decided the weekend before the shoot that the female actor was not well enough to continue.

Because of the lack of time, I decided it was too late to look for a new female actor and our two leading male actors had already been working really well together on their own, so slightly redrawing my storyboards seemed like my only option. This was stressful and of course, was not my original vision but I was confident it would work. We also had trouble getting extras to confirm that they would be available. Relying on friends and people outside of college is hard, because everyone has different schedules, but I am extremely grateful to everyone that put in their time and effort.

It was an early start for me on the day of the shoot (5:30am) which didn't deter me as I was extremely excited about the day ahead of me. Once we loaded the car with the equipment we needed, we were off to Filmbase. We booked out their basement space for the day for a student rate, which helped our small budget. A few things went wrong on the day. Two extras cancelled last minute so we ended up with six, instead of eight. We were also hoping to use red coloured powder in the action scenes, but we struggled to get the right consistency so we decided to scrap that idea. This was all making me very nervous. All I could think was how the video wouldn't turn out the way I initially envisioned it.

Thankfully, I had an amazing crew behind me, two very talented professional actors and extras made up of friends and family. I had to become open to the idea of how it was going to turn out with what we had, and honestly, it turned out better than I could of expected. The actors and extras worked really hard with our choreographer Katalin, who came in the day before to choreograph the whole shoot and I am extremely grateful to her. The Producer Alana found the perfect location. The DoP Leigh and the Camera Operator Michelle made everything look absolutely beautiful and knew exactly the feel I was going for. The communications paid off as we managed to finish one hour early, with all the shots needed and more.

I had an amazing experience directing my first of many (I hope) music videos. The joy of seeing one's own idea turn into something even better than I could ever imagine excites me and fuels my passion for wanting to direct music videos in the future. Communication and team work I realized is the most important thing to create a visually beautiful music video. I am very proud of this video and can't wait to start post production and come up with the final edit. Yes, it was very hard work and somewhat stressful, but also the most fun I have ever had. I am grateful for the friendships and associates made throughout the process, which was extraordinary and to be working with a brilliant crew and cast was so rewarding.
Check out some more shots from the Music Video Shoots via the Pulse College Flickr page
Find out more about the Pulse College Full-Time Film Production Diploma.
[openday]
Follow Us