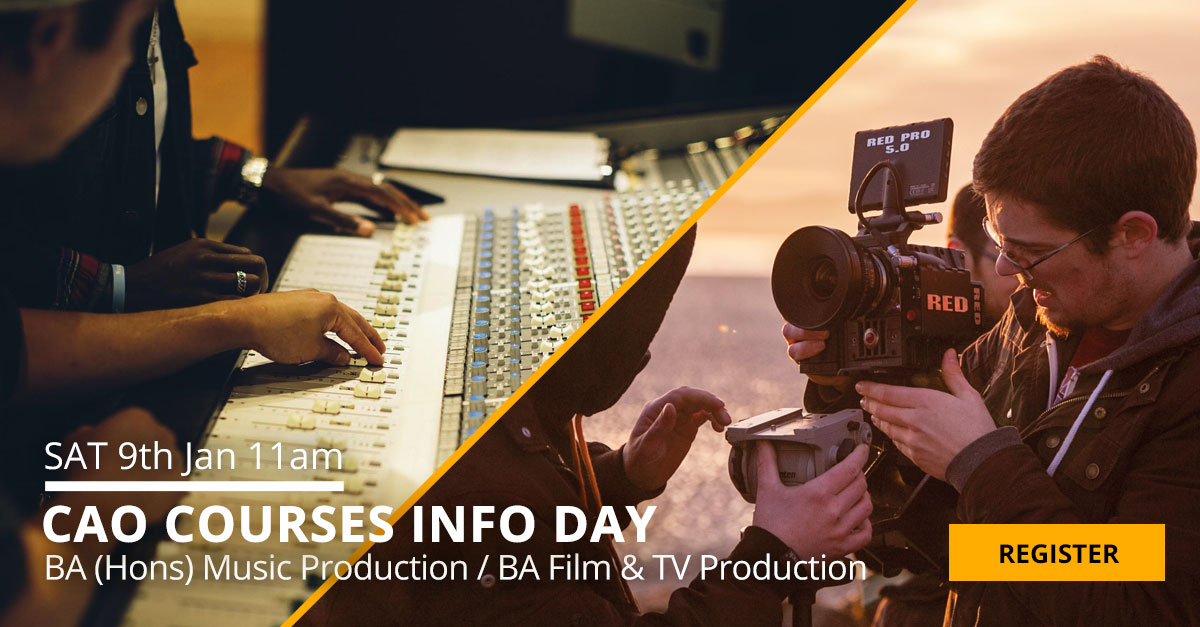 With the CAO deadline fast approaching, Pulse College Dublin will host a CAO Information Event for parents and Leaving Certificate students interested in pursuing a career in Music Production or Film & TV Production! The event will take place in the Windmill Lane Recording Studios campus (20 Ringsend Rd., Dublin 4) on Saturday, 9 January at 11am. Come and explore our renowned 3-Year BA (Hons) in Music Production degree (CAO Code GC 455) and our 3-Year BA in Film & TV Production degree (CAO Code GC 466), both delivered in partnership with Griffith College.
If you are considering applying for this course or are interested in studying Music Production or Film Production with Pulse College, this is an unmissable opportunity!
Please register in advance for the CAO Info Event by clicking here and registering your details.
As part of the CAO Information Event you will
Tour the world-famous Windmill Lane Recording Studios
Experience demo class lectures and workshops for Music and Film
Hear from course tutors, students and alumnus
Find out all about the admissions process and financing your application
If you would like to find out more about the CAO Information Event or can't make it but would like to organise a phone call or private/group tour of the college, please contact Pulse College Admissions team on 01 478 4045 or email by clicking here.
Find out more about the BA (Hons) in Music Production course
Find out more about the BA Film & TV Production course
[openday]
FOLLOW US