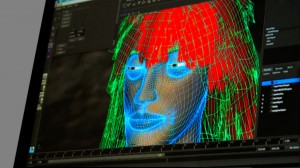 If you browse the listings on any creative industry website you'll be sure to see plenty of job postings for animators, but it can be hard to get your head around the variety of sub-disciplines in animation. Do you want to be an animation technician or a technical animator? Is your interest primarily in VFX but maybe you could benefit from a solid bedrock of animations skills?
Trying to figure out which route to take can be a real challenge – with so much choice on offer. For anyone who's undecided on which area of the industry to go into, an industry-focussed animation course may be the answer. With three industry-leading animation programmes on offer and close links to the creative sector in Ireland, Pulse College offers its students an excellent springboard to employment in the animation market-place. Why not get in contact to find out more about what we can teach you? Below we've listed a few reasons to keep us top of your list when looking for animation courses.
A broad and inclusive scope
All of our animation courses cover the full gamut of in-demand skills in the industry right now, including:
3D modelling and rigging
2D animation principles
Traditional animation techniques and movement studies
Digital imaging
The aim of this curriculum is to allow our students to gain a comprehensive and demonstrable skillset, which can be applied in any number of roles within the animation and video games industries.
Instructors with real industry experience
Since we were established almost 25 years ago, Pulse College has been guided by the ethos that nothing can be a better preparation for our students than close guidance and feedback from industry veterans. Here are just a few of our seasoned instructors:
Paul Conway, currently lead designer at prominent Dublin-based studio bitSmith Games.
Eoghan Cowan, prominent concept artist with clients ranging from Lionhead Studios to Ubisoft. Check out his portfolio here.
Peter McNally, a technical artist at Havok who heads up our Advanced Game Art classes
Introducing you to cutting-edge workflows and offering insider tips on finding work in the industry, these guys can be an invaluable asset for students with any number of career goals.
Study our part time animation courses
So you've already got a day job and don't have the time to spare for a full time animation course? Luckily you don't have to put your current career on hold to study at Pulse. Prospective students can enrol in our diploma course on a part time basis. Covering many of the topics of our advanced programme, this option is particularly useful for anyone who wants to up-skill in order to change career path. We also offer a 6-Week Introduction to Animation course, run evenings and Saturday at different times during the year and is perfect for gaining a solid grounding in animation principles.
Be sure to register your interest
Regardless of your level of experience, Pulse College is always interested to hear from motivated and talented individuals. Be sure to book a place at one of our next open days and find out first-hand what Pulse can do for your animation career.
[openday]
Follow Us