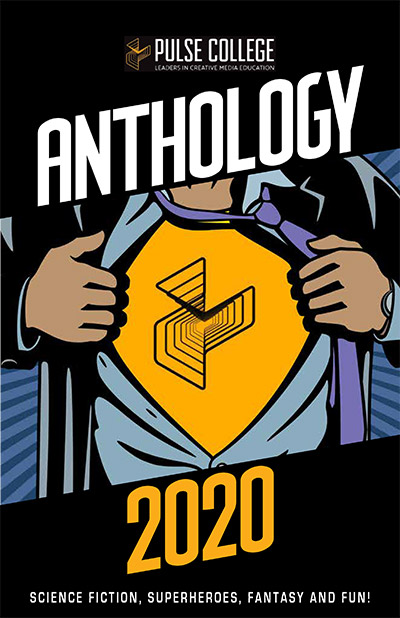 Originally intended for print release at Dublin Comic Con March 2020- which is now rescheduled to August 2020, the Pulse College Anthology is the first College Produced Comic Book, written, drawn and edited 100% by students.
What was the challenge?
The challenge was to produce the comic book in under a month. Contributors come from the BA and Certificate classes in Animation. Students were unlimited in their choice of genre.
You can check out the PDF here.
Comprising of a variety of comics – it's an Anthology bursting with creativity and imagination. With diversity in style, language, design and theme – each individual piece has its own unique inspiration and feel. With tales of sci-fi and fantasy sprinkled in with comedy – it's very entertaining and captivating to consume.
Find this interesting, exciting or inspiring? To discover more about our courses, then please get in touch with us.
[openday]