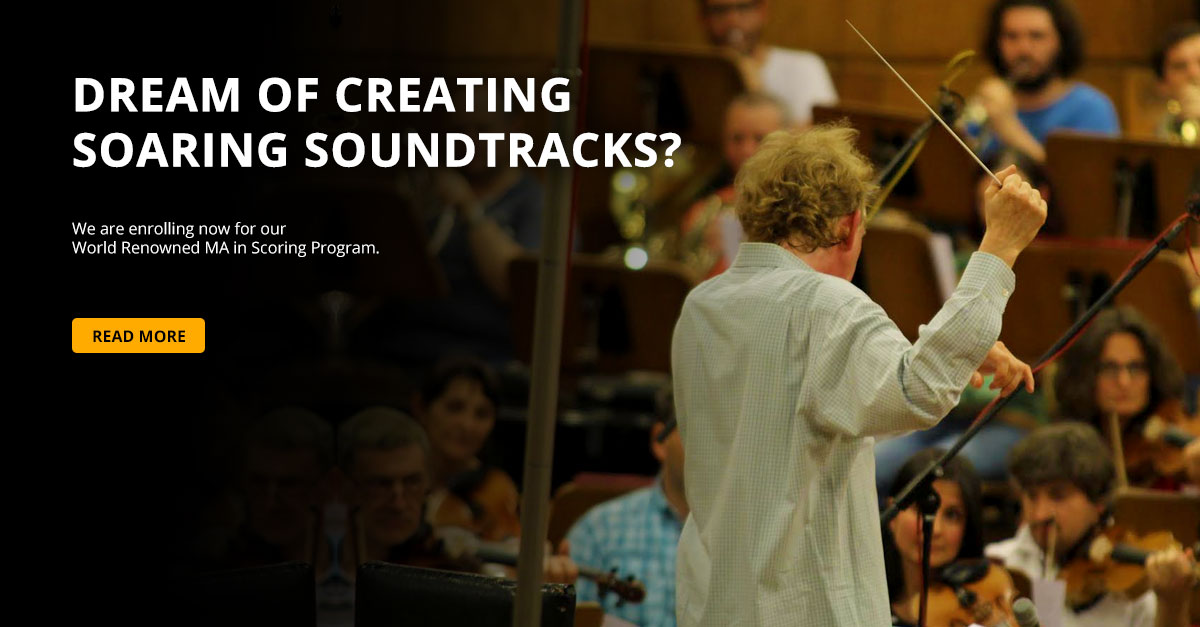 Applications Open for World Renowned MA in Scoring Program 2016/17
Pulse College, in association with DIT Conservatory of Music, delivers an innovative and world-renowned 1-year MA in Scoring for Film & Visual Media programme, a one of it's kind for Ireland, which includes some of the Hollywood Scoring Communities biggest names as course tutors; incl. Conrad Pope, Christopher Young, Garry Schyman, Alf Clausen, Richard Kraft and Richard Bellis.
The 1-Year MA in Scoring for Film & Visual Media program, enrolling now for the 2016/17 term, is designed for creative musicians and innovators who want to be able to work as a creative artist in the global entertainment industry. Pulse College seeks passionate, focused and motivated students, who are innovative, demonstrate originality and ready to learn, contribute and create. Does this describe you?
Discover more about the programme by visiting the course site.
If you have any queries on the course, please contact us directly by clicking here.
[openday]
FOLLOW US