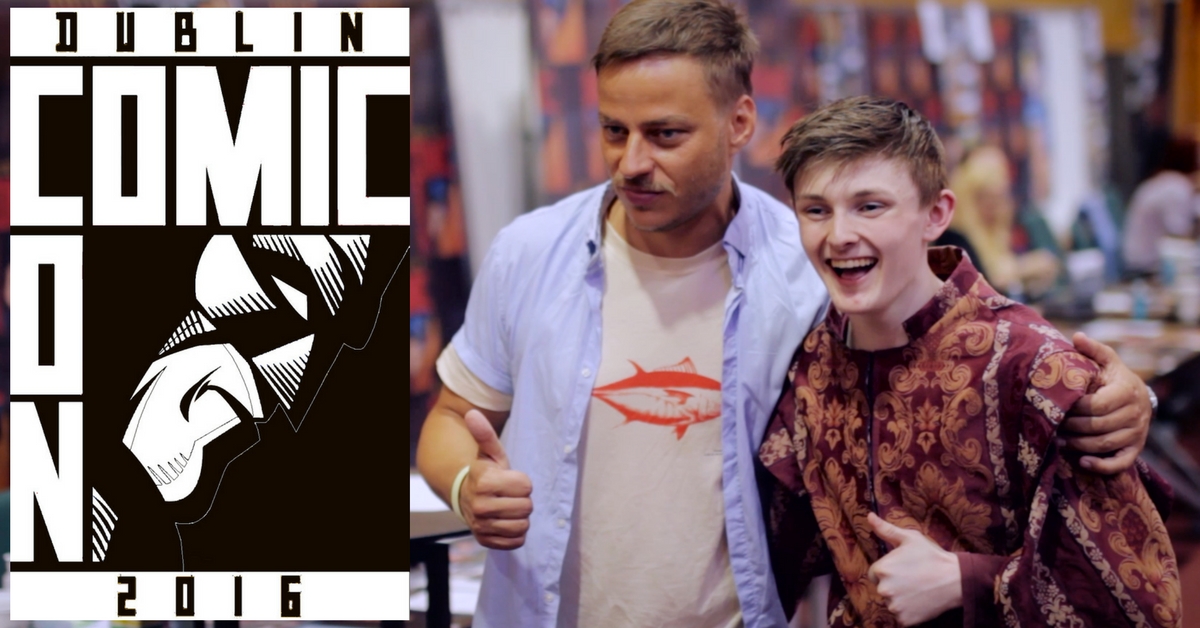 If you happened to have been walking around by the Dublin Docklands on Saturday and Sunday August 6th & 7th you would have been forgiven for thinking there was a mighty apocalyptic battle taking place between good and evil with the amount of superheroes and villains hanging around. But you'd be wrong, it was just time again for this years Dublin Comic Con!
Pulse College was out in force at the event, which is fast becoming one of Ireland's largest conventions and the most important one on the calendar for comic and game play fans. The 4th year of the event turned out to be the biggest and best yet with 20,000 fans coming through the doors in a packed house at the Dublin Convention Centre.
This year we brought the gaming fun to the 'Con, hosting #GameOnDCC, which was made up of different zones around the convention centre giving visitors the chance to satisfy all their game play needs with e-sports battles, virtual reality gaming, arcade machines, 2D and 3D character design workshops and even 6 hours of Doom Deathmatches with creator and Pulse College special guest to the 'Con, John Romero! We also hosted a room full of brilliant Game Developers from all over Ireland, giving them the chance to showcase their latest offerings to the legions of game play fans at the 'Con.
On top of all that, there was the usual rows and rows of amazing merchandisers, visual artists, performers, panel talks, autograph signing with cult sci-fi heroes, cosplay fun and general comic book bants. All in all, the event was a fantastic success and great fun for the visitors, even if we do say so ourselves!
Check out our highlights video below where we captured our favourite Cosplay from the event, along with interviews with Robert Maschio, John Romero, The Grim Squeaker and our own Head of Games & Animation David Williams.
Jen presents her game Rampunctious @Jen_Carey_ @fickle_games #explainedin30seconds #GameOnDCC pic.twitter.com/ZntRuE8EIR

— Pulse College (@Pulsec) August 7, 2016
So. Much. MERCH. @DublinComicCon #epic #geekiness #somuchneed #WhereIsMyGiantEnteiPlushToy pic.twitter.com/XgZauOtaaG

— Pulse College (@Pulsec) August 6, 2016
Check out the full gallery from the event on our Facebook page. Click Here for Day 1 and Click Here for Day 2 or view them all over on our Flickr Account
Why not get in touch or come along to our next open event to find out more about our Games Development & Animation courses at our Dublin & Galway campuses!
[openday]
Follow Us