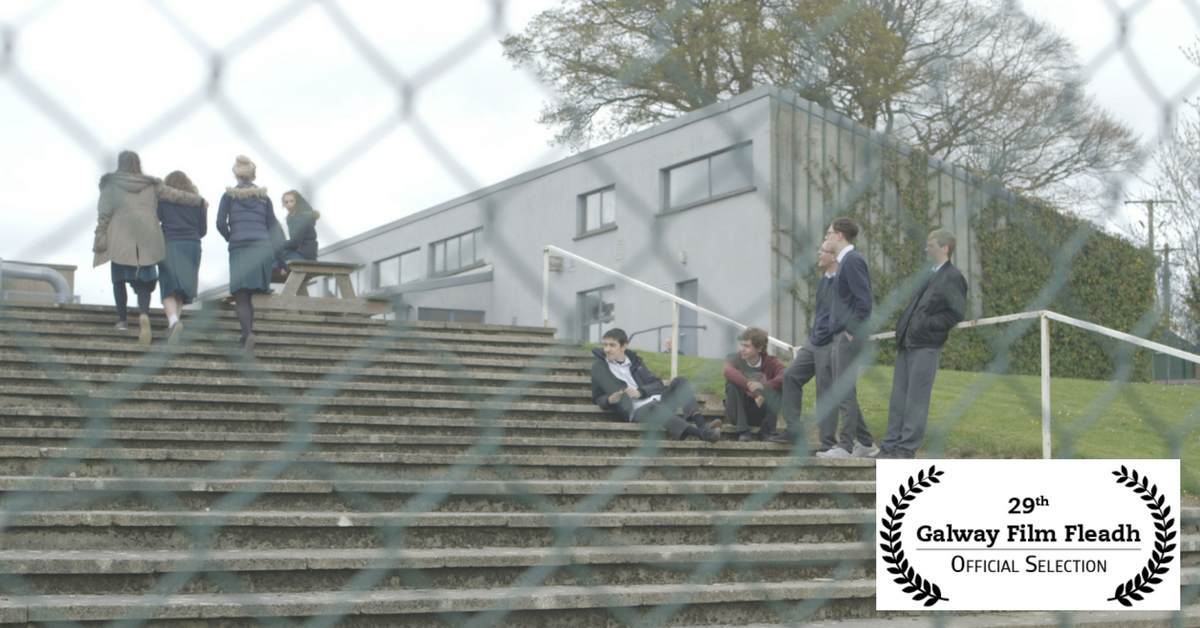 Congrats to Full Time Film Production student, Orla O'Muiri, who has had her short movie which was created during the college term, The Lesson, shortlisted for Ireland's largest film festival, the Galway Film Fleadh. The Galway Film Fleadh, now in it's 29th year, is a six day international film event held every July, which welcomes a wild diversity of filmmaking from all around the world. We spoke to Orla about her project and what getting shortlisted for Galway means to her.
Hi Orla, congrats on getting shortlisted for the Galway Film Fleadh! Can you tell us about your film, The Lesson?
Orla – It's a socially relevant short about gender inequality. It takes place in your typical Irish secondary school, where a group of students (male) start catcalling some of their classmates (female) as they are walking by. The teacher on yard duty is observing, unbeknownst to the pupils… and that's about all I can say without giving it all away.
What was the process like to get shortlisted?
It was pretty straightforward to be honest, Galway was always our target, so the deadline was always in the back of my mind. We were cutting it fine, so we had to submit it premix, which luckily Galway accepts and then basically it was just a waiting game for the email to come and say whether we were successful or not.
How did the idea for your short film come about?
I was in India last summer travelling with one of my friends and I noticed that the local men would not speak to me, if they had a question they would direct it to my friend (who is male) and even if he tried to deflect it over to me, they would ignore me. It frustrated me so much, and made me very aware of gender inequality. In Ireland even though it's on a much smaller scale, it is still very much present. So basically, I ended up writing The Lesson to raise the issue once more that sexism remains an issue, one that men in particular need to examine. We need to get more men involved in the fight for equality.
Who else was part of your filmmaking team?
I had a whole crew from my Full-Time Film Production class. I wrote and directed it. Fellow students, Elise Brown and Rachel Cuffe produced it, Daphne Bacon was the DOP, Brendan Shea was my 1st AD, Ben Condell operated the camera, Simon Curry was the second AC and Craig Kenny was the Gaffer, Roberto Moffitt on continuity, John MacNamara and Maxim Pricochi on sound, and last but not least Emma O'Brien as first AC and editor.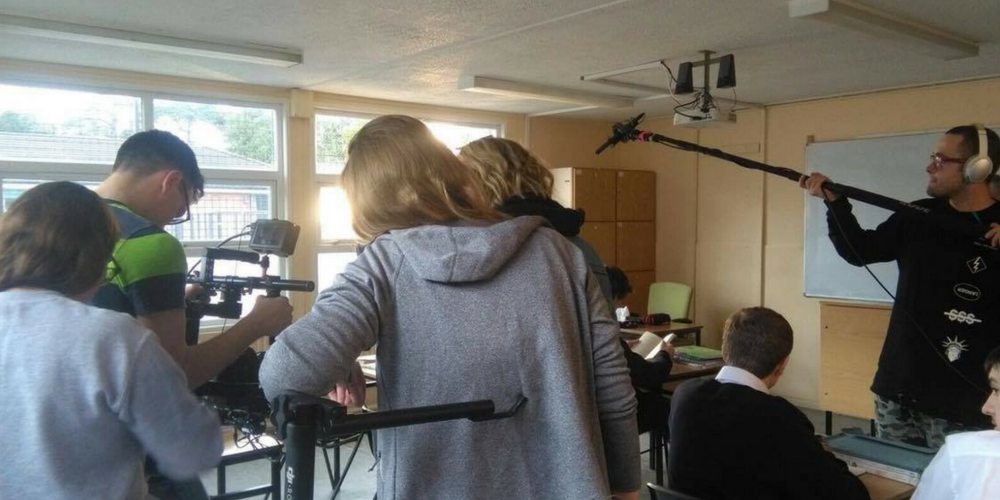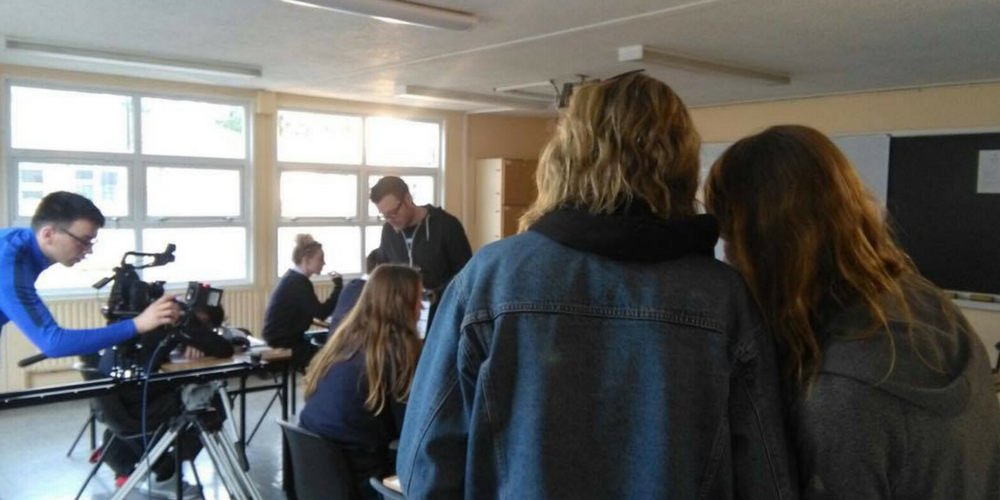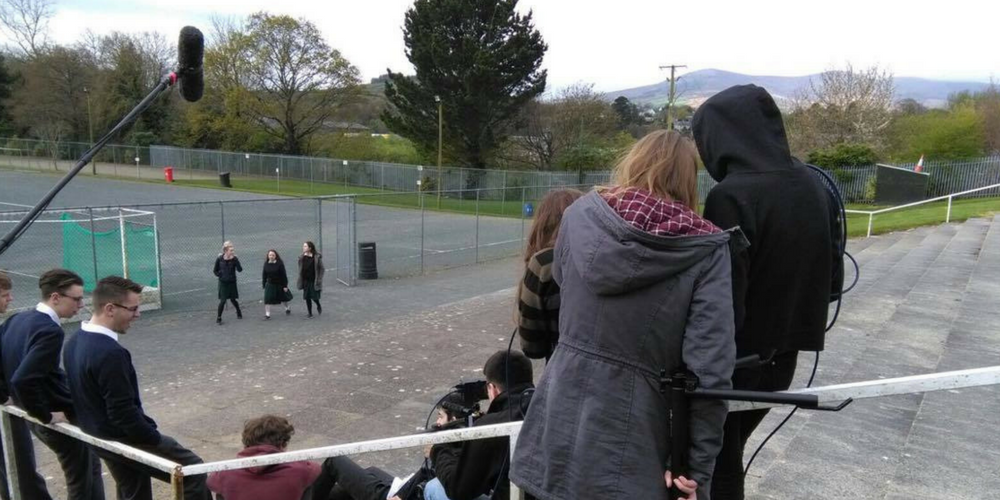 What does being accepted into a festival as prominent as Galway Film Fleadh mean for you?
It meant so much, especially because it is my debut short as a Director. For it to be accepted acted as a confirmation for me that I can do this, that I have the potential to really make a go of film making as a viable career option. Hopefully it will open some doors for me!
What are you most looking forward to as part of the Festival?
I'm excited to see the other shorts, to see what I'm up against and to see what we as a nation are putting out there. I'm also looking forward to meeting people from the industry, networking and hopefully making some connections.
What are your hopes for the Lesson following the Galway Film Fleadh?
I've entered it into a few of the other prominent Irish festivals so we'll see how that goes, but basically I'm just taking this one day at a time. I'll see what kind of reaction it gets in Galway and make a decision of where to go from there.
Lastly, any tips for fellow film production students hoping to submit shorts to festivals in the future?
Just give it everything you've got. You are always going to end up with a few people in your crew that aren't as dedicated to making the short as you are and you'll have to make a decision whether to work your ass off and pick up the slack or to just coast along and hope it works out, but honestly at the end of day it's your name that's on it so graft and graft hard. It'll be so worth it when you finally finish it.
All the staff and faculty of the Film Department at Pulse College would like to wish Orla all the best with the movie at the Galway Film Fleadh.
Orla's short will be presented as part of the New Irish Shorts Pt. 1, taking place Wednesday 12th July in the Town Hall Theatre at 12pm. For more info and to book tickets for the showing click here.
Keep up to date with the festival via it's Facebook and twitter accounts.
FILM PRODUCTION AT PULSE COLLEGE
Find out more about the range of Full and Part Time Film Production Courses at Pulse College
3-Year BA Degree in Film & TV Production – more info
1-Year Full Time Film Production Diploma – more info
2-Year Part Time Film Production Diploma – more info
Intro to Film Production Short Course – more info
[openday]
FOLLOW US