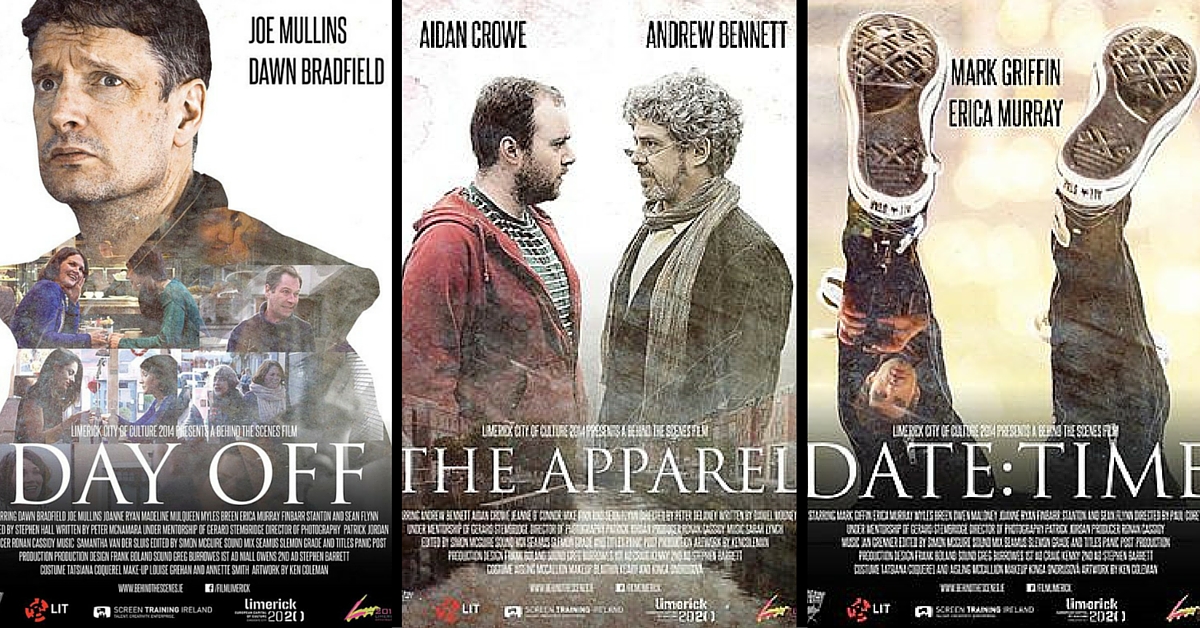 Congrats to 3 of our MA in Scoring for Film & Visual Media students who were selected to score a collection of movies, to be shown at the Limerick Film Festival taking place this coming weekend (14-16 April).
This opportunity came about through MA in Scoring Course Director, Derek Gleeson, and the three of our students selected, Jan Grenner, Sarah Lynch and Samantha van der Sluis, were delighted to take up the challenge.
Samantha van der Sluis [composer, 'Day Off']
"I am honoured to have the opportunity working with Irish filmmakers. It's fantastic to collaborate amongst colleagues in the film industry and feel respected within the community as a film composer. The project was interesting to score as I felt I could relate to certain characters. I understood the whole concept as the act of losing someone and focused my music around this idea."
Jan Grenner [composer, 'Date:Time']
"Suddenly, there is this real-world project on your desk. No exercise, no marked assignment, no dummy project. At the end of the day, when your cues get the approval by the director, and you see your name on the poster and on screen, you know that you are doing the right thing in your life."
Sarah Lynch [composer, 'The Apparel']
"Working with a real director was an excellent experience for me. I've learnt not to get too precious about my music because it will be chopped and changed, up until the last minute, but it's all for the sake of bringing out the full potential of the story. It's always nice to see your name credited on the posters and I look forward to seeing the film on the 'big screen'!"
The three movies comprised the Film Limerick Trilogy, a project realised by Film Limerick Project Manager Ronan Cassidy and acclaimed Limerick writer and director Gerry Stembridge, with the support of Behind the Scenes in partnership with Limerick 2020 City of Culture. The scheme also received assistance from Screen Training Ireland. The films can stand alone but are also a trilogy, linked and intertwined in a number of subtle ways, not least the presence of Limerick city itself as a character across all three films.
MA IN FILM SCORING PROGRAM
Click here if you would like more info on our MA in Scoring for Film & Visual Media program.
[openday]
FOLLOW US