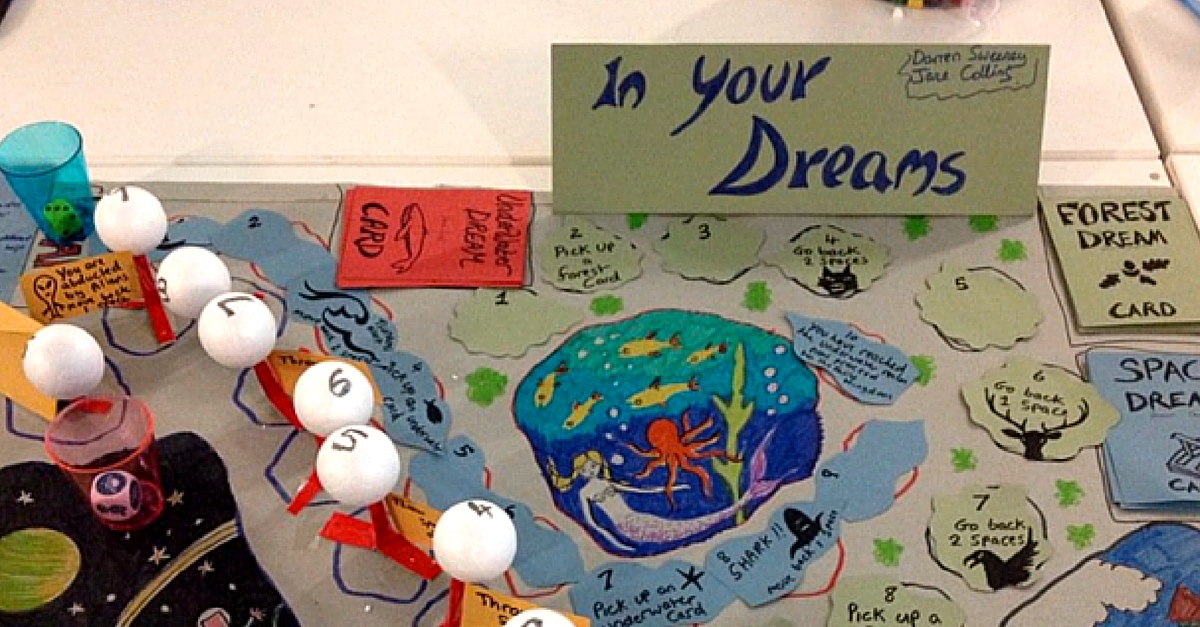 Check out some of the pics from last weekends Global Gamecraft 'Unplugged' event which took place at Pulse College Games & Animation campus [Sunday 29th November]. GameCraft is a games jam event designed around building the gaming community and this event was all about making games without electricity, so boardgames were the order of the day! Global GameCraft organisers and Pulse College were delighted with the great turnout and the amazingly creative submissions. There is a public choice winner on the day but the real purpose of the event is bring the gaming community together to share experiences and knowledge.
"It was a day of creative cardboard camaraderie! The theme of Fairy Tale really got the participant's mind-juices flowing and the room was abuzz all day with the sound of discussion and dice. The work put into the 6 hours was staggering, with beautiful setpieces created from scratch and a ton of variety in the playstyles." – Basil Lim, Programme Lead, Games & Animation at Pulse College







People's Choice award for #DublinUnplugged @GlobalGameCraft at #pulsecollege. Congrats!! pic.twitter.com/TkL5iYNMcl

— Pulse College (@Pulsec) November 29, 2015
So this is what I made @GlobalGameCraft #dublinunplugged #pulsecollege with Darren Sweeney. The judging is underway. pic.twitter.com/Kb9KUmEJiD

— Jane Collins (@JaneCollins16) November 29, 2015
Games WIP at #UnPlugged today at @Pulsec. Lunch thanks to @kcpeaches (Indra). pic.twitter.com/Qv2Yfqbbto

— GameCraft.it (@GlobalGameCraft) November 29, 2015
@GlobalGameCraft #unplugged pic.twitter.com/5ix7DUT7le

— Michael Twomey (@micktwomey) November 29, 2015
3 hours in and thensound of dice premeates the halls of #pulsecollege @GlobalGameCraft #dublingunplugged pic.twitter.com/3pJuugwaBI

— Pulse College (@Pulsec) November 29, 2015
For a full gallery from the event, visit our Facebook album.
If you would like to know more about the Games Design Full & Part-Time programmes on offer at Pulse College, simply click here to explore the courses or contact us to talk one-on-one with our department admissions team!
[openday]
FOLLOW US