Game audio has come a long way since its 8 bit heyday, and modern gamers expect a soundtrack that matches the graphical standards of the latest AAA releases. We've talked before about the importance of audio design for game design, and this week we're going to look in a bit more depth at some of the best third-party plugins for Pro Tools, one of the key audio workflow tools within the industry. Used for creating and manipulating audio assets from Foley to dialogue, it's an indispensible tool that any burgeoning game audio engineer needs to wrap their head around.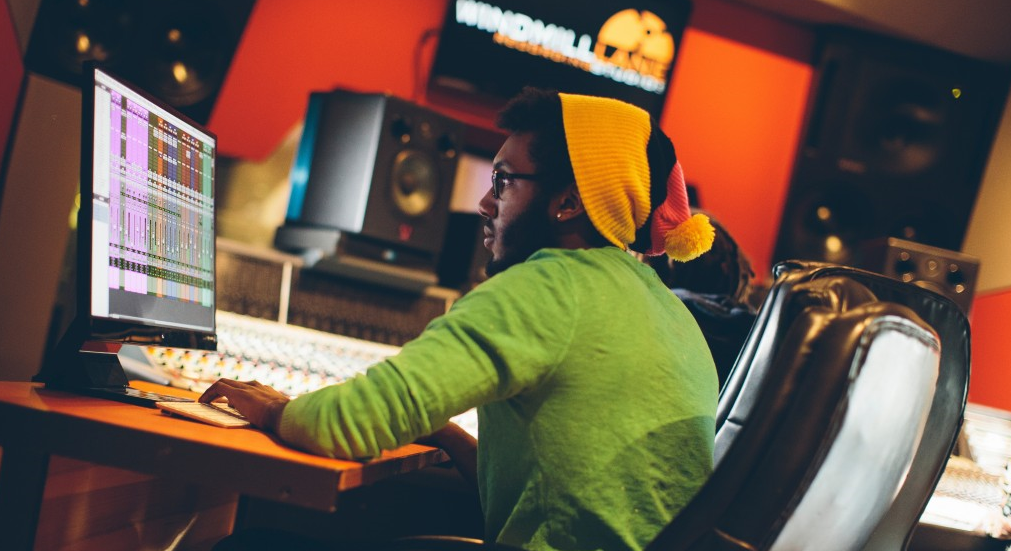 A quick overview of Pro Tools for game design
For the uninitiated, Pro Tools is a DAW (digital audio workstation), meaning it's a comprehensive package that covers sound production, mixing and editing. Amongst other things, in the games industry it's frequently used for making audio assets, including:
Sound effects
Dialogue
Ambient sounds
Foley
Background music
Though other packages are used within the industry and some game engines have integrated tools for sound design, Pro Tools' broad compatibility with third-party applications and plug-ins makes it the default choice for most major studios.
Jobs within the industry for Pro Tools experts
Though job titles vary, in general people working in the area of game audio design are referred to as Audio Engineers, and this in itself indicates the level of technical expertise necessary to make it in the industry. Generally speaking, they will have to have an intimate knowledge of other aspects of game design in order to answer various creative briefs they are given. For example, producing or editing dialogue requires some knowledge of lip-syncing in order to convincingly incorporate it into the game. This would generally be the purview of animators, but often they would need to collaborate with audio engineers in order to achieve the desired effect.
Recommended plug-ins for Pro Tools
As mentioned, the huge variety of compatible third-party plugins is one of the things that makes Pro Tools so ubiquitous in game design. Below, we've listed some of our favourites which we think you should check out.
TBT Tapestop. This free little ditty emulates the effect of an analogue tape machine speeding up or slowing down, and is great for simulating oscillating sounds such as engines starting up or laser/pulse weapon sound effects. Download it for free here
Waves Renaissance Reverb. As the name would suggest, this plugin serves as a great multi-purpose reverb solution – perfect for emulating the sounds of vast cavernous game environments or adding an 80s colouring to your soundtrack. It comes with an advanced system for early reflection, dense and layered sound and dual-band damping and EQ controls. It's not free, but given its robust feature set it's well worth the price of admission.
Flux Bittersweet Unbelievably this one is free, and in many ways it surpasses its premium-price competitors. Bittersweet is a plugin designed to manipulate the transients (peaks) of a given audio asset. Often used in the traditional music industry to add more attack to a song's sound, it really comes into its own for game audio engineers when creating weapon audio assets. It's a well-known fact that the sound of gunfire is difficult to emulate convincingly in a game environment, and this tool is invaluably for giving that extra "punch" to a pistol blast or flash bang detonation. If you've been having trouble capturing the sound you're looking for, we implore you to give this one a go.
What Pulse College can offer the budding game audio engineer
Located at the legendary Windmill Studios in the Dublin Docklands, Pulse College has an unrivalled pedigree in sound production. We've been supplying the creative industries in Ireland and abroad with skilled practitioners for over 25 years, and we've developed our courses with a vocational emphasis from the start. What's more, we're the only third level institution in Ireland to provide certification in Avid Pro Tools, a widely recognised qualification that would give any budding audio engineer an edge in the job market. If you're looking to get into sound engineering for game design, then there's no better springboard to your goals than a course at Pulse College. Why not get in touch with us today, and we can talk you through our courses and what they could offer you.
[openday]
Follow Us