Pulse College alumnus from our Audio & Music Technology Diploma, James Feeney, was recently the focus of an article with The Thin Air music website, where he spoke about what goes into his job as Sound Engineer for The Workman's Club venue in Dublin! Check out the profile below.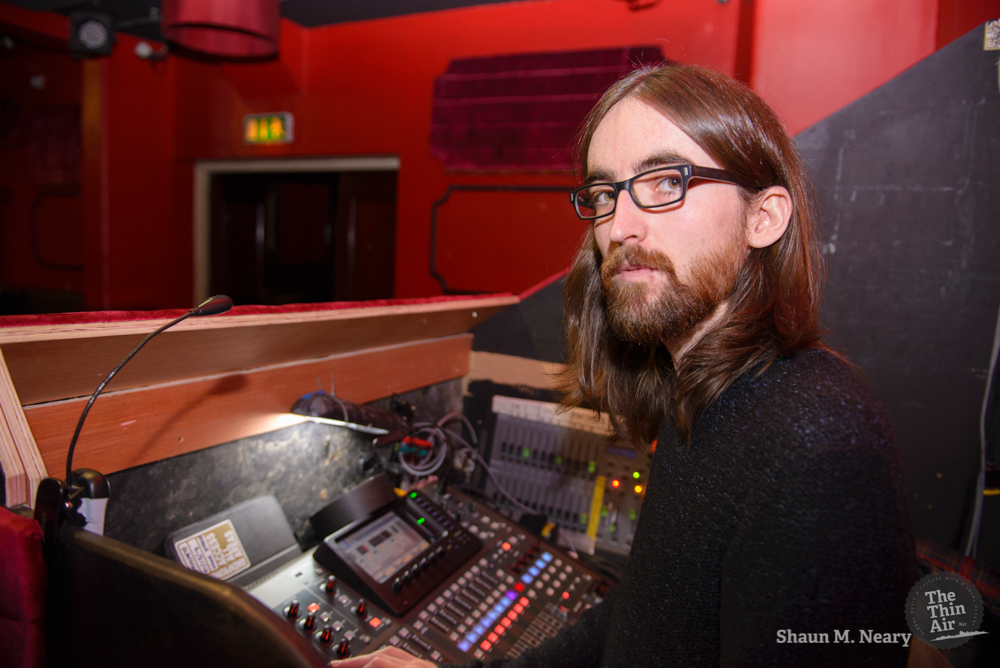 Front of House: James Feeney
(from The Thin Air article Feb 2015)
In the third installment of our Front of House series, we chat to James Feeney, a sound engineer working predominantly at The Workman's Club in Dublin. He discusses what goes into his job and and his plans for 2015.
Hi James! Can you tell us a little bit about yourself?
Hello! My name is James Feeney, I'm based in Dublin and currently working as a freelance sound engineer. I primarily work in The Workmans Club but there are a few bands I work with quite often too.
How did you become a sound engineer and how long have you been involved in it?
I've been working for around 9 years now. When I finished school I went to Pulse College for one year, then I was lucky enough to shadow an engineer that worked full time in a venue, which eventually led to me covering gigs for him, and then when he moved away, I took over as the house engineer.
Can you explain what goes into the job?
Doing a course is important to get a basic understanding of the technical side of things, you shouldn't really be around a live show environment unless you have a decent understanding of how things work, there's a lot of expensive gear at risk! I personally found that getting actual experience in the real world, sitting in on gigs and learning from other engineers, was very beneficial. Different people have their own approach to getting a gig up and running and sounding great, so when you're starting off it's good to see the different techniques engineers use to get their desired result. It's the type of industry where you never really stop learning, which keeps it from getting boring. It's like anything really, the more time you dedicate to learning and honing your skills, the more you get from it.
How does your job differ from venue to venue?
Every venue and room sounds different, the size and shape of the room, the PA and console being used, even the genre of music being played are all factors. A good house engineer can make your life a lot easier if you are touring with a band. It's always nice to arrive at a venue and have everything ready to go, the house guy will have some good pointers about the room, any spots in the room with weird problems, how the sound in the room changes when the audience are in etc. On the other hand, a venue with an unhelpful crew/engineer can be a nightmare!
Read the remainder of the article on The Thin Air website by clicking here
Click Here to find out more about our Full, Part-Time and Intro Audio & Music Technology programmes on offer.
[openday]
Follow Us