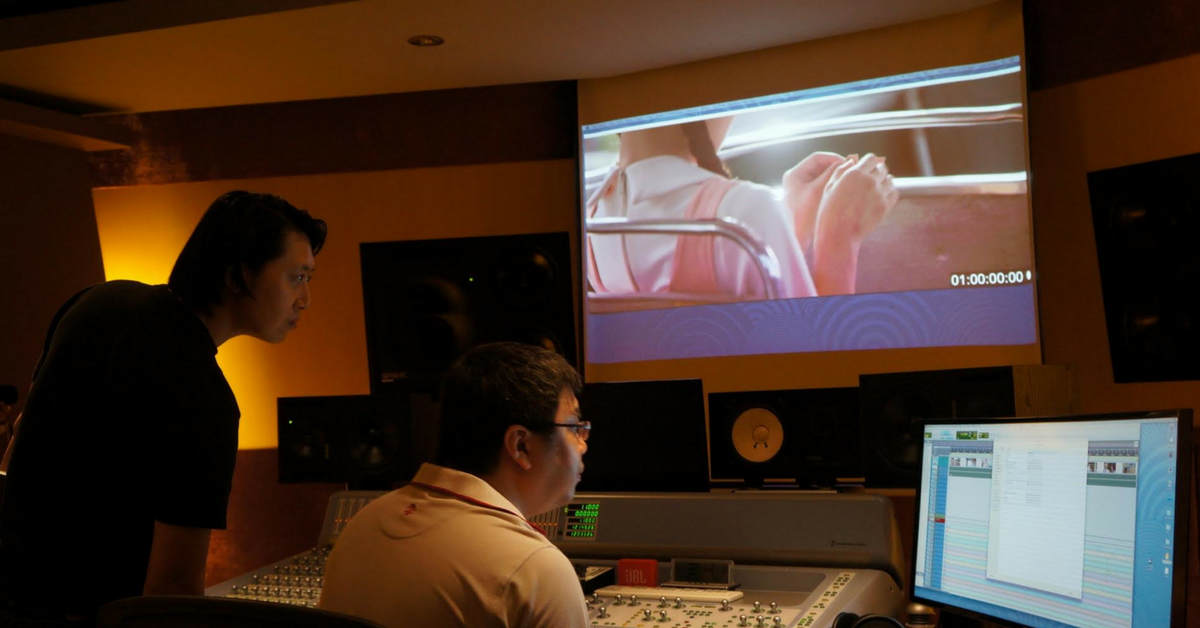 Pulse College Film Scoring Department is delighted to announce that current MA in Scoring for Film & Visual Media student Alex Oh was recently nominated for Best Composition at the Asian Image Apollo Awards for his score on the short film, 'Journey'. We spoke with Alex about the awards and his work on the project.
Congratulations on your recent nomination Alex! Can you tell us about these awards?
Apollo Awards, launched in 2005, is an initiative aimed at honouring the best in production and post-production across Asia Pacific, with a strong focus on the creative and technical mastery behind the scenes. I am very thankful to be nominated for music composition in Apollo Awards 2017, being recognised for my score in 'Journey' and shortlisted from among the many entries across Asia Pacific.
How did you get involved with the project?
In 2015 I watched a short film titled 'The Story that Changed the World', directed by Daniel Yam, at a youth filmmaker award event and it moved me. The library music used in the short was one of sweeping orchestral thematic material and I thought that's pretty interesting. Months later I met Daniel at a filmmaker event and told him what I thought about his short, how it moved me and the idea of collaboration by scoring his next film. It just so happened that he was thinking of using a composer for his upcoming project and there I was.
What was your creative process when composing for this project?
I met with the producer and we talked about the music in detail, the emotional arc, climax and it's role in various scenes. I was off to compose themes and all I have for inspiration is the storyboard. It was a 4 minute short and from start to finish, I had 18 days. It seems like more than enough time but I only get to view the first cut on day 12, from which there will be changes, and picture lock will only be on day 14. Recording of the 7-piece ensemble was on day 16 and day 18 was the delivery date.
The schedule was as follows:
Day 1-11, I came up with 23 possible themes and we picked 2 and this became the A and B section of the theme upon which I then expanded.
Day 12, I received the 7 minutes first cut and edit the music to the visual, seeking the director's approval of the cues.
Day 13, 3 minutes of footage was cut and almost every scene was affected to a certain degree.
Day 14, the 4 minute picture lock came and I have only a day to get the cues approved so as to send to my copyist on Day 15 to prepare the score for the recording on Day 16. It was intense as the director's comments on many cues were that it was not hitting the emotional point enough. I assured him that during the recording the ensemble will be able to hit the emotional point that he wanted. The director, executive producer, producer and assistant producer were there during the recording and they left happy!
Day 17-18, mixing and delivery to the post house in stems.
You have worked on almost 20 feature film scores. What do you look for when taking on a project?
The story, the director and preferably something that challenges me. I do not restrict myself to any particular film genre so I'm always open to any film as long as it excites me.
How has your year at Pulse College developed you as a composer?
I came with many questions and I am glad it has all been answered so my year in Pulse College definitely equipped me better in many areas. It is great to write music for different ensemble sizes so I can offer advice to future directors/producers, working within their budget to achieve what they want for the score. While I learnt a lot from all the lecturers, I learnt most from being around my talented classmates as everyone of them have different strengths, background and heritage. I always looked forward to hearing their pieces during each recording session as everyone is just so interesting and different.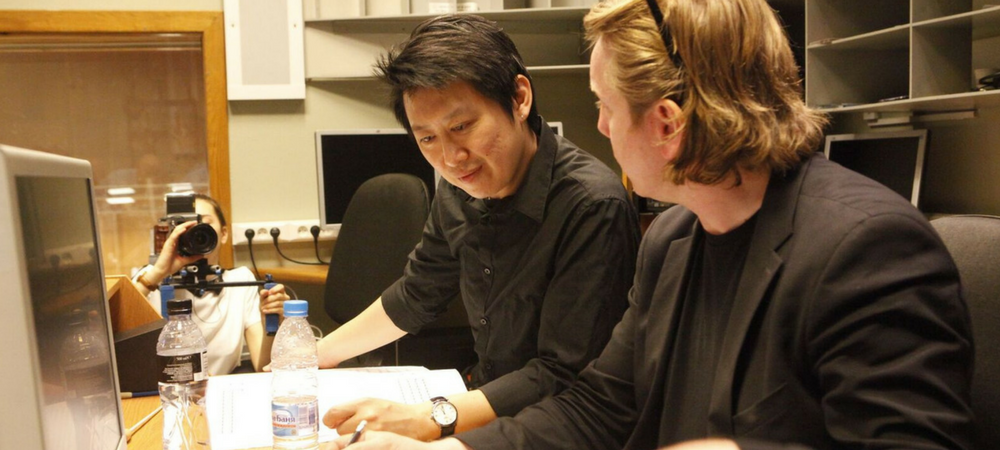 Any advice for up and coming composers taking on their first professional project?
Do your utmost best as if that's the last gig you ever get. Show them you care for the film as much as the director/producer care for it. They want to know that you are their ally and fully behind them. Do not be too precious of your music as at the end of the day it's their film and they make the final decision. If they don't like what they hear, find out why and move on to write a new cue instead of trying to convince them what you did will work.
Where to next for Alex?!
Singapore is a relatively new player and it's film industry is still developing. Currently it's films are modest and still have lots of room to grow and improve. I am working on my thesis and just started work on a rom-com telemovie. I will be performing some of my film scores in August, scoring a horror feature in early September and a rom-com feature in October. Throughout the year at Pulse College I have worked with some of my classmates on 3 projects and am glad to say it was a great working experience! So far, one of them is on board the telemovie and I hope to work with most if not all of the on the other upcoming 2 features.
Alex Oh Bio
Alex Oh, a film composer, producer and pianist, with more than a decade of experience, is one of Singapore's most prolific and versatile film composer. His philosophy is simple – To tell stories through music. Alex has scored 18 feature films in Singapore, Australia, China and the United States, with genres ranging from comedy, family-oriented drama, action films, horror. Notable works include 1965, Taxi! Taxi!, My Dog Dou Dou as well as festival award winners like Faeryville, and darker films like Bait 3D, Rule No. 1 and The Maid. Alex has also worked with advertising agencies Lowe, Y&R, Saatchi & Saatchi, McCann-Erickson,TBWA and composed for numerous commercials. Twice nominated for Music Composition at Apollo Awards 2017 and Best Original Music Score at Asian Television Awards in 2004 for TV Series. Alex also worked with Sydney Scoring Orchestra in Fox Studios for Australian Hollywood production Bait 3D, distributed by Paramount Pictures.
For more information on Alex, click here to visit his website or check out some more of his composition work on his Soundcloud page.
MA IN SCORING FOR FILM & VISUAL MEDIA AT PULSE COLLEGE
For more info on our renowned 1-Year MA in Scoring program visit the course page by clicking here.
[openday]
FOLLOW US