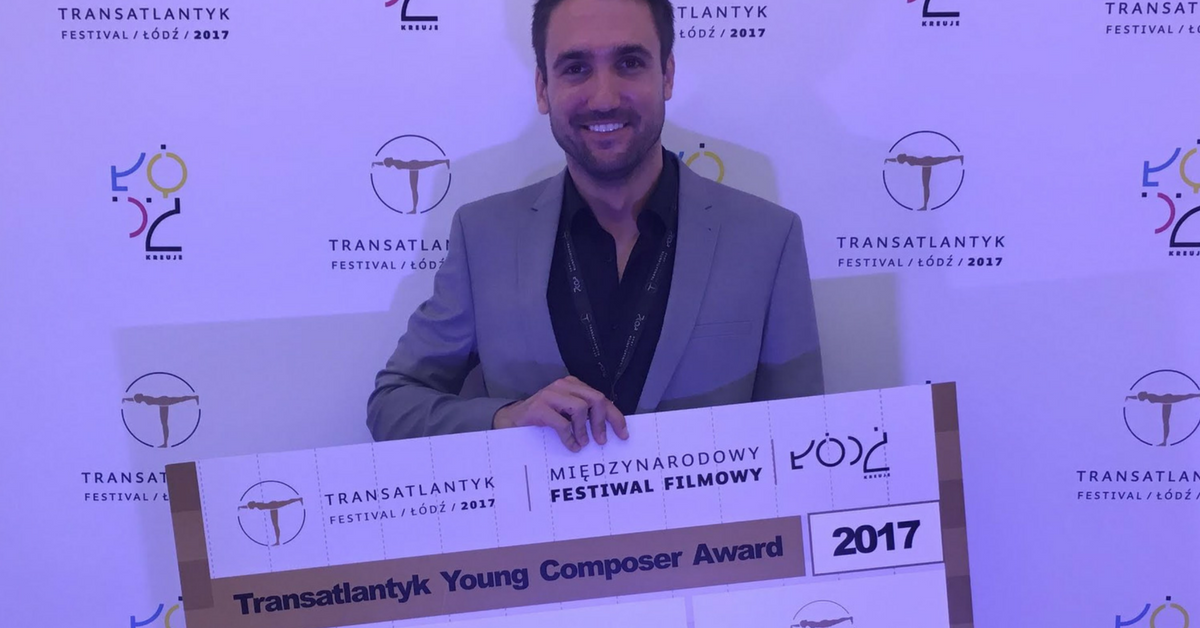 We are delighted to announce that current MA in Scoring for Film & Visual Media student, Jeremy Leidhecker, was awarded a superb Third Place in the Transatlantyk Film Music Competition.
The film music competition (which forms one part of the wider Transatlantyk Festival founded by Oscar-winning composer, Jan A.P. Kaczmarek), provides contest participants with two film clips, a short feature and an animation, in order to examine their expertise in dealing with various film genres. All participants then created their own original film scores and their compositions were evaluated by an international Jury comprised of renowned experts. As part of his award, Jeremy was flown to Łódź, Poland for 4 days to participate in the festival and received 5,000PLN (1,176euro / 1,380dollars)
'I am ecstatic at my selection by the Transatlantyk Film Music Competition! This is striking close to home, because my intent was to score the 8-minute animation for submission to the competition and to use it as part of my thesis, which I definitely will. As I have said numerous times, I think it's really important for aspiring composers to submit to as many of these competitions as possible – if you don't enter, you'll never know where you stand. I had a wonderful 4 days in Łódź, Poland where I attended the awards gala and participated in the Transatlantyk Festival!'. – Jeremy
For more information on Jeremy, click here to visit his website.
MA IN SCORING FOR FILM & VISUAL MEDIA AT PULSE COLLEGE
For more info on our renowned 1-Year MA in Scoring program visit the course page by clicking here.
[openday]
FOLLOW US