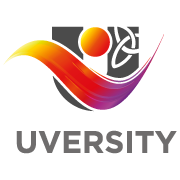 Are you over the age of 23 and interested in getting back into education? Maybe you never had the opportunity to get a bachelor's degree due to personal circumstances like family ties, financial constraints or health issues?
Well it really is never too late and we all have plenty of untapped potential. So if you also have the  ambition for yourself and you're excited at the prospect of getting a degree and studying at a media college like Pulse, read on..
What is Uversity?
Uversity is a registered charity that awards higher education scholarships to Adult learners. It  acknowledges and supports people who have not had the opportunity to graduate with a bachelor's degree, typically due to financial pressures or personal circumstances. Uversity offers adult learners the chance to get a degree and to kick-start your career again.
The deadline for this year's Uversity application is March 1st.
The aim of Uversity Scholarships is to make a degree possible by offering successful candidates financial support to reach their personal, professional and educational objectives.
Are you eligible?
be at least 23 years by 1st January 2020
be a citizen of an EEA member state or Switzerland AND resident on the island of Ireland for 3 years or more by 1st March 2020
have applied to or have a deferred offer for a bachelor's programme for the 2020/21 academic year.
be returning to higher education in 2020/21 after a break from education or have recently completed a higher education progression / preparation course.
For more information, please see Uversity's FAQ
Pulse College – A Selected Partner with Uversity
Pulse College is a selected partner with Uversity. At Pulse, we have a variety of options and bachelor degree programmes. If you would like any more information on our courses, then please contact us.
This scholarship – with the opportunity for funding to help you attain your educational goals – can be life changing.
The deadline for this year's Uversity application is March 1st. Please contact us or get in touch with Uversity if you've any questions on your application.
[openday]