Mixing down is the practice of equalising, effecting and levelling different channels of an audio track. Getting every layer of a track to gel together effectively is a complex technical feat, and can require a lot of patience! It calls for a good ear and no small measure of technical prowess in the studio. In this article we're going to run through a few tips on how to get the best mix, as well as how our music technology courses could help you master this difficult art.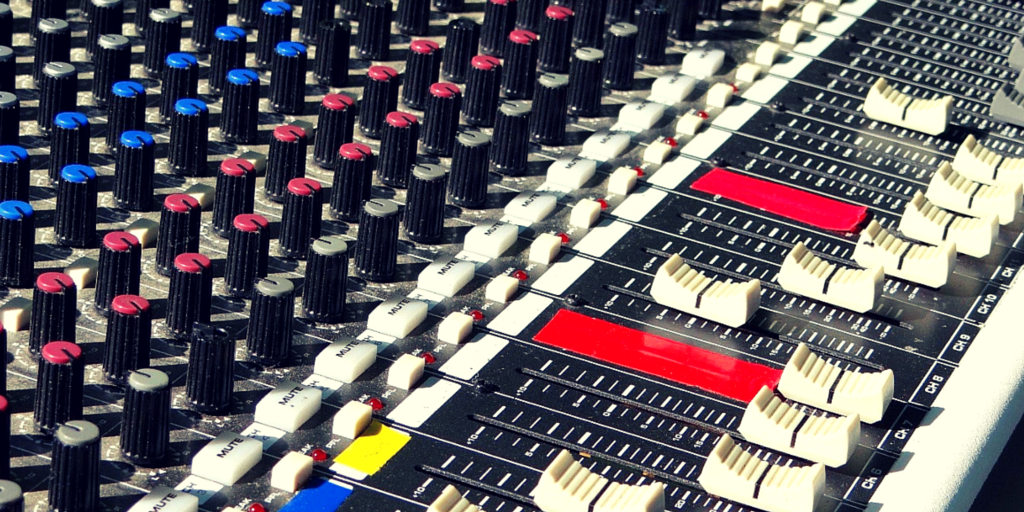 Common amateur mistakes
Generally speaking, mixdown duties are performed by a specialist audio engineer after the track has been laid down and overdubbing has been carried out. Audio engineers tend to have a more technical skill set than other studio personnel, and a good one will have experience with both analogue mixing desks and DAWs (Digital Audio Workstations)
The quality of the work of an audio engineer tracks closely with the amount of practical time they've spent in the studio; signs of amateur work include:
A harsh texture to the recording
Phase mis-alignment
Mis-judging mix tonality
The mix bus may have inappropriate processing
Taken together, these faults can be enough to ruin a good album, and if you want to avoid this, be sure to get someone who knows what they're doing.
An objective view of the record is essential
Due to budgetary constraints, a lot of bands, artists and producers take on mixdown responsibilities themselves. The problem with this approach is that it can be difficult to take a step back and maintain a holistic view of the music when you've been involved with every aspect of the recording process up to that point. An audio engineer can serve as a much needed fresh set of ears, and for that reason it's often a good idea to draft one in who hasn't been heavily involved in the project to date.
Learn to work with what you have
If you're only starting out, there's a good chance you're not going to have access to the best equipment and software on the market. The good news is that you don't need state of the art gear to create a great mix: it certainly helps, but if you're smart with how you use your resources you can get some great results from a modest setup. For example, do your research before investing your money in extensive plugins, as many of the best resources out there are completely free of charge. A few great ones to start you off include:
Voxengo Span. The only spectrum analyser plugin you'll ever need
Magnus Johnson Ambience. One of the best reverb plugins out there
Ohm Force Frohmage. It may not be the prettiest in the market, but this is still one of the best low pass filter plugins out there
Additionally, while it's always a good idea to invest in a decent set of mics at the outset, more important than their price tag is where they're placed within the recording space. Even state-of-the-art setups can sound lame if the microphones are too close to or far away from the equipment.
Look for good music technology courses
Mixing is an area where practical experience and guidance from someone with industry experience can really pay dividends. Here at Pulse College we offer a number of music technology courses overseen by seasoned veterans of the industry. We place particular emphasis on equipping our students with practical skills that can be applied in a real studio environment, including:
Industry-standard software including Reason, Avid Pro Tools, Final Cut Pro and Logic
Mixing techniques for stereo and surround
Analogue recording and mixing techniques
We're situated in the legendary Windmill Lane Recording Studio, and our students have full access to all of the state-of-the-art technology being used in the industry right now. If you're interested in gaining practical instruction in a real studio environment, then why not get in touch with us about our music technology courses? Also, be sure to check out our upcoming open day!
[openday]
Follow Us