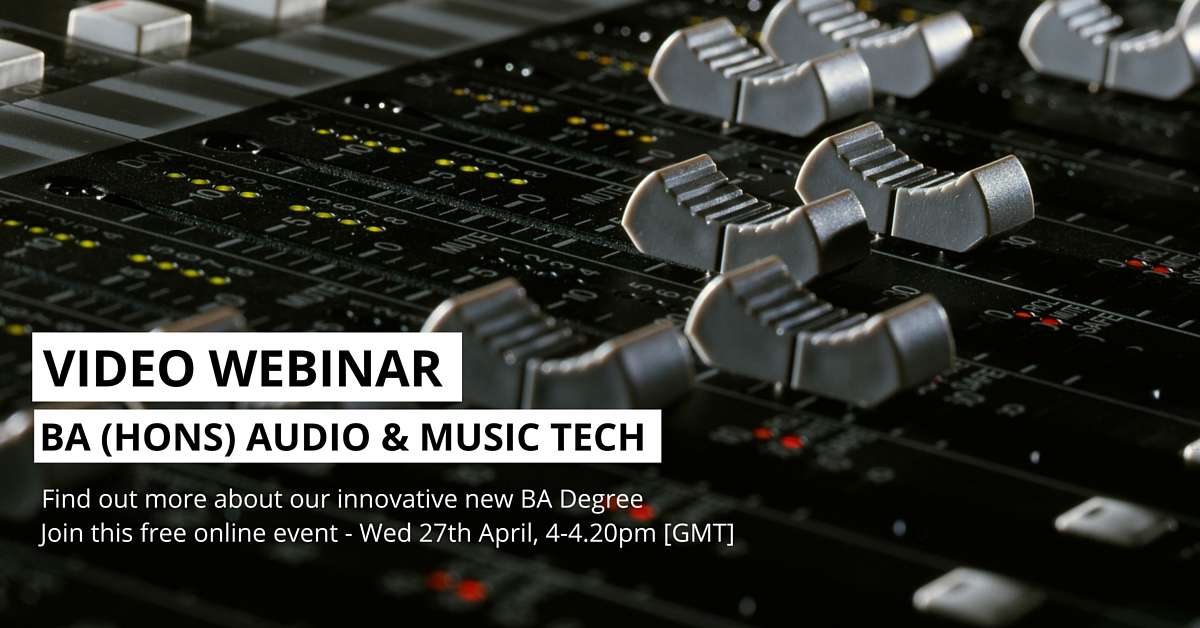 TUNE IN FOR ONLINE LAUNCH OF BRAND NEW MUSIC TECHNOLOGY DEGREE
When: 27th April 2016 / 4-4.20pm (GMT)
Who: Anyone interested in Audio College Courses
Where: Online
Register: Click here
Pulse College, who have partnered with Griffith College to deliver an innovative new BA (Hons) Degree in Audio & Music Technology, will host an Online Launch on Wednesday April 27th 4pm (GMT) direct from their historic Windmill Lane Recording Studios Campus.
This virtual event will provide you with an overview of Pulse College, give you an introduction to our brand new and innovative 3-Year BA (Hons) Audio & Music Technology Degree and also showcase our renowned BA (Hons) Music Production Degree. Both degree courses are collaborative courses between Pulse College and Griffith College.
Join our very special guests for the online event: Ger MCDONNELL [Visiting Course Tutor & renowned Producer/Engineer for artists such as U2, Manic Street Preachers and Kasabian] and Tony PERREY [Course Director], as they discuss what exactly makes the Music Production & Music Technology degree courses at Pulse College so special.
During the Online Video Course Launch, our guests will cover the following topics:
* Be the first to hear all about our innovate new Audio & Music Tech Degree
* Hear from renowned Audio Professionals discussing the industry
* Experience the facilities students get to study and work within
* Learn about course structures and admissions at Pulse College
* See inside our historic Windmill Lane Recording Studios Campus
Find out more and register for the online event by clicking here
[openday]
FOLLOW US