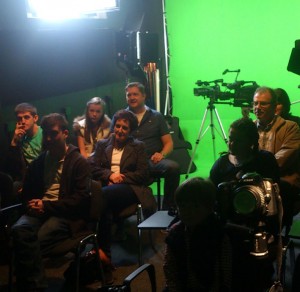 As the CAO submission date looms, Leaving Cert students across the country are starting to give serious thought to which college courses to apply to. While internet research and career guidance counsellors can help you narrow your search, at the end of the day you really can't make an informed decision without talking directly to the students and instructors involved. An open day is your chance to delve deeper, and in order to do so here are some tips for asking the right questions.
Do your research beforehand
In order to find out if a particular course is right for you, you need to have a good idea of its content. Have a look for any course materials available online, including:
Module overviews
Course Content
Student Testimonials
Also have a look at similar courses offered by other colleges to see how they stack up. And of course, don't be afraid to ask difficult questions on the day if something important seems to be missing. If the person doesn't have a good answer then that's an indication that the course may not be right for you.
Practice over theory
If you have a long-term goal in mind, find out if a given course can help you reach it. Good questions to focus on include:
Do they teach the skills that are in-demand in your chosen industry right now?
Does the college have links to industry?
Where have past students found themselves working?
Is there more of a focus on theory than practice?
When looking for a programme in any creative discipline – whether it's animation, film production or music – it's important to bear in mind that people in the industry are looking for graduates with a solid and demonstrable skill-set, so a practical focus is essential.
Any craic?
College is as much about personal as professional development, so it's important to find out what extra-curricular activities are on offer. Open days can be a great chance to have a chat with the staff and students and find out all about the social scene, to get a feel for the culture of the whole college and whether you'd be happy there
Get in touch afterwards
If you get talking to an instructor who really grabs your interest, see if you can get their contact details and follow up with an email. Most would be happy to speak to someone who displays an interest in their course, and it can be a good way to follow up with more in-depth questions that may not have occurred to you at the time. Given the amount of choice on offer to students, this has become increasingly common in recent years, and it often helps to establish a relationship with lecturers before a course even begins.
Ask away!
If you're considering studying music production, animation, film or game development, why not come down to Pulse College's upcoming open day to find out what our courses might have to offer you? You'll get a chance to talk to our instructors, many of whom have years of industry experience, and they'll be happy to offer you help and advice. Register your interest today to ensure you get a place!
[openday]
FOLLOW US