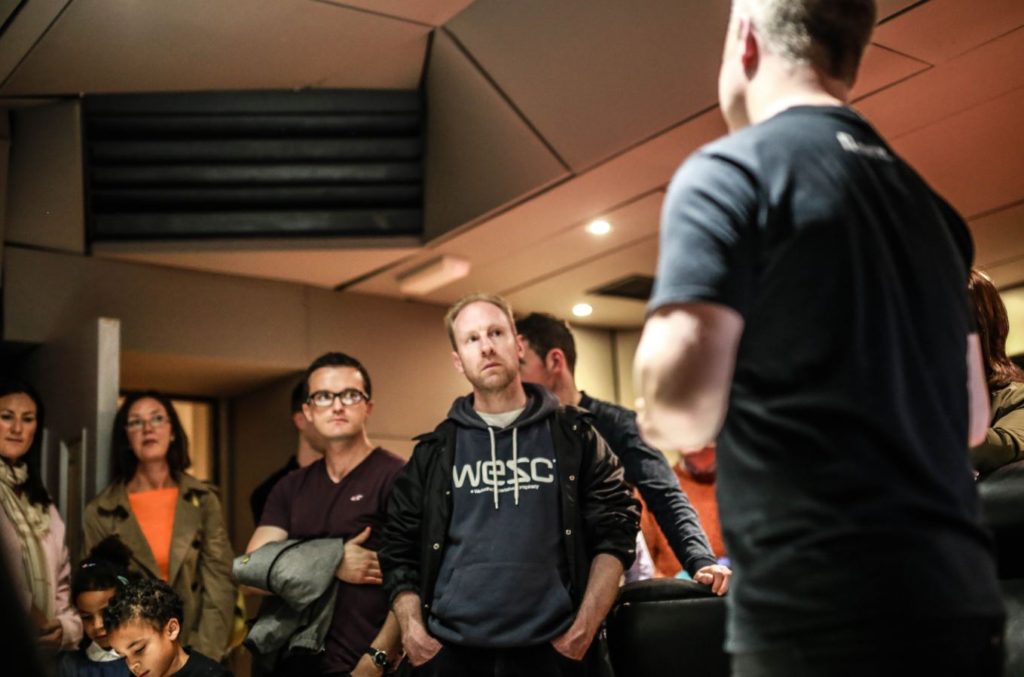 It's a big jump from second level to third level but by the time a student gets there, they are typically ready for the change. Alternatively you might be working already or simply at a loose end and looking for a new direction with your career? If any of these scenarios sound like where you are at; then get down to Pulse College for our Open Day this Saturday……….
It's a great opportunity to get a feel for the college and its 'vibe', and to get a good understanding of the core course options available – it'll help you get to grips with the different courses we run and to work out which one might suit you best.
But of course you might be going to other Open Days too so let's take a look at how to best prepare for these events and to really make the most of your time.
Research the college ahead of the open day
Research is fundamental ahead of any Open Day. Before coming along this Saturday, for example,  think about what you would like to study. Maybe it is Animation? Or perhaps Game Development and concept art course?
We specialise in creative media education and we offer an exciting, dynamic set of courses so it's well worth taking the time to study the different courses available to you and really think through which ones might be a good fit for you, given your interests and skills.
As part of this preliminary research, it's a good idea to have a list of questions ready to go. Whether that's old-fashioned pen and paper or a list saved on an app or your iphone notepad, it's important to have a checklist of questions and to be clear in your own head about what you want to learn over the course of the day and what you'd like to get out of it.
Know yourself first- pre and post Open Day
If you're not sure where your skillsets lie, it can be well worth doing a psychometric assessment which measures interests, skills, aptitudes, values and personality traits. Knowing yourself and what you naturally gravitate towards, is the one of the best things you can do to help identify suitable career paths and the right education that you need to go down that path. Your career is a vital part of your life so its well worth investing in getting it right early on – or even later on! You'll be doing it for a long time so even if you're coming late to the right choices; better to get there in the end!
One important aspect of this decision-making process is to think about what you would like for yourself as opposed to what others may want for you. Often there may be social pressure, especially for younger people, to choose what other people think is the perfect course for the rest of their life. But unlike secondary school, there is more autonomy in the college student's studying and learning process. So there is more responsibility on you to stay on top of things. That's a lot easier when you enjoy the subject you are studying.
Either way, just remember that do you have options, and no course is a life sentence – it should be enjoyable!
Think about the Logistics
It's important to think about the when, the where and the how. This is especially true for anyone travelling further afield to get to the event. Maybe it is already organised, and you are travelling as part of a group from your school. If you are doing the organising, it's important to give yourself lots of time. As Pulse College has different locations in Dublin, you may have to consider public transport and the best way to travel. (Pulse College is quite accessible; each one is within walking distance of  Dart or Luas stops). As Pulse College open days typically last from 70 – 90 minutes, it's a good idea  to arrive on site at least 10 minutes before the beginning of the open day.
Do you have to Register?
Not all colleges require you to pre-register but many do insist on this, so that they can give students a good experience and time to ask questions etc. For Pulse College Open Days, you will need to Register.  This also helps you to get clued in on locations for different campuses that you'll need to visit depending on your area of interest.
Overall, if you are considering Pulse College or any other college, it is well worth going to the relevant Open Day. The opportunity to discover more about your possible future course and campus is a worthwhile trip. But do take time to do your research on the course and the College before you turn up! And most importantly, study yourself and your own interests – this is the guiding light in terms of choosing the right course.
Looking forward to meeting you soon!
[openday]