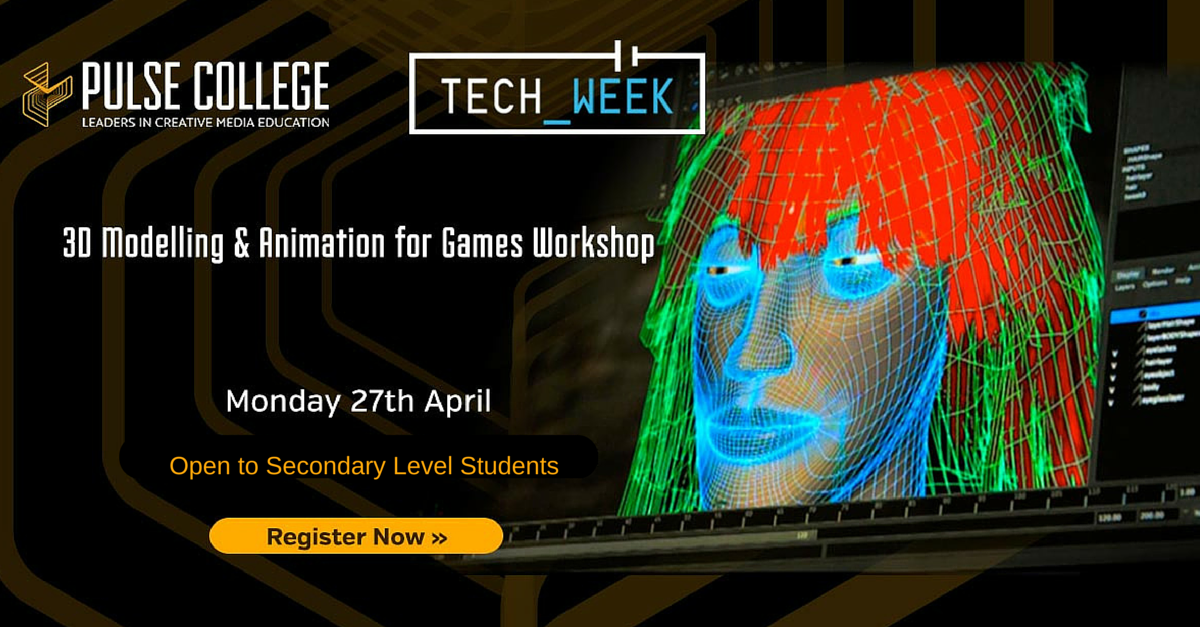 3D Modelling & Animation for Games Workshop
Did you love Despicable Me 2? Epic? Frozen? These entertainment favorites are all products of 3D modeling and animation.
Join Pulse College, in association with TechWeek Ireland, for a short but in-depth 3 hour introduction to the world of 3D modelling and animation for games, taking place at Ireland's leading college for creative media, Pulse College. Get a glimpse at the processes industry artists use to create the films and games you love dearly, and work with state of the art software to make your very own model. Add a little animation and watch your model come to life! Basil Lim, the tutor, is an industry professional working with bitSmith Games on their current release, FranknJohn, and is a lecturer at Pulse College.
This event is only open to secondary school students that have a genuine interest in games design and development.
The event takes place at Pulse College Games Campus:
The Market Studios, Corner of Halston St. & Mary's Lane, Dublin 7.
There are two workshops, with 16 spaces available to each. Student can only attend one of the workshops.
Workshop 1: 10am – 1pm
Workshop 2: 2pm – 5pm
Register using the button below or contact Pulse College if you have any queries.



Discover more about the range of Games Design and Development courses on offer at Pulse College Dublin & Galway Campuses or come along to our next Open Day.
[openday]
Follow Us