First of all we want to ask you a few questions, have you ever played a computer game? Watched a film? Or watched T.V.? If you have answered yes to any of the above questions then you have probably already sampled some of the work of the industry professionals that are delivering our new MA in Scoring for Film and Visual Media.
The Course which is due to be launched in September 2014 is going to give students the opportunity to work with a first class team of media experts, who between, them have decades of experience in composing, producing and performing music across a wide range of visual platforms.
The course itself is going to be directed by the world famous Irish composer and conductor Derek Gleeson who has worked with many of the leading orchestras and musicians throughout the world, and he is also currently the Musical Director of the Dublin Philharmonic Orchestra.  This video shows Derek conducting the DPO at a concert in the United States:
You can learn about the course and hear what Derek has to say about it in more detail here
The Teachers
Gary Schyman has composed computer game scores for world famous video game franchises including BioShock. And he was recently nominated by the Academy of Interactive Sciences for his original compositions used within the BioShock game.  The course is going to include a dedicated module on music composition for video games and reflects the diversity of modern musical methodologies.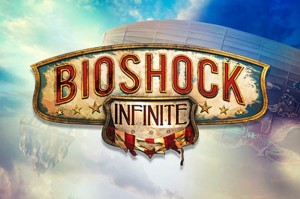 Conrad Pope the famous film composer and orchestrator will also be involved with this course. Just some of Conrad's film credits include, Harry Potter, Jurassic Park, The Matrix and Star Wars. With extensive industry experience and knowledge of working on some of the most famous film productions, the insights that someone with Conrad's background can provide to students will prove an invaluable resource to them in as they seek to gain a more in-depth understanding of working within this environment.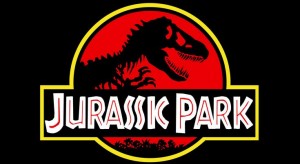 Linda Buckley who is going to supervise the major project aspect of the MA program holds a Ph.D. in composition from Trinity College Dublin (TCD) where she also teaches.  She has taught composition to students at universities around the world and has had her work performed by some of the most famous orchestras in the world such as the Dresden Sinfoniker Orchestra and the BBC Symphony Orchestra. Linda has extensive experience in the composition of music and also has a special interest in the interaction of music and electronics. Linda is also currently RTE's Lyric FM composer in residence and is a great position to advise and guide students throughout their time on this course.
Key Learning Outcomes for Students
At Pulse College we are very excited about the upcoming launch of this new course. We believe that it will offer students a unique opportunity to learn from the very best industry professionals within the state of the art facilities that we have developed at Windmill lane. Working in partnership with some of the world's leading universities such as UCLA and TCD we are confident that this course will provide it's participants with every skill set that they will need to flourish in this ever expanding sector of the music industry.
The opportunities that exist to work within visual arts as composer are only going to increase as the pace of technological change continues to advance. Regardless of the area of visual composition that you want to work in, completing this MA at Pulse College will get you off to a great start.
For more details on how to apply please contact us in Dublin today, and we look forward to discussing this opportunity with you in more detail.
[openday]
Follow Us