After only 8 months on the 1 Year Scoring for Film and Visual Media masters program here at Pulse College, Irish composer Stefan French has been accepted on to the prestigious ASCAP Film Scoring workshop in LA (July – August 2015). Stefan has been chosen as one of 12 composers, from over 300 submissions worldwide. The workshop is regarded as one of the top training opportunities in the world for emerging composers for film, and its list of alumni includes many of the top names currently working within the industry.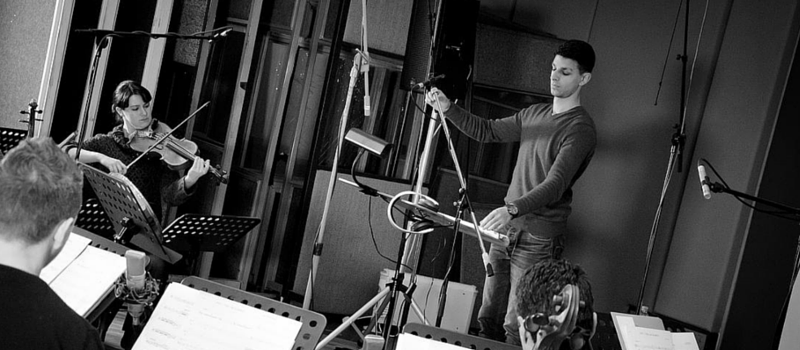 Stefan: "The ASCAP Film Scoring Workshop has been a major goal of mine since I first started out on this career path 5 years ago, and I am so happy to have finally been offered a place. The thought of recording my music with the Hollywood Studio Symphony on the Newman Scoring Stage at 20th Century Fox is mind blowing, and I am extremely excited and grateful for the opportunity."
_____________________________
Stefan holds a BMus Honours in Composition from the Dublin Institute of Technology Conservatory of Music in Dublin, Ireland and is currently acquiring his MA in Scoring for Film & Visual Media here at Pulse College, based in Windmill Lane Recording Studios, where he was selected as the Conrad Pope Scholarship 2014 recipient.
His recent work includes the much talked about fact-based political drama 'The Guarantee', (which we spoke to him here about) as well as IFTA Nominated 'An Ode To Love', on which he recorded the score with the RTÉ Concert Orchestra. Also recently completed is the score for 'The Great Wide Open', directed by Ciarán Dooley, which will receive its premiere at this year's Galway Film Fleadh. He is currently scoring 'I Live For You', produced by Los Angeles based production company Sobini Films. 'I Live For You' is expected for release later this year.
Find out more about Stefan on his official website
_____________________________
Check out the YouTube video below about the ASCAP Workshop:
Find out more about our 1-Year Film Scoring Masters program by clicking here
[openday]
Follow Us