Windmill Lane & Pulse College Open their Doors for Culture Night #LoveCulture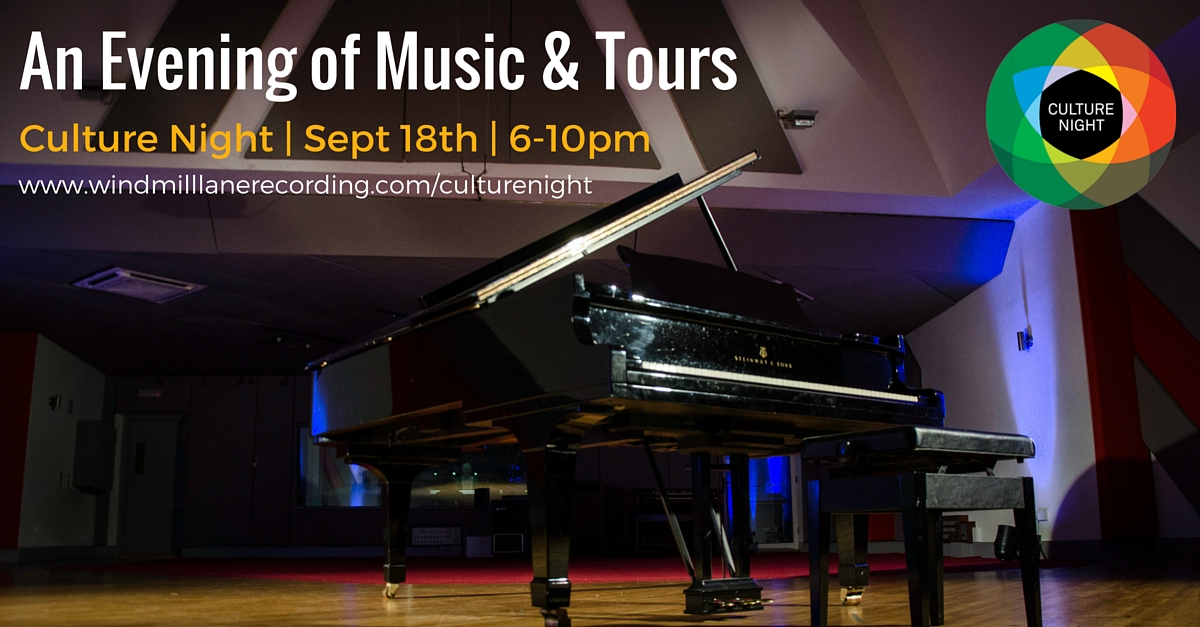 Join us on Friday 18th September for Culture Night 2015 as Windmill Lane Recording Studios and Pulse College open their doors and welcome people inside the hallowed musical walls of Windmill Lane for one night only!
Synonymous with U2, the world famous Windmill Lane Recording Studio has been a constant and important fixture in the development of music in Ireland, and has hosted artists such as The Rolling Stones, AC/DC, Spice Girls and, more recently, Lady GaGa, Ed Sheeran, Ellie Goulding, Hozier and Kodaline.
On top of offering an inside look into the studios that have been home to some of the world's biggest recording artists, Windmill Lane Recording Studios will also be putting 3 intimate live shows at 7-7.20pm / 8-8.20pm / 9-9.20pm. Experience the sound of one of the most famous recording rooms in the world in all it's full glory! Come ahead of each show to tour the studios and hear from our very own producers and engineers.
Open from 6pm until 10pm Friday September 18th.
There is no pre-registration or tickets required for the tours or the performances.
Pulse College will also be showcasing student work and letting people get hands on with our creative media programs on the evening!
More Info available by clicking here
Make sure to follow Windmill Lane Recording on Facebook, Twitter and Instagram to keep up to date with everything happening in the studio in the run up to the event!
[openday]
FOLLOW US