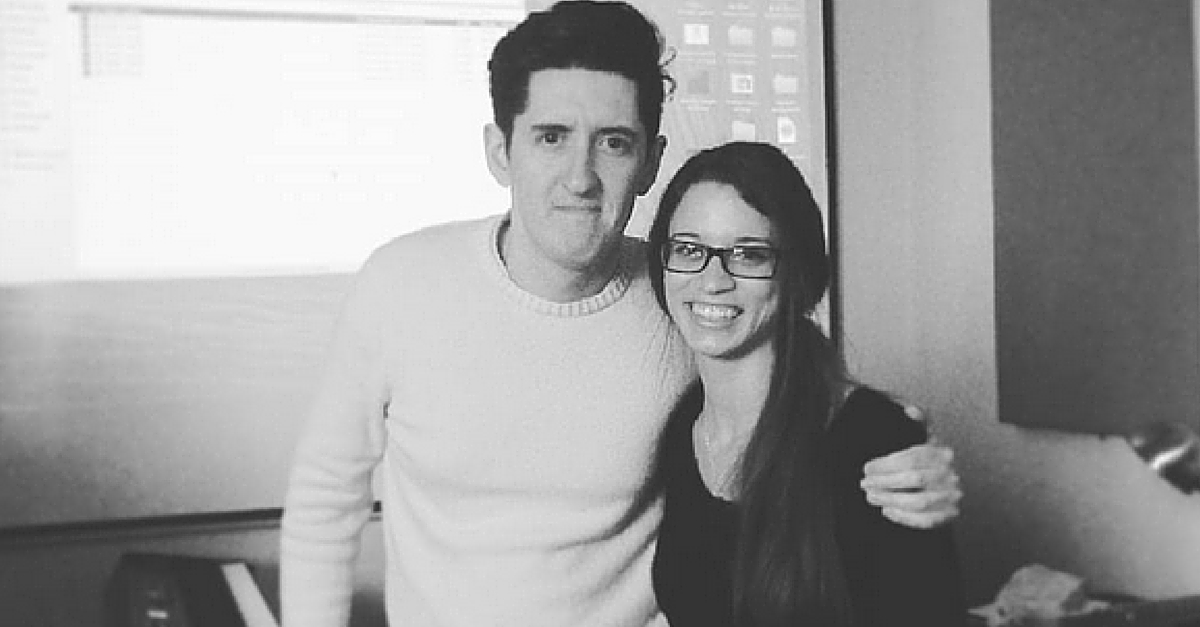 Over the first week of October 2015, the MA Scoring for Film & Visual Media students have had the pleasure of welcoming world-class orchestrator, Tommy Laurence, into our classroom. Tommy has a world of experience behind him; working as orchestrator for a wide array of films including The Avengers, How to Train Your Dragon 2 and the new release feature film, Pan. He also has arranged various songs for artists and music libraries as well as releasing his new album titled, I'm In Love Again. I was especially excited, as Pulse College has given me the opportunity to meet my favourite orchestrator whom I am extremely influenced by.
Tommy set us tasks of arranging songs and orchestrating mock-ups from MIDI references. We looked at everyone's works during class, learning from each other's own interpretations. Tommy advised and guided us, occasionally referring to his film orchestrations, which created a buzz through class. Looking at film cues and sketches was a fantastic learning tool as we could see and hear what the orchestration was doing. We listened to the various sections: strings first, followed by woodwinds and brass, then finally percussion. It was great to have a peek at what goes on behind the scenes: to see how Tommy and his colleagues have orchestrated a single film cue, sometimes collaborating with up to six orchestrators at a time!
We focused a lot of time on how we can use harmony effectively to create more colourful combinations within our music. I think we can all agree we were in complete awe at how great Tommy could hear these combinations, even in those less-than-appealing Sibelius MIDI sounds! We looked over different instrument combinations and how to achieve different sounds in various styles. My favourite was the effective, lush string sound as heard in Tommy's new album.
On Wednesday and Thursday we had one-on-one tutorials with Tommy. This was our opportunity to showcase some of his pieces, analyse his works or ask him anything related to his music. Most of us showed him our pieces we'd previously scored and I took the opportunity to ask him further about harmony. It was a very relaxed environment where Tommy was open to answer any questions we had. The class feels that this is one of the best ways to learn as he provided feedback appropriate to our own works/questions we had.
Overall, we enjoyed having Tommy as our tutor for the week and agree it has been a productive week of film scoring and orchestration analysis.
———————————————–
Blog Post written by Samantha van der Sluis
———————————————–
Check out some of Samantha's personal music by visiting her Soundcloud page here.
Find out more about our 1-Year Film Scoring Masters program by clicking here
[openday]
FOLLOW US