ALUMNUS INTERVIEWS
Name: Colin McKenna
Course: Audio & Music Technology 2 Year Diploma
Year of Graduation: 2014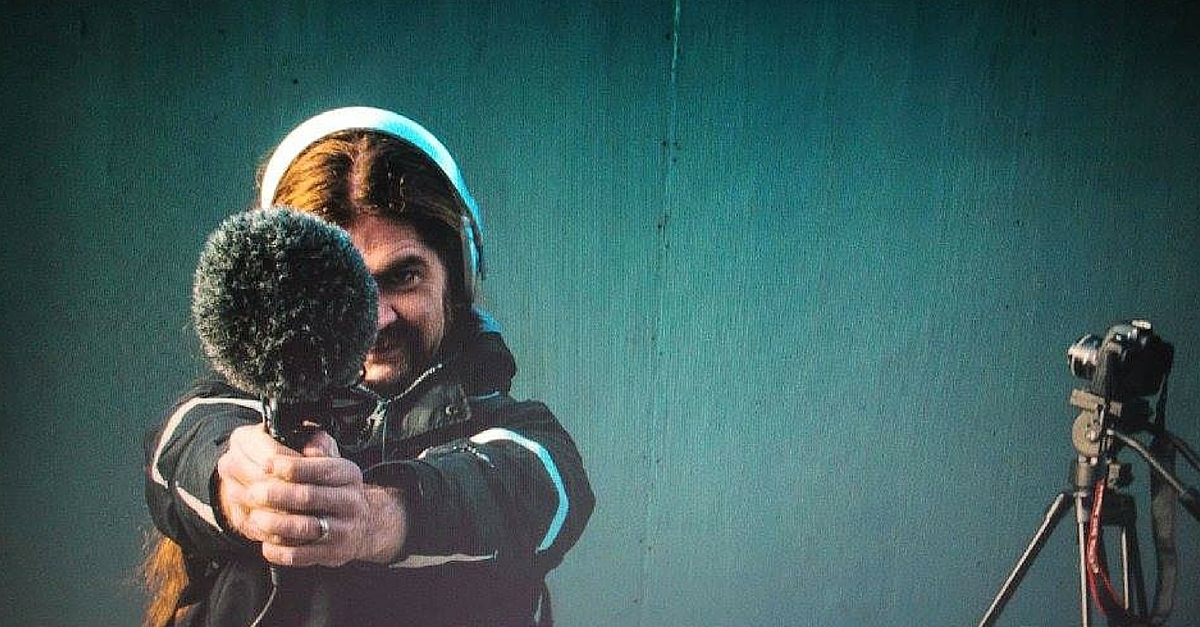 (photo by Gaelle Jenkinson)
My name is Colin McKenna. I graduated from the Diploma in Audio Engineering and Music Technology course in 2014. I now specialise in freelance location sound recording as well as post production sound for film and TV.
Did you always want to work in the music industry?
I was always interested in playing and recording music. I got my first bass guitar in 1997 and began recording myself using a PC and minidisc recorder in 2000 and have been hooked ever since. While it was my hobby for years, it never struck me that I could work in the audio industry professionally.
What was your background before studying at Pulse College?
I originally studied electronics and computer engineering in DIT Kevin Street and got my degree in commercial software development in WIT. I worked in various jobs over the years but always played and recorded music as a hobby.
Why did you choose to study at Pulse College?
That's simple: my wife wanted me out of the house! But seriously, I had been to open days in a few of the colleges in Dublin and Pulse had the most impressive equipment and client list. I did the 6 Week Intro to Audio and Music Technology course and it really came across that the lecturers clearly knew what they were talking about. Not only that, but they would suggest trying different techniques and were full of tips and tricks. I learned so much about audio and music production in those few weeks that there was no doubt in my mind that it was the place to go.
How did Pulse College prepare you for your career?
It prepared me in lots of ways. The tutors & lecturers expect an extremely high standard, not only in terms of academic things like assignments and exams but also in how to behave when working in a professional environment. This stood me in good stead when I started working on film sets and dealing with clients on my own. I also received opportunities and made contacts that helped get my career started.
What is a normal day like in your line of work?
It depends, if I'm doing post production then I can work from my studio at home. I'll take my kids to school and start working on my current project until lunchtime, when I go to collect them. I then continue working through the afternoon into the evening, with occasional breaks for playtime! After their bedtime, I will continue to work until I get the side-eye from my wife to come in and spend some "quality time" with her!!
If I'm on set then I'm up and out the door super early. I meet the crew at the location and spend my day trying to get the best sound possible while swinging boom and/or recording. It can be very tiring but also very rewarding.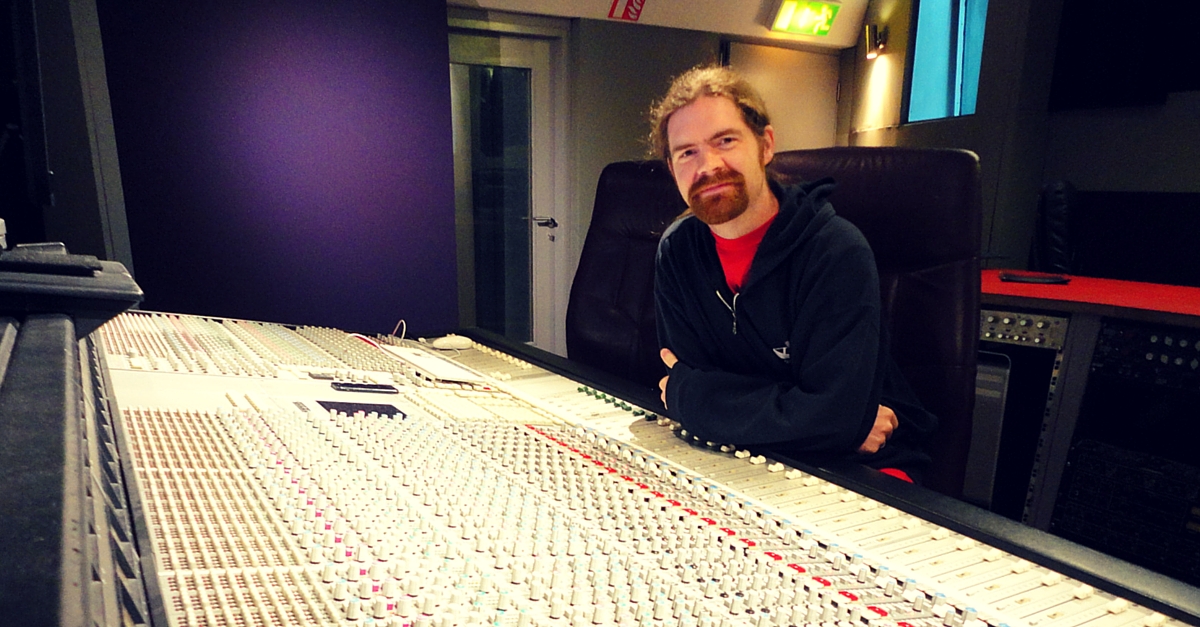 What are the most challenging aspects of your job?
Getting good sound on location can be very difficult as you're always dealing with a hostile environment: things like generators, air conditioning, airplanes, wind noise and birds can be very difficult to deal with, and this needs to be explained to a director in order for them to understand the challenges involved.
Likewise with post production. The most difficult thing here is reminding a director on independent productions not to make any further edits once I have begun working on the film! After that, making the best of the often compromised location sound can sometimes be tricky but it's always different and never boring.
All in all, the most challenging aspect is probably managing people's expectations and making them understand the importance of good sound for their film.
What would you say are the top requirements for someone entering the industry?
Hard work and a willingness to never stop learning. Creative jobs are in extremely high demand and you need to be able to produce consistently high-quality material on time to keep getting more work. If you can't deliver on time your reputation will suffer and your clients will look elsewhere (it's a small industry in Ireland and word-of-mouth means everything). Equipment, software and techniques are always changing and evolving so you need to keep on top of any changes that might affect you. You also need to know your equipment and software inside out. On the technical side, a good knowledge of electronics is always useful.
What are the major changes you see happening in the industry in the future?
There are some very interesting changes happening at the minute in terms of new equipment and software updates, and the so-called prosumer market is showing no signs of slowing down. But what's more exciting than all that is the number of new studios and large productions starting up at the minute. Ireland has become quite a desirable location in which to film in the last few years and that has a nice trickle down effect to smaller independent film makers. As long as Ireland can keep providing relevant locations and skilled crews then we should hopefully be OK for the time being!
What's next for Colin?!
I just finished location sound on a Bollywood feature and a few corporate jobs. I'm on another corporate shoot tomorrow and them I have a post job starting next week. I also hope to begin doing post sound on a feature towards the end of 2015 / early 2016. Freelance work can be a bit scary sometimes when a job finishes but so far the phone has kept ringing. I still manage to record some of my own stuff during my downtime but I don't get to do too much anymore, which I suppose is a good thing! Longer term, I will keep building on my reputation and who knows what that will bring?
Find out more about our Audio & Music Technology programs
Check out more from our ongoing Alumnus Interview series!
Click Here to find out about our next upcoming Open Event to visit the campus and tour the studios.
[openday]
FOLLOW US