ALUMNUS INTERVIEWS
Name: Gary White
Course: Music & Audio Technology Diploma
Year of Graduation: 2012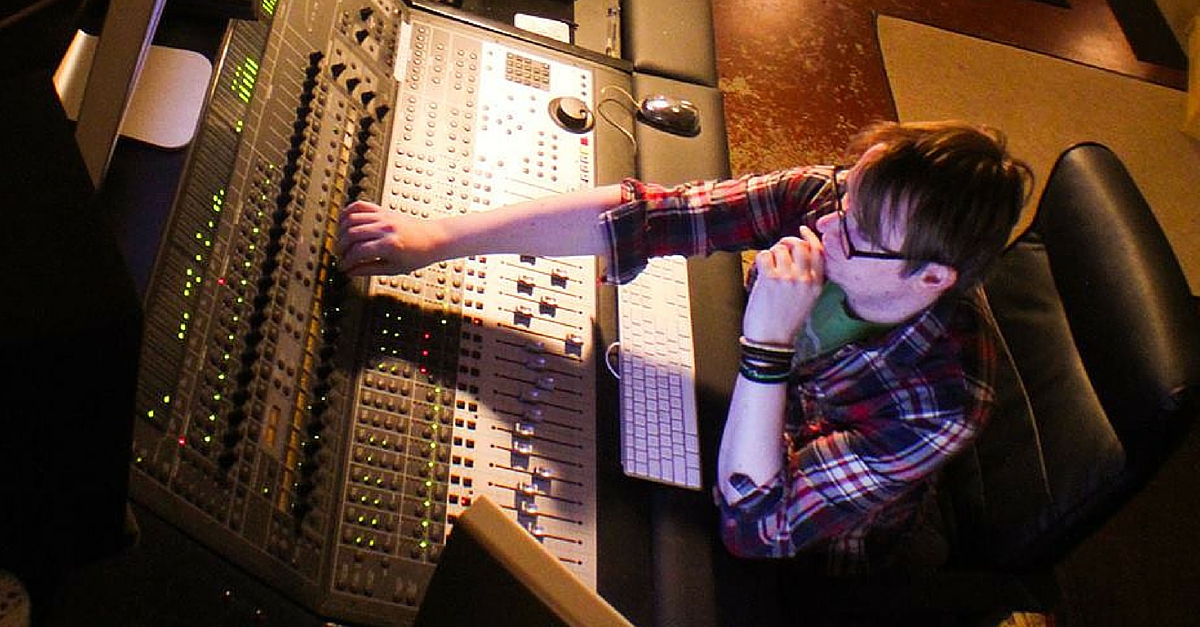 My name is Gary White. I graduated from the Diploma in Audio and Music Technology course in 2012. Now I am working as a freelance studio engineer / Producer and professional musician.
Did you always want to work in the audio industry??
I have loved music since I was about 4 years old and always harboured an interest in being "behind the scenes" with music for sure, but until I was about 18 I'd never considered it a career path. Early mornings, late nights, long tours away from home, hours editing songs, a different workplace day after day it all seemed too messy.
Weighing up the options though between a steady job I have no interest in or a life pursuing something I love…I finally saw sense!
What was the last project you worked on?
I just finished a singer songwriter Folk style E.P. and a Barbershop quartet album a few weeks back which were a couple of months work on and off. I have a few sessions lined up now to complete an album with a group of country musicians (who are currently away in Nashville gigging), then I'll be working with an acapella group and I hope to be starting some work on a few tracks with an Irish rap artist who currently lives in London.
What was your background before studying at Pulse College?
Before studying at Pulse I had finished school and done a FETAC plc course in music performance and technology purely because I had no idea what else to do, and I liked playing the guitar!
I had a copy of Audacity and a €5 PC mic I used to make home demos and I'd happily spend hours trying to make things sound one way or another with that. I went on a training course in PC maintenance and then decided if I was going to spend my day sitting in front of a computer, I was going to do it making records!
Why did you choose to study at Pulse College?
I had gone to a few open days in other colleges around the city and never really felt compelled to apply for any courses.
I then headed for a Pulse open day and I immediately realised I felt very comfortable being there. Hearing the staff talk about the course and then seeing the studio facilities for myself I just knew straight away that if I was going to pursue this career path then Pulse was the place I'd feel most comfortable in pursuing best education I could!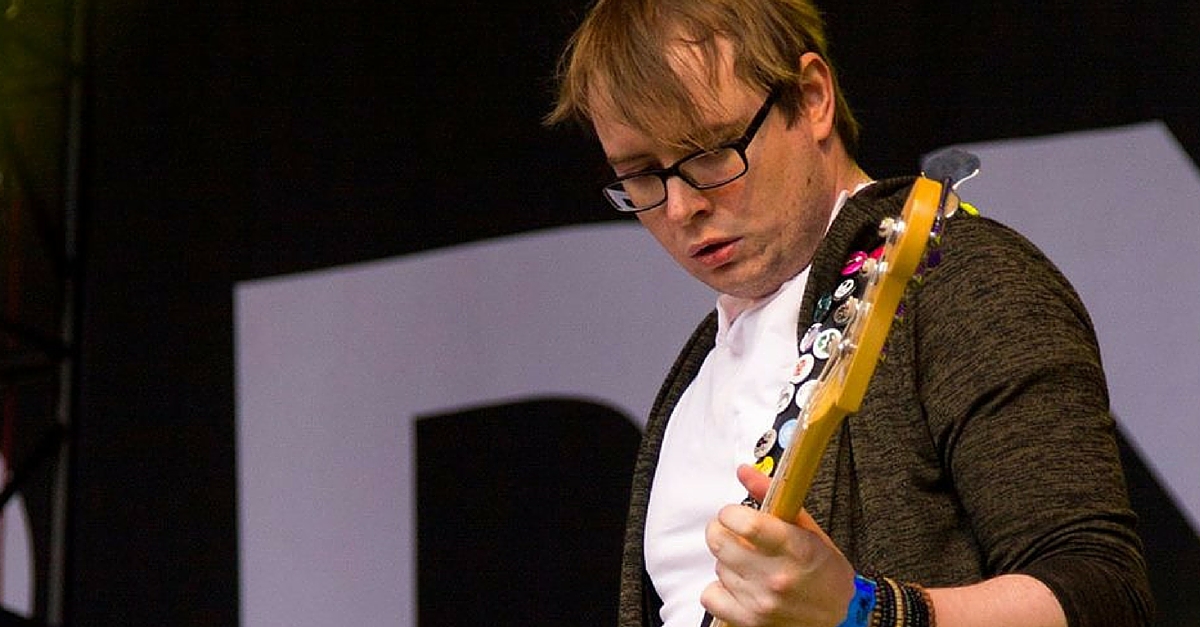 What are the most challenging aspects of your job?
One of the most challenging aspects has to be the way lots of projects can sometimes all come in at the one time!
At the moment I work in my own studio "Lamplight Studio" that I co-run with my fellow Pulse alumni Stephen Dunne, I'm a professional Bass player for my best friend Bry, I work on Podcasts for the Irish Times and I'm a part time freelance lecturer for Pulse College!
A couple of months ago I was working on an E.P. and an Album simultaneously with 2 different artists in the studio and doing the podcasts a few times a week. In between this I was also playing playing with Bry on the Main Stage at Summer in The City in London, supporting Twenty One Pilots and All Time Low at Belsonic in Belfast and then playing the Main stage at Electric Picnic alongside Sam Smith, George Ezra and Blur! I was certainly kept busy during the summer!
But for every period of intense work and no rest there inevitably comes a time when projects come to an end and you're left waiting for the next to start. It comes and goes in cycles and when I'm busy it's fantastic because I do love my job, but the downtime can be very tough!
How did Pulse College prepare you for your professional career?
Pulse prepared me in a number of ways, first off by offering a course staffed by highly skilled industry professionals and allowing me over 100+ hours of studio time during the course of one academic year in which I could actually work in THREE real, top class recording studios! Learning by doing, this was invaluable to me!
I have found that the skillsets and mentalities that I learned and developed in Pulse have stood to me no matter which line of work I'm doing on any given day. Whether I'm engineering or just working with someone in the music industry there are a number of transferable skills I believe I acquired from my time in Pulse.
In addition, the staff here are not just Lecturers there to hand you out information on stone tablets, which ye must obey. When you're in college here, you're networking and developing relationships with people established in the industry. I consider all the staff at Pulse colleagues and friends not just because they trained me! Since leaving the course they have continued to help me as a colleague, and to me that's the only way to survive in this industry – by arming yourself with a phonebook full of pro's that you'd be as happy working for / with as you would just having a pint to catch up with.
What would you say are the top requirements for someone entering the industry?
They must be open-minded. You need to be able to work on various types of projects and you should be willing to give most things a try. If you set your sights on one-thing chances are you'll be very quickly looking for a switch in career due to lack of work!
You must also have a good attitude! I would not have anyone work with me if they were a pain in the neck to work with!! I always try to be accommodating, pleasant and friendly with clients and colleagues and I think everyone should expect to work with nice people, especially when the hours are long!
What's next for Gary?!
Well I have a couple of projects in the pipeline as I mentioned which will hopefully be up and running by Christmas along with any other odds and ends that pop up between now and then.
In 2016 I'll be back in Pulse doing some classes in audio with Games students which I'm very much looking forward too!
The big one then is Bry, who will be launching his debut album next year which is going to need a whole lot of touring…the world!!
Find out more about our Music & Audio Technology program or Contact Us to discuss any of our other courses in more detail!
Click Here to find out about our next upcoming Open Event to visit the campus and tour the studios!
[openday]
FOLLOW US