ALUMNUS INTERVIEWS
Name: Paddy Crosse
Course: BA (Hons) in Music Production
Year of Graduation: 2015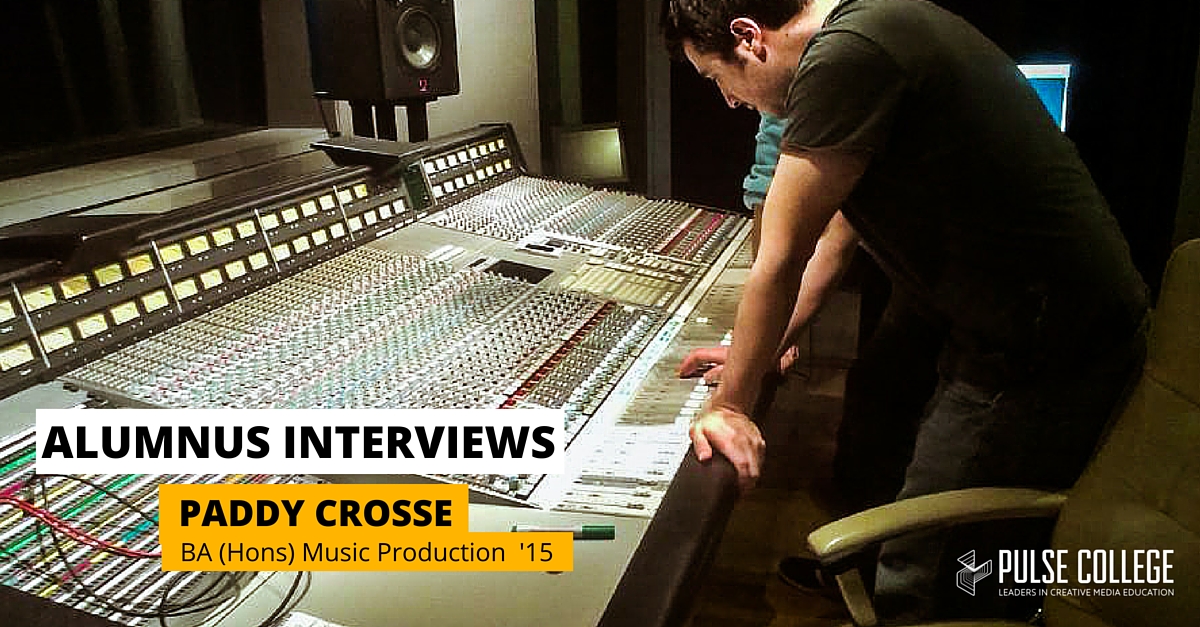 For the latest in our Alumnus Interview Series, we speak with Paddy Crosse, graduate of the BA (Hons) in Music Production Degree. Paddy Crosse is a sound engineer for both live and studio settings, audio mixer and editor, music producer and owner of Alice Audio recording studios.
Did you always want to work in the music production industry?
Honestly, I never knew it could have been possible until a few years ago. To me, music producers all seemed to be creative geniuses, whose roles were tough to define across genres, but I was always aware of them when listening to certain albums while growing up, and some of the legendary myths and stories they seemed to have from working with artists in the studio.
I did however always know that music was going to be a part of my life from a young age, when I first got my guitar lessons, almost 20 years ago now. I used to get frustrated as I lived far from my musician friends which meant rehearsing with a band was difficult to arrange, so I began trying to learn how to record myself playing guitar with the sole purpose of building up layers to play over and work from.
I never really stopped being astounded by how my favourite artists could write and create the music they made, and recording my own music gave me an even larger appreciation for their talents. When I found out I could learn how to record and produce for artists a few years ago by studying, I jumped at the chance and signed up for college to learn how I could become a producer and engineer.
What was your background before studying at Pulse College?
Before going to college, I working in a bank for years, which drove me back to my guitar and home recording, my ultimate goal at the time was to record and mix something worthy of showing to my close friends, it was an excellent way to make a creative outlet when home after working all day in an office environment. After some research, I eventually left the bank and went straight in to a Higher National Diploma in Music Production in the Dun Laoghaire College (now DFEI), where I spent two years getting the basics and building on what I had learned recording at home.
Why did you choose to study at Pulse College?
Myself and another student from my class in Dun Laoghaire, both realised that we had a large thirst for knowledge in this type of work and in various aspects of the industry. With Pulse College offering such a diverse range of courses and opportunities to learn from already successful people in the music industry, along with the incredible equipment and studios at their disposal, it was a natural choice for us both. After researching a bit on the college and having a lengthy interview with Tony Perrey, I was completely sold on Pulse College being the best place for me to learn all of the different skills I needed, to the standard I wished to achieve.

Score composed/engineered/mixed by Paddy Crosse for Final Year Project
What did you enjoy most about your time at Pulse College?
Pulse College allowed me to have a literally limitless learning experience. The standard set, both by the students and the lecturers is high, but never unachievable, and everyone I met all went above and beyond on numerous occasions with their projects and recordings. The atmosphere has a slightly competitive edge to it, but equally has an open and helpful one. If you're in the Windmill Lane Recording Studio Campus building, and you have the passion that so many people in there share for what they do, it's impossible not to get caught up in it and the time there always seemed to go quicker than I would have liked.
I even ventured far outside the realms of things I had tried before, with writing a full music score to a film for my thesis for piano and string quartet, (that was even played live to an audience in studio 1), along with taking on much larger recording set-ups for live tracking of bands on more than a few occasions. Those experiences still spring to mind whenever I'm working since then. I left the college with a FAR better knowledge of sound engineering, music theory, acoustics, studio set-up, audio mixing and of course, music production.

Song engineered by Paddy Crosse for singer/songwriter Conor J Ryan
You recently launched your own recording studio, can you tell us about this?
I was approached by someone I knew who was working for a Youth Music and Arts Facility called The Grainstore, in Cabinteely, earlier this year. They asked me to help in setting up and renovating the recording space in the building, which was getting little-to-no use and they wanted to see what was possible to do with it.
The studio was in pretty rough shape and hadn't been built with any isolation or acoustics in mind. I gave them ideas on what I would do and what would be involved in improving the room in every aspect. We came to an agreement, and along with funding, I was able to use the fantastic X3 Acoustics (set up by former Pulse College Music Production student Karl Gibbons) to create a building schedule for better isolation and a plan for acoustic treatment. I'm now working with The Grainstore as their in house engineer for live events and the studio, which is a fantastic opportunity as I get to work with some incredibly talented young musicians for them, along with my own clients that i've been building up over the last few years.
It's a great sounding live room, and has a lot going for it, with an isolated control room, a decent microphone collection, and a 16 channel x32 at the heart of it all, with some nice outboard gear on the way.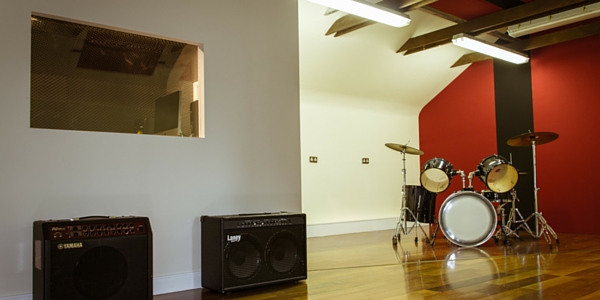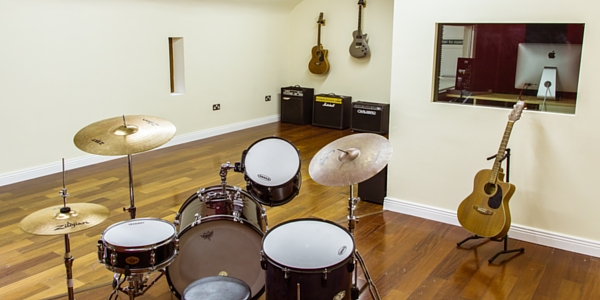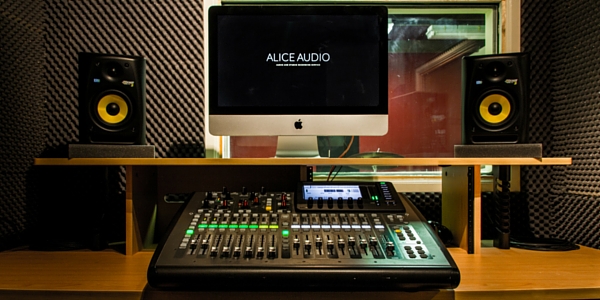 What made you want to go straight into running your own studio fresh out of college?
I think it's a lot of people's dream to open their own studio, especially just after finishing college at a place like Pulse. If I hadn't the support of everyone, I might have put off the idea for a good while. Starting any business is expensive, requires a lot of work and comes along with any number of risks, it was a bit of a perfect storm for me, as I was looking to start a business for myself and the work I was already doing, and the studio opportunity just came at the right time.
The Grainstore also hired me for a number of jobs throughout the studio build, including a battle of the bands competition with the winners playing at Longitude this year and also some location recordings around the area, so that also helped a lot with showing me I had made the right decision setting up the studio.
What is it about producing that you like most?
I enjoy the moments when things start to come together, especially during brainstorming sessions with the artists. I grew up listening to a pretty eclectic mix of music and have been exposed to some of the more obscure Irish music that stays under the radar most of the time. I've been told I have some pretty left field ideas by artists, some they like, some they don't, but the freedom of that process is about opening up a dialogue about things, and it always eventually gets to where it needs to be.
So really I think I enjoy the challenged thinking of it all, where you have two or more people in a room, all with different ideas and looking to you for an overall vision and suggestions.
What kind of things did you learn at Pulse College that prepared you for building the studio?
There was an entire module devoted to studio design in our course, which gave us information about acoustics and the correct way to measure a room for frequency response/reverberation time, what to look out for when designing a room to be acoustically sound, absorption and diffusion and the best approach on where to use both.
I also learned about writing a business plan in the business module in our course, which focused on business practices within our line of work, and helped to give me a general idea of what was necessary before setting up my own business and the relevant steps involved, most importantly about the potential risks and how best to plan ahead.
What are the most challenging aspects of building your own studio?
Trying to balance the cost vs reward with the budget I had to use! I wasn't used to having to make decisions on designs and materials far in advance which would impact so heavily on the finished room. It was a bit crazy at times, but I got lucky and made the right choices, and am left with a room i'm happy with now.
Would you recommend Pulse College to students looking to get into Music Production industry?
I'd more than recommend it. If you are looking for a place to go, where you can really learn absolutely everything you need to, to get a start in whichever line of audio or visual work you'd like to do, Pulse College is by far the best location. You'll learn a huge amount just from being surrounded by the people who are working and studying there, and as mentioned before, you can have limitless learning in any subject they provide.
What's next for Paddy?!
I'm expecting at least four Grammy nominations by 2020…Ah no, I'm going to get working on building the Alice Audio brand for now and continue to work and learn in the different audio services the business provides.
Find out more about Paddy by visiting the website for Alice Audio here.
MUSIC PRODUCTION COURSES AT PULSE COLLEGE
Find out more about our Music Production Degree and Certificate programmes or Contact Us to discuss any of our other courses in more detail!
Click Here to find out about our next upcoming Open Event to visit the campus and tour the studios!
[openday]
FOLLOW US