ALUMNUS INTERVIEWS
Name: Samantha van der Sluis
Course: MA in Scoring for Film & Visual Media
Year of Graduation: 2016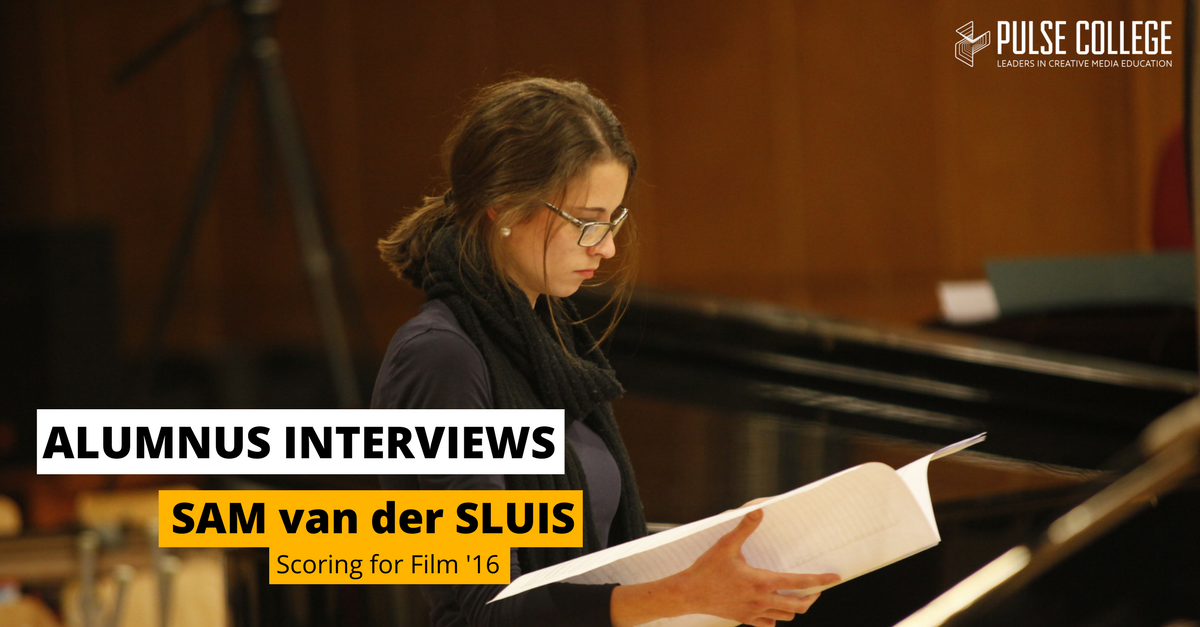 For the latest in our Alumnus Interview Series, we speak with Samantha van der Sluis, who graduated from Pulse College with a Master's degree in Scoring for Film & Visual Media and is now living and working in LA as a film composer, music editor and music copyist.
Did you always want to work in the film scoring industry?
When I graduated high school, I decided I really loved to play with emotions in film and understood that storytelling exists through composition. When we hear music we all may depict it differently or feel stronger, which is why I love the tagline: "we see our dreams when we hear music".
What was your background before studying at Pulse College?
I started music in high school and had a very classical-oriented musical history with a background in classical piano. I also played in an orchestra and drums in a jazz band.
Why did you choose to study at Pulse College?
I had planned to study abroad since I was 17, knowing that there's so much more a school overseas can offer due to understanding the world and experiencing different perspectives. Pulse attracted me due to the live recording sessions and connecting with industry professionals from the heart of LA. I tip my hat off to those who were generous enough to teach me their art.
What did you enjoy most about your time at Pulse College?
I loved how supportive my peers and teachers were. It very much felt like a family while I was there. I loved learning new things and being challenged and that's exactly what Pulse demanded.
What kind of things did you learn at Pulse College that prepared you for the industry?
You can't be taught these kind of things, but you can surely prepare for them. Understanding how the process and workflow of scoring for screen works is a bonus. The skills learnt at Pulse such as conducting, composing for various genres, working in a collaborative environment boost your workability in the real world.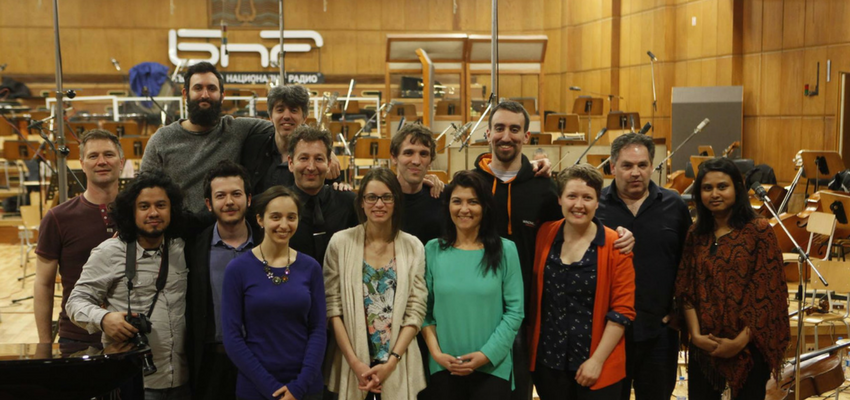 As part of the MA program, you were awarded a month at Chris Young's Tilden House Residence. Did this experience help you develop your career?
What Chris does for emerging composers is extremely generous of him. Staying at the Tilden residence allowed me the freedom to explore the city, make connections and see the options of what's out there.
[
Check out more here
on Sam's experience at Tilden House as part of the Film Scoring program]
Tell us about the work you've done with JoAnn Kane Music Service?
I've had the great pleasure of interning with JoAnn Kane Music Service (JKMS), in which I'm pursuing some music copyist work. One of the great opportunities I've had at JKMS was personally working on James Newton Howard's "Fantastic Beasts Suite" for his European Concert Tour. Visiting the studio lots as the music librarian assistant also was a fantastic experience. Meeting the faces behind the names on the credits is now something I can call a reality.
What are the most challenging aspects of your line of work?
You need to be fast in most things you do. I love helping in high-stress situations and contributing my craft. There's so much I still don't know and it will take a lifetime of learning yet having the determination and persistence to do so, makes it that much worthwhile and rewarding.
What would you say are the top requirements for someone looking to enter the industry?
Again, you need to be fast at what you do. Don't be a perfectionist too much, just get it done! Also, have a good attitude and always be willing to work long hours. Be someone who wants to work with you – be a people person!
What's next for Samantha?!
It's hard to know! I've always loved LA so I'm glad I have the opportunity to live and work here. I have a few feature films lined up for me this year and next year which I will score and also excited to be pursuing the music editing and copyist roles.
FILM SCORING AT PULSE COLLEGE
Find out more about our MA in Scoring for Film and Visual Media program or Contact Us to discuss any of our other courses in more detail!
[openday]
FOLLOW US