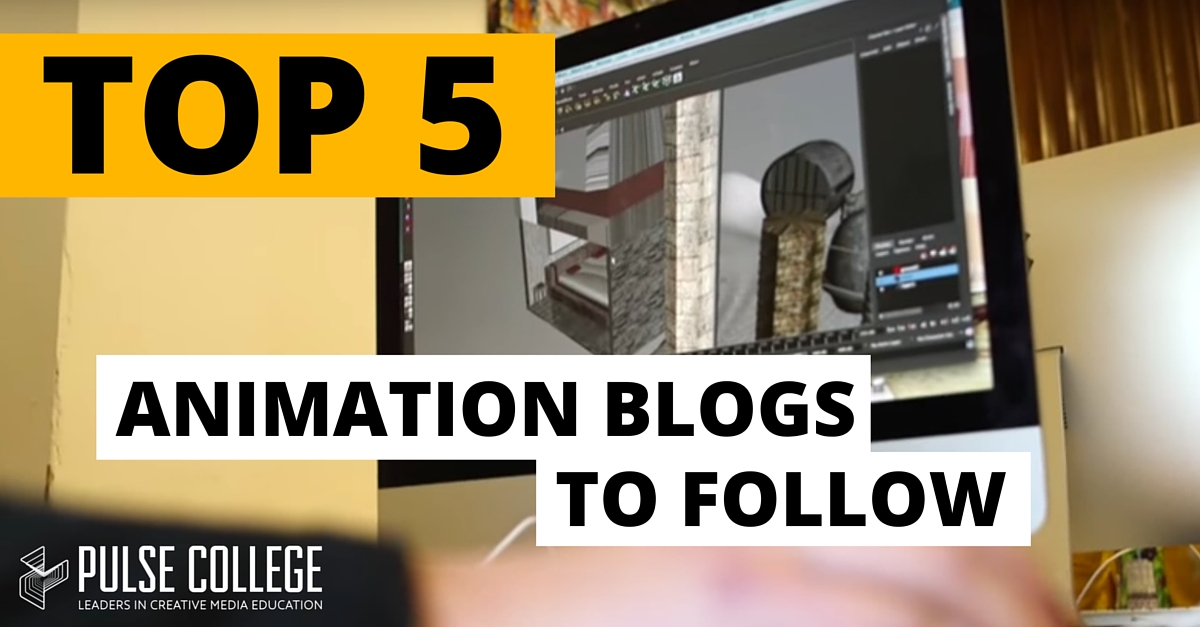 Both as an industry and a craft, animation is always evolving. New techniques, technologies and revenue sources are constantly emerging and that's why it's essential for any budding animator to not only look for suitable animation courses, but also to read blogs published by individuals and companies in the industry. Blogs are a great resource for keeping up with the latest news and trends in the field and they also offer great examples of how to promote your personal brand online. It can be hard to sift out what's useful from what's not, so this week we've provided a list of some of the best animation blogs to follow right now.
The Pixar Times
When it comes to CG animation studios, there's nobody out there to rival Pixar. The Pixar Times, a blog-cum-newsletter in the vein of the Disney Times, is a great resource for keeping track of the company's latest output. You'll have to wade through some material that reads like brochure copy (e.g. "A Peek At The Latest Pixar Merchandise"), but there's plenty of analysis, interviews and news that make it worth visit.
You can also follow them on Twitter here and Facebook here.
Visit Blog – http://pixartimes.com/
On Animation
Primarily run by Daniel Caylor with the help of a rotating cast of contributors, On Animation treads the line between a blog and a curated catalogue of great animation content from across the internet. Animation courses will introduce you to the right skills but you need to be looking at what other great artists are doing too and this site is useful to reference some of the excellent work out there. The site's remit is simple: "Just inspiring content". As such it's light on copy, and they prefer to leave the showreels, trailers and interviews posted on the website to speak for themselves. Their features page, which aggregates all of their most popular content, is always worth a visit.
They're very active too on Facebook and Twitter
Visit Blog – http://onanimation.com/
Cartoon Brew
Cartoon Brew is THE source for all things to do with the business side of animation. Market analysis, box office info and interviews are the main order of the day, providing you with a constant stream of updates related to industry. They also provide a great showcase the work of new and emerging animators in the field in their "Artist of the Day" feature, and often run competitions and post curated content from across the web.
They've a particularly strong presence on social media – Twitter and Facebook
Visit Blog – http://www.cartoonbrew.com/
Animation World Network
It might sounds vaguely like a plot for global domination by the animation community (and it'd be about damn time) but AWN's are decidedly less maniacal. There's a real community buzz about this site and plenty of regular contributors in the comments sections. Lots of great content to get your teeth into here, including concept art, interviews and tech news. It's also a handy place to find job listings and employer profiles. So to reiterate: "community", not villainous cabal.
Check out Facebook and Twitter
Visit Blog – http://www.awn.com/
The Animation Mentor
As the name would suggest, The Animation Mentor has an educational purpose. Maintained by three industry veterans, it aims to teach journeyman animators the tips of the trade. There's no filler content here – the bulk of the material addresses technical aspects of animation, including industry-standard workflows, technologies and techniques. However, there's still plenty of analysis and opinion on offer, and given their wealth of experience these guys are always insightful about developments in the industry.
They post pretty frequently on the site and social media – Twitter here and Facebook here
Visit Blog – http://blog.animationmentor.com/
Animation Courses at Pulse College
These five sample Blogs are a good place to start investigating animation careers. And happily in terms of looking at what's out there, but the internet's awash with great content produced by animators for their peers. Though to hone your technical skills, animation courses give students the kick-start they need to get to grips with the industry.
The animation courses at Pulse College offer students the ideal opportunity to learn about this dynamic, creative and technical world where anything can happen!
Find out more about our Full and Part-Time 2-Year courses, along with our 6-Week Intro to Animation course, perfect for those thinking of pursuing a full time course in the future or someone wanting to learn more about the world of animation. Why not come along to our next open event to learn more.
[openday]
FOLLOW US