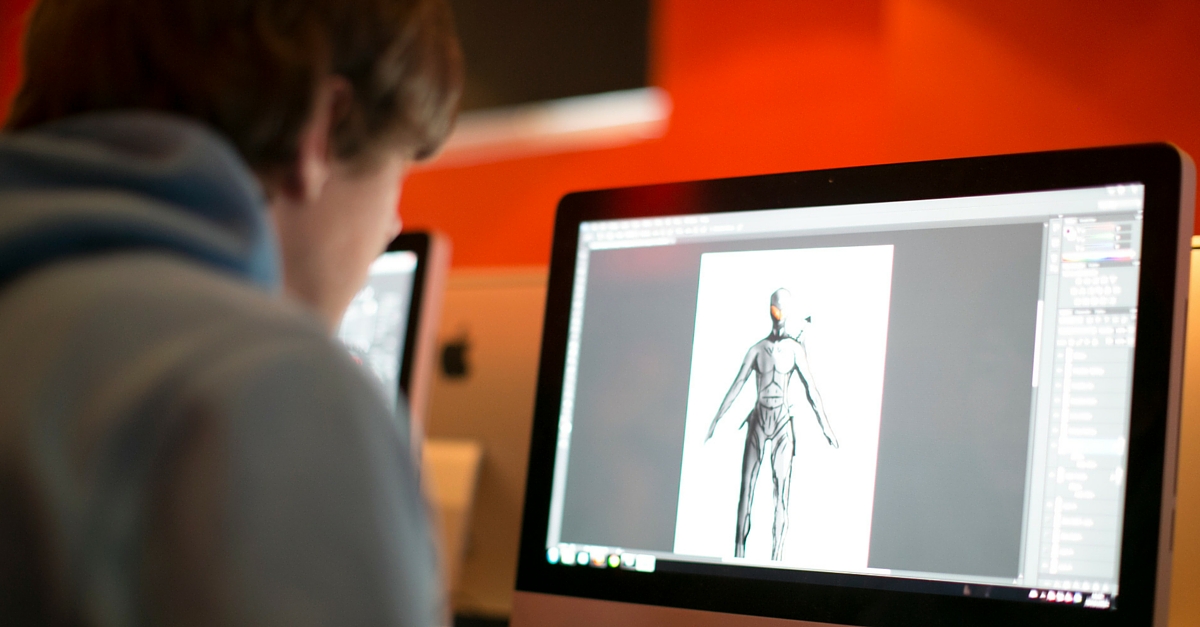 When you're looking for a job in the animation industry, getting your work noticed can seem like a daunting task. But don't panic – we're here to help! Competition is fierce, and talented artists the length and breadth of the internet are clamouring for attention using the same platforms and tools.
This begs the question: how do you separate yourself from the crowd and grab the attention of the right people? Surprisingly, as long as you have the talent, it's not as hard as you might think. Though are literally thousands of animation portfolios out there, time and again they make a number of rudimentary mistakes that make industry figures overlook them.
Here at Pulse College we specialise in equipping our students with the skills and knowledge necessary to thrive in the creative industries; in this article we offer some guidelines on building an animation portfolio with enough visual clout to grab the attention of the big studios.
Keep it simple
To quote the ever-vocal Cliffy B, in order to stand out in a crowded market you need to "become your brand". You may shudder at the corporate buzz talk, but the fact of the matter is the man speaks sense. All elements of your showreel should contribute to making a succinct statement of your identity as an animator. Think of it as an elevator pitch: it should be simple, impactful and to the point.
This doesn't just mean frontloading it with all of your best work with no regard to internal coherence. You may be equally adept at stop-motion as traditional 2D animation, but that doesn't mean examples of both belong in the same showreel. This can result in a haphazard presentation that tugs the whole thing out of shape, and can make it difficult for a prospective employer to discern what exactly you're about as an animator. Instead, present your work in an ordered manner that clearly highlights each of your key skills and processes. Again examples abound online – check out this portfolio as good starting point.
Build a portfolio to complement your showreel
Don't lose sight of the fact that, at heart, animation is a process rather than a finished product. Obviously your showreel is what will initially grab someone in the industry's attention, but they'll also want to know whether or not the way you work will fit with their own internal workflows. For that reason, don't hesitate to include supplementary materials that shed light on your workflows as part of a broader portfolio. Project journals, character sketches, or even a personal blog are excellent ways to do this. Include multiple types of modelling, from organic, to environments and buildings, and even small objects like jewellery, etc. to populate your scenes.
Also, in the rush to embrace all things digital, many young animators lose sight of the fundamentals of their craft. Yes, most studios have moved to predominantly digital workflows, and you'll therefore have to know your way around Toon Boom, Maya etc. But classical art skills – anatomy and a keen understanding of the organic form in motion – will always be foundational, so including life drawings, sculpture, wild-life sketches etc. can set you apart. Here's some great examples of how to incorporate classical art into an animation portfolio here, here and here!
Out with the old
It's the first rule of the internet – change is the only constant. Unlike in days of yore when portfolios came in gilt-edged leather-bound format, in the digital age visual artists have much more scope to change and update their portfolios on the fly. This means your portfolio should evolve with you, and for that reason you should always be updating it with your latest work and projects. Don't be afraid to throw out work that doesn't chime with what you're doing right now, or reflect your current abilities. As noted over at the Art Career Project your portfolio is your job audition, so make it count.
Animate your career at Pulse College
Our animation full and part-time course instructors have a wealth of industry experience and would be able to offer you expert guidance on how to put together an effective animation portfolio. If you're keen on gaining practical, hands-on instruction in animation, why not get in touch to find out more? We also have a couple of upcoming open days, so be sure to register your interest if you want to secure a place.
[openday]
FOLLOW US