Springboard+ Certificate in Animation

Animation employers seek employees who possess the latest animation techniques and technology skills, led by entrepreneurial capability. Technical skills learned must be blended with softer, business-world skills combined with an excellent portfolio that showcases individual creativity.
Designed in collaboration with industry partners, this Pulse College Springboard+ 1-Year Part-Time Certificate in Animation programme is for learners who wish to develop specific knowledge, skills and competence for the Animation Industry. This course is developed and taught by practicing industry professionals to ensure that participants receive the very highest levels of training.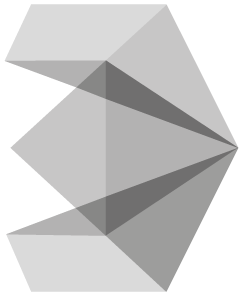 Course Content
A key part of the course involves producing a portfolio of work and developing entrepreneurship skills that will help participants get into the exciting and growing Irish and international animation industry.
Upon successful completion of the Springboard+ Certificate in Animation, the graduate will be able to:
Demonstrate an understanding of all aspects the animation pipeline and its central role in animation production, confidently referring to the work of key practitioners, communicating a developed knowledge of animation concepts and vocabulary

Confidently create and manipulate 2D and 3D art and using animation principles to create concepts and animatic in the work environment

Demonstrate ability in the manipulation of animation production software through the regular use of industry standard tools, presenting original art and animations

Competently apply the requisite knowledge, concepts and tools of enquiry at the forefront of animation pre-production and production

Demonstrate reflective thinking when it comes to producing animations, both with and without the use of animation technology

Pursue academic progression from the Certificate to further study in animation production and/or related animation industry areas
Detailed Course Content
This course covers the full range of topics from preproduction, production, and postproduction in 2D and 3D animation, as well as the theory behind animation.
MODULE 1: Animation Studio 1
Explore the history and development of animation
Introduction to the 12 principles of animation
Create simple biped 3D characters for animation
Texture, rig, and animate 3D characters
MODULE 2: Life Drawing
Line and contour drawing techniques
Tonal value in creating the human form
Gesture drawing
Skeletal and muscular structure
MODULE 3: Visual Culture and Theory
Develop a conceptual framework to analyse the visual world

Theories and methods of storytelling
Constructing and evolving a story
MODULE 4: Animation Studio 2
Rigging 3D characters for use in animation
Topology and weight painting
Keyframe animation and the graph editor
Create biped and quadruped 2D characters for animation
Use animation principles to augment 2D animation
MODULE 5: Storyboarding and Layout
Defining a storyboard
Explore the different types of storyboards, techniques, and methodologies
Designing storyboards for animation
MODULE 6: Texturing and Unwrapping
Unwrapping different types of 3D models
Creating multiple texture maps
Explore a variety of map types and their purposes
Texturing characters and scenes
Work Placement
Work Placement gives a deeper understanding of the world of work and an awareness of technical skills and personal abilities. 
As part of this programme, Pulse College has secured a commitment from a leading Irish animation company to offer work placement opportunities to suitable attendees based on portfolio reviews.
We will offer guidance and support to assist students in creating a high standard portfolio of work for presentation to aid successful placement in this exciting work environment.
Work Placement will allow learners to:
Get the opportunity to put programme theory into practice

Learn new knowledge and skills; programme related and personal

Gain an insight into the Animation working environment

Build their CV, highlighting new skills and achievements

Enhance employability and career prospects

Create a network of potential contacts for the future
Admissions
For the first time, Springboard+ has been expanded to include those already in employment who wished to upskill or reskill to meet specific emerging skills needs.
Springboard+ is co-funded by the Government of Ireland and the European Social Fund as part of the ESF programme for Employability, Inclusion and Learning 2014-2020.
The programme is open to the following categories of applicants:
Returners

The Unemployed or formerly Self-employed 

Those in Employment
For more information on the Springboard+ process and if you are eligible, please check out the FAQ's here or use the Enquiry Form on this page to speak to one of our Springboard Admissions Staff.

General Course Requirements
1. Those in receipt of an eligible payment from the Department of Employment Affairs and Social Protection and the formerly self-employed.

2. People not in receipt of a payment from the Department of Employment Affairs and Social Protection that have been out of the work environment for a number of years due to childcare or other caring obligations and have a previous history of employment but may require upskilling or reskilling to transition back to the workforce ("Returners").

3. People in employment who wish to upskill or reskill to meet a specific emerging skills gap. Returners and employed participants will be required to meet the residency requirements for Springboard+; that they must have been ordinarily resident in an EU/EEA/Swiss state for at least three of the five years preceding their entry to their course.

Applicants to the Certificate programme must have obtained a minimum of two Leaving Certificate H5 grades or higher and four O6 / H7 grades, including maths and either Irish or English for entry to the programme. Mature learners over the age of 23 can also apply for entry on to the programme.

All applicants are met in advance of admission by the Programme Director in order to provide them with detailed information on the programme and the nature of the workload and challenges involved. This allows applicants to make informed decisions as to the suitability of the programme for their needs and aspirations.
It is College policy to meet with candidates following their application to ensure that the programme is an appropriate match for the needs, capabilities and aspirations. The interview is not graded for admissions purposes, but rather serves to provide assurances for the learner and the College that the programme is an appropriate fit for their needs.
All applicants are required to present for interview, and are expected to demonstrate the following: A proven interest in animation and animation production, computer literacy, an interest in 3D Sculpting and 2D Art, inherent creativity and a willingness to explore new ideas, a positive attitude and enthusiasm for the field of study, scholarly dedication to academic aspects of the programme and self-organisation skills.
Testimonials
"The Pulse College Springboard course in Animation has been a great experience for me. Having studied animation a long time ago, the course offered the opportunity to upskill to the latest technologies in use within the industry. For anyone looking to upskill, reskill or even if you're starting out I would highly recommend this course"
Niall Farrell, Dublin.
"The Springboard Animation course at Pulse College is excellent for anyone hoping to venture into a career in animation. The tutors are supportive and enthusiastic and are on hand to advise about the production of a portfolio with a view to seeking work. The course is enjoyable and a good base to make contacts within the animation field"
Gina Duffy, Dublin.