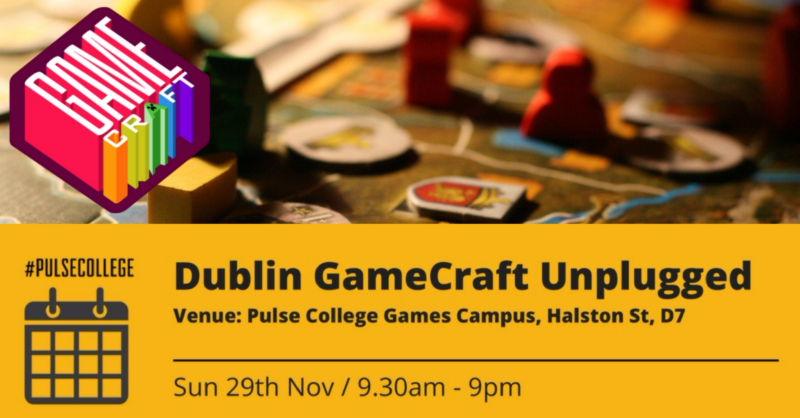 GET BACK TO THE BASICS OF GAMING!
GameCraft Unplugged is taking place in Dublin on Sun 29th November, hosted by the Pulse College Games and Animation Department at our new Creative Campus in Dublin City Centre.
Bring out the crafty side of you whether you are a game designer, storyteller, artists, table-top gamer, rpgers! The rules are simple. You'll be given a theme and you'll then have the duration of the event to design a board game, a card game, a pure numbers game, anything you like really, so long as it doesn't require electricity to run it!
DATE: Sunday November 29th
TIME: 9.30am – 9pm
FEE: €5
CAMPUS: Pulse College Games Campus, Market Studios, Halston St., D7
REGISTER: Click Here
Games Development Courses at Pulse College
Why not get in touch with us to find out more about our Games Development courses at our Dublin & Galway campuses or click here to discover our Full Time Higher Certificate Games Development Programme.
[openday]
FOLLOW US