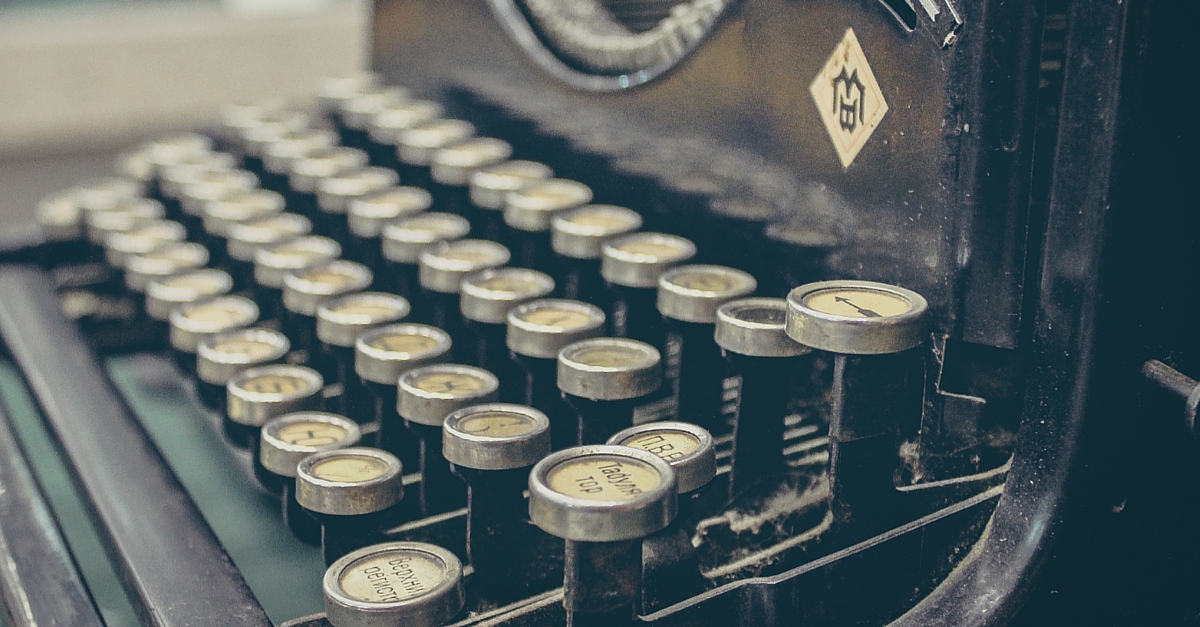 The beauty of writing a film script is that in reality, for most people, there's nothing stopping you doing that right now! Usually the main issue is a lack of real commitment or focus. Of course the thought of writing a film script is actually quite daunting – in particular if you've never done it before. So the film school at Pulse College has put together this short guide to give you a step-by-step process to kick start your project.
What moves you; what story could you feel passionate about?
If you're going to write well then you need to feel strongly about the story you're going to tell. This doesn't mean that you have to have lived it or that it needs to be true; but you need to be emotionally committed to revealing the story and illuminating the characters.
Also people usually write best in a genre they like – is it a thriller, a love story, an action movie? Work that out at the start as it will influence everything that follows.
Get to know your characters
It's your first film script and you may not have finished (or even started!) film school so keep it simple – take two characters and build their characteristics in your mind; what types of things do they say, what are they really thinking, how does it feel when they walk into a room, what do they look like, what do they work at, do they have a family. You will need the lead character (the protagonist) and the person who opposes him/her (the antagonist)
Create Conflict!
There will be a direct conflict between these two characters and your script can be used to reveal the back story, to play out the conflict, to reflect on the conclusion and consequences of conflict. This type of dynamic relationship is what makes a great movie – see Conflict; A Writers Best Friend  At an early stage it's useful to know how this conflict is going to end – who wins/who loses; and was it worth it?
Structure Your Film
You need to build a scaffolding that the story of your film sits on; this is called the "act structure". The three-act structure is very popular and helps define your story. Typically Act 1 is the introduction to the story and indicatively lasts 30 mins, Act 2 plays out the conflict over an hour or so and Act 3 finishes the film in another 30 minutes. Don't feel that following a structure will stymie your creative juices; it's your first film – this process is proven – you can get creative when you've honed your skills over time.
Write, Rest, Read, Edit
Successful writer Phil Gladwin describes his process for evolving a script here and like many industry professionals, he recommends setting a target number of pages each day – in his case, it's 5 pages every day. He then puts it in a drawer for 6 weeks, takes it out to read again, edits it and puts it away again – until he is satisfied with the final script – and it's only at this point that he gets professional feedback from someone he respects in the business.
If you come to film school at Pulse College, professionals in the industry review each students work and we offer practical guidance on improving your scripts.
PERFECT YOUR SCRIPT AT PULSE COLLEGE
Here at Pulse College we offer specialist 5-Week courses in Scriptwriting. Our next course, which is now enrolling, starts Saturday January 30th and runs for 5 weeks, 11am-5pm. This course, thought by award winning writer Tom Hall, aims to provide students with a supportive environment that allows their natural story-telling talent to shine through. You will learn how to prepare and develop an idea into a finished script, how to tap into funding and how to write your way into the film industry.
Scriptwriting and Screenwriting is also an important aspect of our BA in Film Production, our Full Time and Part-Time Diplomas in Film Production.
Contact us to discuss the programs in more detail with our film department admissions team!
[openday]
FOLLOW US