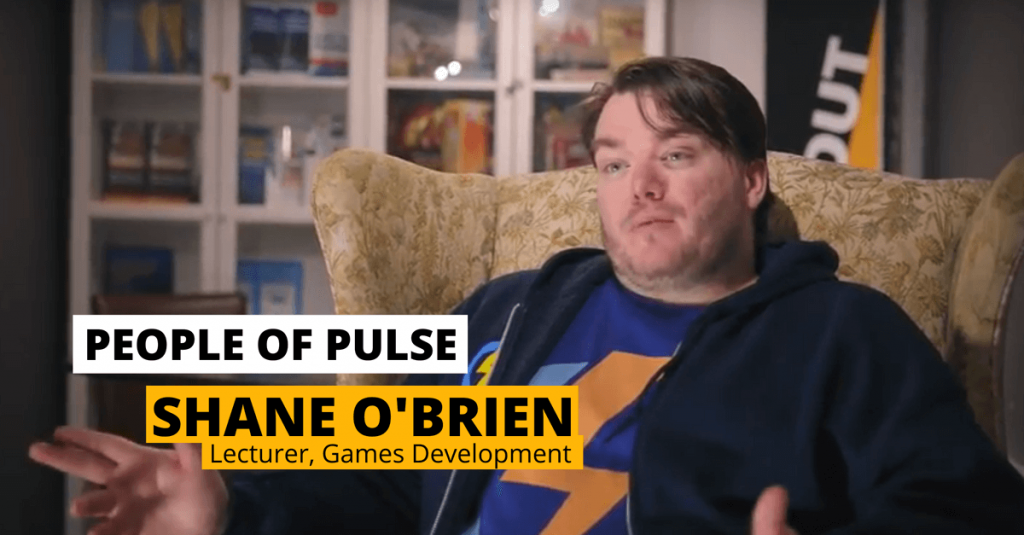 For those of you out there who feel they may have "missed the boat" in terms of a career in game development, or who are simply unsure of how to get into the gaming industry, Shane O'Brien is a great example of how someone can be successful in the business, despite taking a break from his gaming course and changing direction early on in his career.
Shane now combines his full-time role in GameSparks with lecturing in game design at Pulse College and we caught up with him recently to talk about his career-path and the innovative game development work he's doing at the minute.
How did you get gaming?
Well I was always into gaming so when I did the Leaving Cert I thought it would be cool to learn how to design games. Back then there weren't many courses around but I managed to get into one when I was 18 and to be honest I wasn't ready for it, the software was pretty basic. It was like learning maths and there was a lot of work involved. I left mid-course and I was in and out of work for a while then. In fact I remember distinctly being told by FAS that I'd never get to work in the gaming industry because I had no qualification at that stage. Everything is so much more fluid now; game design software is more sophisticated and visual and people teaching game development courses are more likely to be gamers themselves.
How did you get your career back-on-track?
I was about 23 or 24 before I went back to the very same course I left before and this time round I loved it – in the event I finished that course with a Higher National Diploma. Just as I finished that course and had decided to go for a degree, I was offered a job with GameSparks. Luckily they were willing to be flexible on my working hours so I studied part time to get my degree. I don't feel like I'm finished in terms of education though – I'm considering doing a Masters now.
What are you working on now?
GameSparks is a Backend-as-a-Service platform that can be integrated into games to quickly build and maintain all-sorts of server-side features like leaderboards, multiplayer matchmaking systems, live player analytics and in-game economies. Millions of players run through the platform every month – games like Pac-Man Pop!, Lara Croft: Relic Run, 7 Days to Die and even PewDiePie's Tuber Simulator are all using the platform. I make tutorials to teach clients how to use it and I work with customers to write the code they need to customise it. It's pretty dynamic and I really enjoy the work.
What should budding game developers do to get into the industry?
One of the main things to realise is that it's really quite a small community so you need to plug-into the right networks – it's all about making connections. On a day-to-day level, that means if you're stuck trying to do stuff, you have a group of experts to ask. But also in terms of your career it helps to know people. I started working with Pulse College because I knew Basil Lim (Pulse College Lecturer) quite well and he was lecturing here.
First up, I'd recommend students to join the FB group IrishGameDev, there's about 1800 members and it's very active. Then check out dubLUDO, it's a monthly game event and if you're based in Dublin, it's definitely worth coming along. Gamedevelopers.ie is full of useful info. If you're job hunting, check out the jobs and internships at Gamedevelopers.ie, gamejobs.work and animatedjobs.com for opportunities.
At this stage I should mention the game development courses at Pulse. From my own perspective, I think the Part-Time courses are great as a lot of learning is condensed into a short period of time and the Part-Time students work side-by-side with the full time students.
My final piece of advice would be this: if you want to get into games but have lost your mojo or don't feel confident, don't give up, if I can do it so can you!
GAMES DEVELOPMENT COURSES AT PULSE COLLEGE
We offer a full range of Full and Part Time Game Design and Development courses, why not check out your options, come to an open event or get in touch?
FOLLOW US