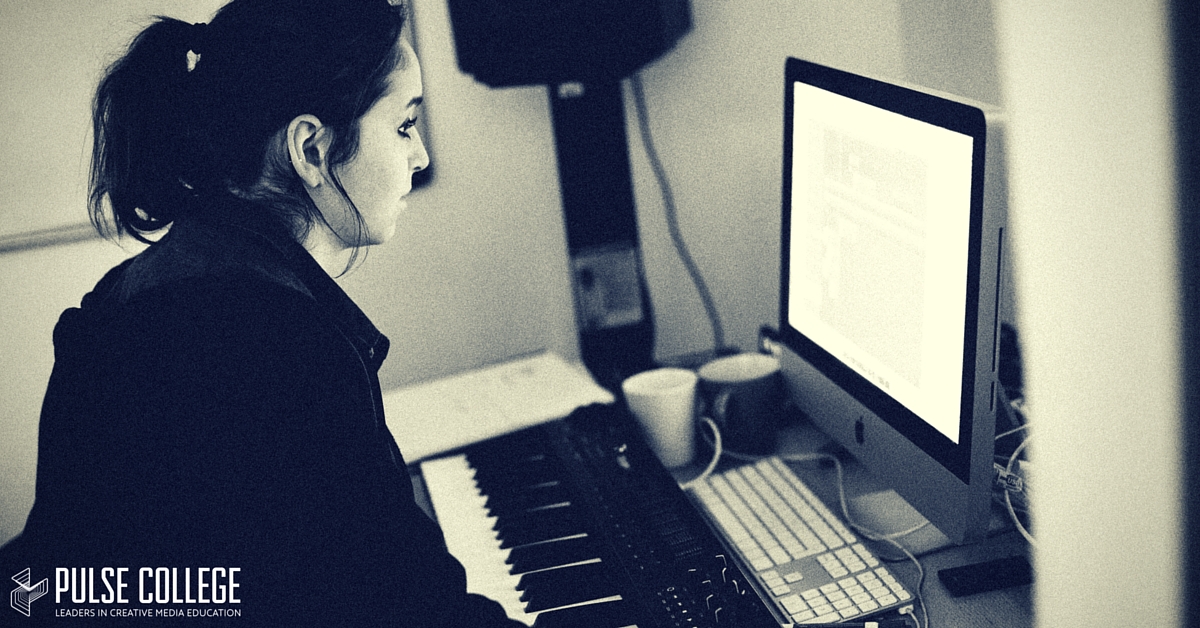 The D.A.W. (Digital Audio Workstation) is the best friend of anyone working in Music Technology or Production, whether amateur or professional. It's the platform you'll use to compose, edit and mix your music. They have been transformative to the industry, allowing digital production set-ups to offer results every bit as good as their old-school analogue counterparts. This week we're offering tips on getting to grips with the digital tools of the trade.
1. Choose your tools carefully
Before choosing a DAW, you really need to think hard about what you actually want to achieve. If you're just a bedroom musician who needs a simple program to organise and edit your recordings, you can't go far wrong with Apple's Garageband. It's incredibly easy to get the basics down with this app, and before you know it you'll have mastered setting loops, applying effects and splicing up and manipulating your recordings.
However, if you're aiming for the more professional end of the spectrum, then you would probably be better off starting with one of the beefier DAWs out there. The package that dominates the industry is Pro Tools, and if you have designs on a glittering career as a producer then that's the one to get to grips with. Our music technology courses at Pulse cover Pro Tools and if you're still wondering if this is the career you want, we have an excellent taster course – Intro to Audio and Music Technology. If you're committed to working in audio production, then consider our brand new BA (Hons.) Degree in Audio and Music Technology, which is a Level 8 Degree and possibly the best option our there for audio engineering.
So back to Pro Tools – while it is the definitive software, that's not to say it's only player in town however, and there are plenty of other great platforms out there to sink your teeth into. The best thing to do at the outset is to demo a few of them and see which is the best fit for your needs – some excellent packages with free trials include:
Also definitely worth a mention is Apple's Logic Pro, though just be aware that it's only Mac compatible, and that there's no free trial though it's actually great value for what you get. Pulse College has been a leader in educating students in this software and we are an Apple Logic Pro Certified Centre, as well as being an Avid Pro Tools Centre.
2. Do your homework
Opening up a DAW for the first time can be an intimidating experience. The sheer depth of functionality on offer can easily overwhelm a beginner, but music technology courses help guide you through the functionality. However you should take time to experiment with the interface and to look for tutorials and documentation. Regardless of which DAW you've opted for, the internet is awash with great resources to help you on your way. Some great places to start include:
Between these four sites you have about 2,000 tutorials so there's plenty here to get you started!
3. Experiment with your own projects
The beauty of DAWs is that they're non-destructive. No matter what you do, as long as you save as you go you're not going to break or destroy anything. There's therefore no reason to be nervous about going to work on a recording and this offers huge scope for trial-and-error. If you've got the confidence, offer your production services for free to a band or artist. Having material to work with will lend shape and purpose to your projects, and the artist's feedback and direction can help you assess where you'll need to improve.
Music Technology Courses at Pulse
Here at Pulse we offer a number of industry-leading music technology courses. Our instructors have years of experience working with D.A.W.s. If you're really serious about mastering production techniques why not come to an open day and find out what a music production course can do for you?
[openday]
FOLLOW US