Often portrayed as a glamorous path and for those 'following their passion' – music can be one of the most rewarding and fun industries you'll ever work in… assuming you love your craft.
However, you've probably heard the old narrative that 'while it's nice to do – you can't make a living out of it'. So is there any truth in that? Well, yes and no. There are many factors to consider.
The reality is that it can be tough going. There's a thousand obstacles to overcome in your musical career. However if you have a love for the game itself, with the right mindset, you can power through these hurdles and set yourself up for long-term success.
But…
What does a career in music mean?
Does it mean you are going to be the next Grammy award winning pop star? Well nothing is ever impossible, but it's unlikely. And besides, that is just one part of the industry that often gets the most attention from mainstream media. There is a lot more than just the performance and performers.
The reality is that there are many different roles within the industry outside of the 'main act'.
Music today has a lot of moving parts and people behind the scenes to create the end product that you hear. In this post, we are going to explore some of the most common music career paths (outside of performance) and what it takes to get involved in this world.
Careers in Music
1.    Music Producer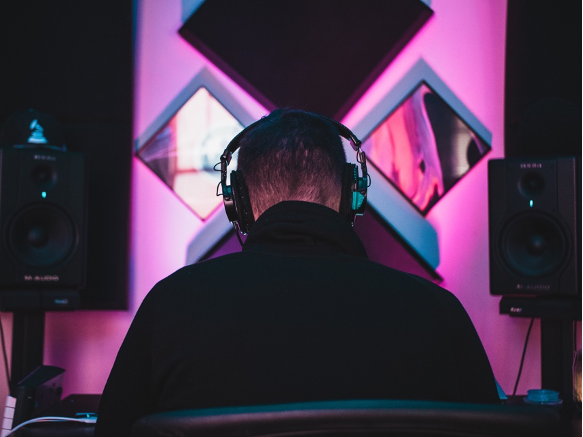 One of the most versatile roles in the business is that of music producers. Requiring a blend of the creative and commercial – music producers help put together the final product. They are tasked with helping to direct the artist's vision. Often, they're involved with arranging the song, deciding its sound, and contributing to its composition.
While it can be a demanding role – it's also highly rewarding.
So what does it take to be a music producer?
If you're working in music production, you're basically acting as project manager. The smooth running and coordination of every aspect falls at your feet. From managing the individuals involved to getting the tech right – it's a big job.
You generally direct the performers in achieving a particular sound for the record and may determine its arrangement. In addition, because producers are so deeply involved in forming the sound of the recording, they may at times jump in to play an instrument to supplement the artist's sound.
For this reason, some of the best music producers have an underlying knowledge and deep appreciation of music – they might also be able to play an instrument(s). This foundational musical knowledge along with a knowledge of the tech required are core ingredients of the modern music producer. (Want to know more on how to be a music producer? Check out here)
"If you had a sign above every studio door saying, 'This Studio is a Musical Instrument,' it would make such a different approach to recording." – Brian Eno
2.    Sound Engineer

Yet another vital role behind the scenes in the industry. So, what is an audio engineer? On a basic level, engineers focus on execution – they tend to work under the creative direction of both the producer and the artist and concentrate in particular on the technical needs of the record. Their expertise is in picking the correct equipment, ensuring it's set up correctly, and making sure the acoustics of the recording space are being maximised to their full potential.
What does it take to be a sound engineer?
An in-depth knowledge of the tech in recording technologies along with good file-management skills. In addition, the best sound engineers tend to be very precise and meticulous individuals. They enjoy getting into the nitty gritty details of a project.
Overall, working with the mechanical and technical aspects of recording, mixing and reproduction are key components of the sound engineering…. And if you have an eye for detail – it can be a very rewarding career path.
3.    Music Teacher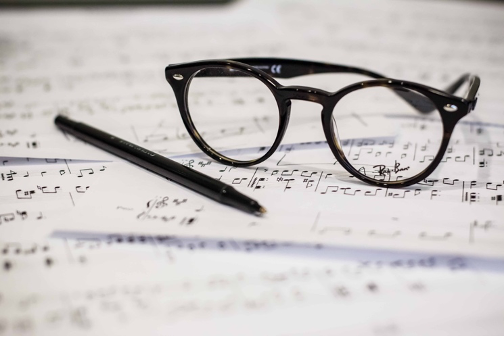 They say one of the best ways to learn something is to teach it. Although in order to teach music (or anything for that matter) – you will require prior knowledge and experience. However, by teaching others and seeing the subject matter from their perspective – you gain an overall better understanding of the topic.
What does it take to be a music teacher?
Let say for example, you want to teach piano – you are going to have to know how to play yourself and very well at that. In terms of personality traits, patience is a very important characteristic for good teachers. Remember your students are naturally not going to be at your level and will make mistakes in their learning curve.
Another characteristic is being very perceptive of the student's needs and their mood on any given day. The ability to recognise when a student's concentration and enjoyment levels are dropping and acting on that is key. Switch up the routine. It's not always about learning songs and scales but maybe just spending a lesson introducing them to new styles of music that they're not familiar with. And trying to find something where they'll go 'I want to learn THAT!'.
Regarding qualifications, most teachers will have different exams under their belt with a solid grounding in theory. You may work in a school, university or even teach privately.
Ultimately the opportunity to teach an individual (or a group of students) can be a very worthwhile and rewarding endeavour. You're helping a person develop their own musical skills and if you're lucky you get to see the same passion you have towards music grow in them too. You never know, you might be teaching the next big star!
4.    Composer
Composers by their very nature are musicians because they write music — however not all musicians are Composers – this is because some musicians may play music written by other people. And so, it takes a certain kind of musical brain to make it as a composer.
Furthermore, composers are not just confined to the genre of classical music – they play a variety of roles in the music industry. From music composers in the film industry and tv to live music – there are different industries, with different needs that require musical composers. However, be warned the competition is fierce – especially for the top spots.
What does it take to be a composer?
A solid grounding in music theory, composition and music interpretation is essential. Having a formal education and experience is typically a prerequisite for getting any gigs as a composer. You will usually need to be able to play a variety of instruments along with having a very solid grasp of the theory.
Although a highly competitive path, for those who do craft out a living – it's a very satisfying career.
5.    Artist Manager
Sometimes known as a glorified baby-sitter's role, the artist manager looks after the performer(s) and makes sure everything is running smoothly. They are looking to create opportunities, connect, and drive the musical act forward in the music business.
What does it take to be an Artist Manager?
Many things but belief and faith in the act is key. The ability to show leadership skills is vital also with multi-tasking being a core component. You have a lot of different responsibilities to balance in making sure everything goes as well as it can. To make it as an artist manager you must be a go getter because nobody is going to be handing out freebies to your unknown artist, no matter how talented they may be. It's your job to make sure the doors get opened for them.
Overall, you are working very closely with musicians themselves which can be a very rewarding experience. Being so close to the action and all the creativity that comes with the territory is a great reward for many aspiring artist manager's. So, if you got those interpersonal skills and a passion for leading people and getting openings – it could be the perfect job for you!
"Music is one of those businesses in which, if you're talented and hustle hard enough, you can make it – specifically as an entrepreneur." Troy Carter
Other Jobs – Create your own role within Music
There're many jobs in the music industry. The 5 above are some of the typical ones outside of direct performance. However, if you have a skill like graphic design or copywriting… you can still work directly or indirectly in the industry.
How?
Publicity of an act is key. If you are a good writer and have a marketing brain, there's an opportunity to craft an exciting message around the act. How you use your words can invoke curiosity in the audience to actually turn up and pay to see a live gig. (Of course, the music better be good – otherwise no amount of persuasive words will be enough to get the same audience back again if they leave disappointed!)
Likewise if you are a dab hand at design – many performers need visual assets especially when it comes to selling – whether it be through physical posters, merchandise, social media etc. Crafting your digital and marketing skills can be a gateway into the industry.
These are some of the careers you can look at in music (outside of being on the stage yourself).  But what does it take personality-wise to make it?
What are the Characteristics to succeed in the music Industry?
Patience and Persistence.
The reality is that for almost every job or accolade you are eyeing up in the industry – you can bet there are countless others going for the same gig. The more popular it is…the stiffer the competition. While you might get a lucky break early on, the longer you stick with it and the more patient you are, the more likely you are to get that 'break'.
Self-Discipline.
Following on from this- it takes dedication and discipline to keep on applying and doing the small things correctly. While in the video below, Ed Sheeran talks more specifically about performers – self-discipline on the path to mastery is essential. This applies to any career and especially in the music industry. Do the small things right and consistently. That allows the bigger picture to take care of itself.
Time Management.
This is critical. Often when starting out – you might be holding down different titles at the same time. There is a lot of balancing required and so the ability to manage your time will help you A LOT. You might be an artist manager for an up and coming band, giving a few private lessons, and all the while learning the craft of sound production. Being organised will only help you in this context.
Soft Skills.
Meeting and networking with other people in the industry is key. Often it is that one contact that will make all the difference and help you get your foot in the door. Also if you're planning on working in live music (when it returns), then polishing your social skills is a smart-move, as by its very nature – it's a very social environment.
Difficulties for pursuing careers in Music
Despite the many benefits of a career in music, there are also several difficulties that can arise. One of the most common problems is making a consistent living from the work. An important skills(s) to complement your music career journey is that of business acumen; particularly marketing and promoting. You can market your work through networking but also the ability to showcase your portfolio online. This builds your own credibility and personal brand. It strengthen's your reputation – increasing your odds of attracting new and interesting projects to work in the future.
In Conclusion… Careers in Music
Music. While it can be very competitive – it can also be highly rewarding. There are many different ways to cut your teeth in this industry and create a great career. However persistence, self-discipline, time-management and social skills are all your allies in this quest.
One way, to establish a good starting point in music is understanding the fundamentals and networking by attending a dedicated course. At Pulse College we do exactly that.
If you are interested in any of our music based courses from Music Production to audio and music technology, then please get in touch with us.
Enjoy the Journey.