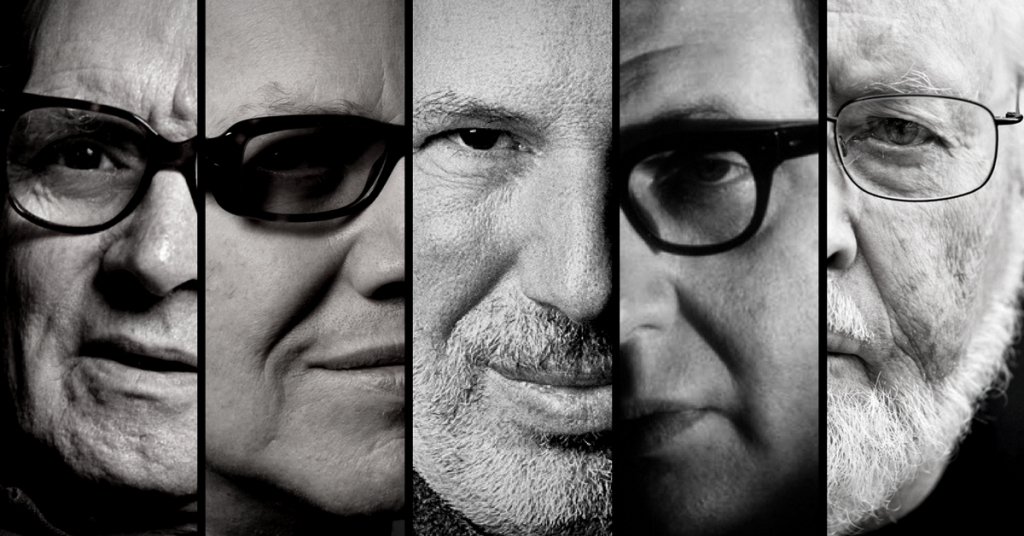 No film is complete without a great soundtrack. Over the past few decades film scores have been playing an increasingly important role in the production of a movie. I'm sure you don't have to think too hard to rattle off a few well know film tracks yourself!
Music within a film can do amazing things and help draw the audience in. Whether it's adding suspense or driving the action on the big screen, the best film composers are masters at getting it just right. Some composers build up solid working relationships, collaborating with their favourite film producers to work together successfully, project after project.
In this article, we're going to take a look at 5 of the most influential composers of all time. Here they are, in no particular order…
John Williams
(1932 – Now)
When it comes to film composers John Williams is as big a legend as they come. With a career that spans over six decades – whether you've heard his name before or not, you'll have come into contact with his work for sure. Film, TV, Video Games, Conducting, Composing and Producing – John Williams has done the lot.
His iconic work Includes:
Star Wars
Harry Potter
Jurassic Park
The Simpsons
Without a doubt one of the most successful and highly regarded film composers of all time, he has conducted over 100 movie scores and been a musical director on almost 90 films. Williams has built up a very strong partnership with Steven Spielberg and has composed music for many of Spielberg's box office hits.
John Williams has been nominated for a ridiculous number of awards, including over 40x Oscar nominations with 5x wins.
Ennio Morricone
(1928 – 2020)
Ennio Morricone specialised in the trumpet and completed his studies in Rome's Santa Cecilia Conservatory. When he met writer and director Sergio Leone, the pair struck up a great relationship, and worked together successfully on numerous projects.
Highlights of his successes include:
Dollars Trilogy
The Mission
Inglorious Bastards
It was when he composed the film score for the Dollars Trilogy, starring Clint Eastwood and directed by Sergio, that Morricone hit the big time. But he has proven himself to be extremely versatile as a composer and although his breakthrough was for a Western, he has covered all sorts of genres including thrillers, dramas and comedies. He also created iconic soundtracks – one of his own favourites is the composition for The Mission.
Along the way, he's grabbed more than a few prestigious awards for his work on soundtracks; 2 Grammy's, added to the Grammy Hall of Fame, 5 BAFTA's, 2 Golden Globes, Best Foreign Film Oscar…yikes!
Hans Zimmer
(1957 – Now)
Hans Zimmer is a German born composer and one of the most in demand in Hollywood. Zimmer began his career as a synth programmer and audio engineer. During the late 1980's he composed the film score for two mega hits:
Throughout the 90's and 00's he continued to grow in stature composing the Lion king, Gladiator, the Da Vinci Code, Pirates of the Caribbean, and many, many more.
Zimmer has won numerous awards for his compositions including 3x Grammy's and 2x Golden Globes.
More recent highlights of his work include:
The Dark Knight Trilogy
Interstellar
Inception
Danny Elfman
(1953 – Now)
Danny Elfman grew up in Los Angeles and he has scored compositions for both TV and Film. You've heard of The Simpsons right? Elfman composed the theme music back in 1989.
Like all our film composers on this list, Elfman has picked up a hatful of awards!
His music is so iconic that you only have to hear the film name and the score will start buzzing through your brain – besides the Simpsons, think:
Good Will Hunting
Silver Linings Playbook
Edward Scissorhands
Mission Impossible
Bernard Herrmann
(1911 – 1975)
Last but definitely not least on our list is Bernard Herrmann. Herrmann is the genius behind the screeching violins in Psycho. Truly a master craftsman, his iconic work added much drama to a whole host of Alfred Hitchcock movies.
Highlights of his compositions include:
Vertigo
War of the Worlds
Taxi Driver
How did they do it?
If you're interested in learning more about composing for film, our 1-Year MA in Scoring for Film and Visual Media is regarded as one of the best programmes of it's kind in the world and is definitely one of the most rewarding careers in music.
FOLLOW US