Why the Irish Animation Industry is Booming!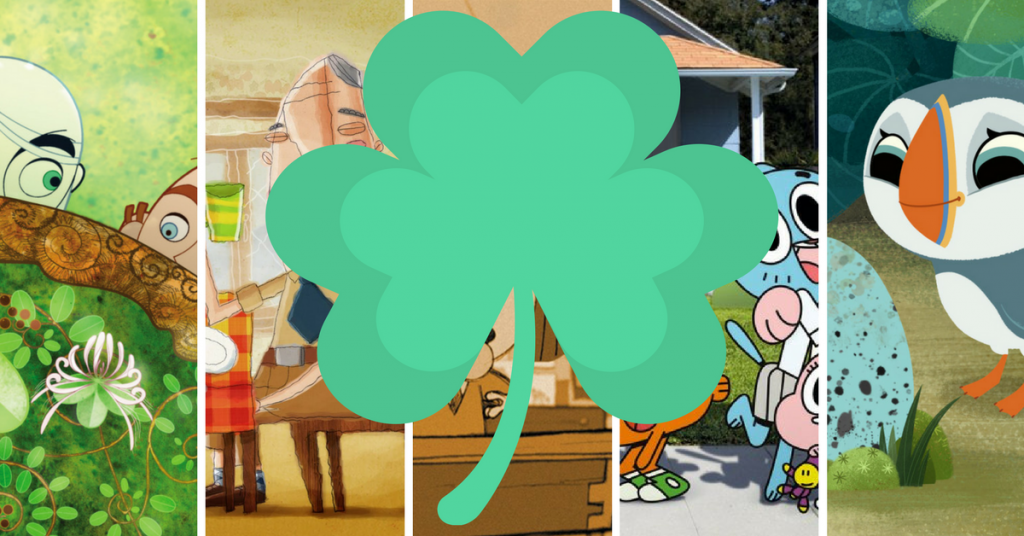 The animation industry in Ireland is on fire and it's an exciting time for professional animators and also students looking to break into the industry. While the pandemic has  undoubtedly had its impact, the industry on a whole is still in a very strong position. Top Irish studios such as Cartoon Saloon, Brown Bag Films, Monster Entertainment and Boulder Media have had huge success with their productions and they are successfully entertaining audiences both at home and abroad. You might be wondering what's been happening that's created all the buzz and why has this sector been able to open up all these amazing job opportunities, while other creative markets are stagnating.
The Rapid Growth of Animation
Long before the tech boom hit Irish shores our more established animation companies were the start-ups of their day. The industry actually started out quite small and just over 15 years back there was as few as 70 people working in animation. To try and highlight the rapid expansion it's estimated today that over 1600 people are working in animation – that's some serious growth for jobs in animation!
As this increase in employment opportunities continues so does the money generated by animation companies – there's even talk about the industry become one of the most important export industries to Ireland.
Currently animation is worth over €100million to the Irish economy each year and 85% of this money is flowing in from abroad. These figures are set to continue expanding so it's exciting times ahead with so many opportunities out there.
What's been driving all the expansion? Well in truth there are a number of factors behind it.
Key Contracts
Animated feature films are taking in a larger part of box office receipts than ever before. Some of the best animated movies have been worldwide hits and loved by both adults and kids alike which has increased their potential target markets. Local Irish studios have won contracts on many of these hit movies which has helped to drive forward the industry.
Irish animation work has won awards at all the major ceremonies, Oscars, Baftas, Emmys etc and these have helped establish our reputation as a global animation powerhouse and a centre of excellence for animation work.
Skilled Workforce
Whenever anyone talks about why the industry is doing so well here they always mention the people. The highly skilled animators in this country have allowed animation companies to recruit great staff and keep up with the demand for their work. Without a doubt this is a key driver of growth.
Culture
Irish culture also matches perfectly with the industry. Ireland has a rich culture in the arts, we've some world-renowned writers, musicians, actors and now animators! The country has a natural passion for storytelling, creativity and art and this really comes through in the work. The art of how to tell a story has always been an Irish strongpoint and this continues to shine through in animation. This natural flare is exactly what's needed to attract animation investors and keep the industry booming for years to come.
Community – Events and Festivals
A strong grassroots community has evolved which supports the industry. There's plenty of top events and festivals taking place around the county each year that highlight the excellent animation work that's taking place and some of the festival organisers fly in top execs from around the world – this gives Ireland Inc. great exposure to key decision-makers and leaders in the industry.
But there's lots of smaller events out there too – many of them free. And all of these get-togethers are a great opportunity for Irish animators to share and market their work.
Irish Animation Studios
Fortunately, there are many top animation studios in Ireland. From Cartoon Saloon, Brown Bag Films, Monster Entertainment and Boulder Media there is an abundance of talent and top class work being produced.
History of Animation in Ireland
Is it a surprise that there's a budding animation scene? For some, yes. While undoubtedly, the Irish animation industry is now at its strongest point – that has not always been the case here.
The general consensus is that like the film industry here, it offered plenty of potential and hope early on, but ultimately it stopped before it really built the momentum. One major exception would be the pioneering work of James Horgan who established his own moving picture exhibition company in the late 19th century. However there were many subsequent years and decades without much to note. It's only the second half of the twentieth century that it began to build and build to what we have today.
The Next Big Thing
If you're interested in getting involved in the next big thing it's a perfect time to hone your animation skills. The industry is set to keep growing and it'll only get more exciting over the next few years – why not take the plunge and start your career in animation? If you to know more about our animation courses, then please get in touch with us
Or sign up for our next Virtual Open Day here!
FOLLOW US