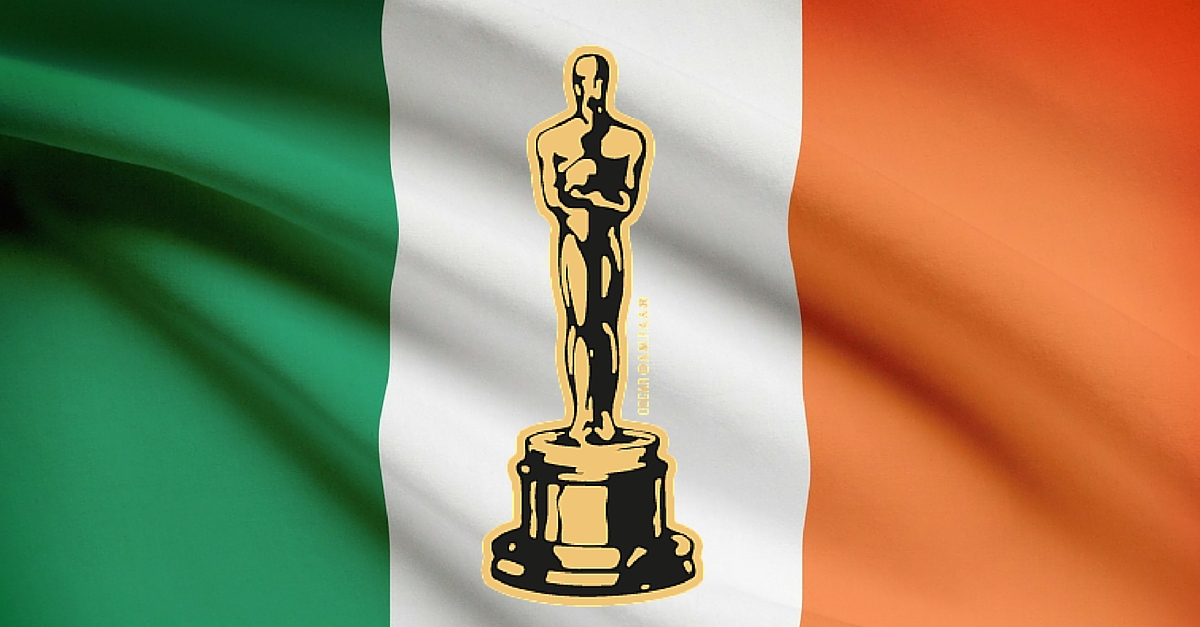 Award season is upon us already and there was plenty to celebrate for the Irish film industry this weekend at the BAFTA's with Brooklyn winning Outstanding British Film (it was a co-production between UK and Irish film producers) and Brie Larson winning Best Actress for the film Room. In The meantime Oscar-bait is the main offering on the cinema listings.
As usual there's a lot of buzz around the big Hollywood features – diCaprio's a safe bet for the Best Actor nod, and Spotlight has been topping many critics' lists recently. But what bucks the trend this year is the incredibly strong showing from Irish film-makers and productions, with no less than seven nominations. With so much visibility on the global stage, it's an exciting time to be an Irish film-maker – as James Hickey, Chief Executive of the Irish Film Board put it, 2015 really was a "triumph" for Irish film.
A huge amount of media attention has been focussed on Hollywood darlings Saoirse Ronan, nominated for Best Actress and Michael Fassbender, nominated for Best Actor. But there's plenty more Irish talent featuring in the nominations. In this article we take a look at some of the other nominees and their backgrounds, in particular at those working behind the camera.
Emma Donoghue – Nominated for Best Adapted Screenplay for Room
A Dublin native born in 1969, she came to film late relatively late in life, coming off the back of a highly acclaimed literary career. Her breakthrough novel, a coming-of-age novel set in pre-boom Dublin called Hood (1995), became an instant bestseller, and since then she's had a prolific output ranging from historical fiction to fairy tales.  Making her living as writer from the age of 23, she somewhat self-deprecatingly claims to have "never had an honest job".
Room (2010) is inspired by the notorious case of Josef Fritzl and focuses on the drama that plays out between a mother and child held in captivity for seven years.  Speaking about adapting her work to a screenplay, she spoke recently about the opportunities and challenges presented by the film as medium, and how Abrahamson's guidance was crucial in translating the work to the silver screen.
Lenny Abrahamson – Nominated for Best Director for Room
No doubt Lenny will be hoping that the fact that Room secured the Best Actress award at the BAFTA's will be a good omen for the Oscars.  One of the leading lights of the modern Irish film industry, Abrahamson got his start making ads back in the late 80s and continued in that vein until well into the noughties. Remember those Carlsberg ads. Yep, those were his.

His first foray into feature films was the acclaimed Adam and Paul (2004), which follows an ordinary day in the life of two Dublin drug addicts. His subsequent films primarily carry on in the Irish vein, and Room represents a major departure in this regard. The heartfelt letter to Donoghue, in which he pleads for her to greenlight the film adaptation and outlines his artistic vision for the film adaptation, makes for fascinating reading, and ultimately it sparked a fantastic collaboration between director and author.
Benjamin Cleary – Nominated for Best Short Film (Live Action) Stutterer
Another Dubliner, Cleary is a graduate of none other than Pulse College! Since then he's gone from strength to strength. In 2011 he wrote the short feature Kindred, which won funding for the 2012 RTE/Filmbase Funding Scheme. He followed this up with another writing credit, this time for Love is a Sting, an experimental short with a rather odd premise, which snapped up the Best Drama award at the Cork International Film Festival.
'Stutterer' is Cleary's directorial debut, and to say that it's been making waves would be an understatement. The list of awards accolades it's picked up from festivals across world is too long to list here, but suffice it to say it's been a massive success with critics and is justly rewarded by making it onto the shortlist for this year's Oscars in the Best Short Film category. Needless to say Cleary is over the moon: here he is talking to Ray D'Arcy about the Oscar nomination and plans for the future. Be sure to show your support for a Pulse Alumnus by following the movie on twitter!
All of those shortlisted are amazing ambassadors for the Irish Film Industry and they highlight the immense amount of talent being produced right here in Ireland. Everyone at the Pulse College Film Department is wishing them the best of luck on the big night!
Full-Time Film School Options at Pulse College
BA in Film and Television Production
Advanced Diploma in Film Production
Check out our open events to see the facilities and hear from the tutors.
[openday]
FOLLOW US