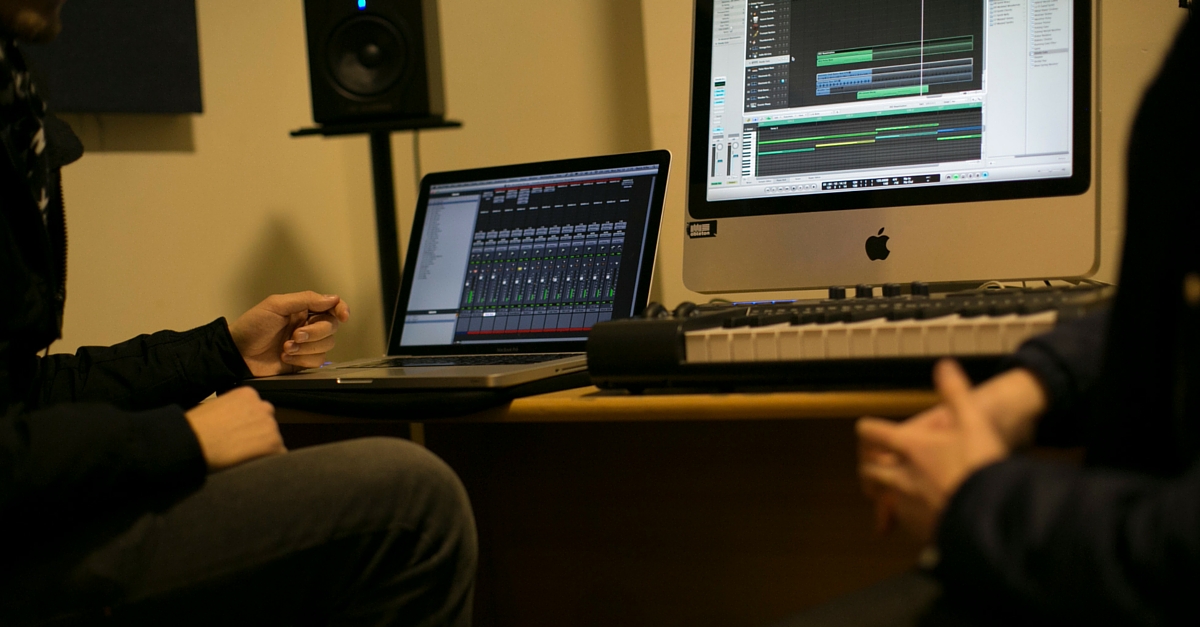 If you want to get into the recording side of the music industry, it's important to know the difference between the person responsible for the music production and the music engineer. While there's a lot of overlap in responsibilities, there are still some important distinctions to draw between the two.
At a very basic level, producers are tasked with helping to direct the artist's vision. They're often involved with arranging the song, deciding its sound, and contributing to its composition. Engineers on the other hand are responsible for it's execution – they tend to work under the creative direction of both the producer and the artist and concentrate in particular on the technical needs of the record. Their expertise is picking the correct equipment, ensuring it's set up correctly, and making sure the acoustics of the recording space are being exploited to their full potential.
In this article we'll explore what this means in practical terms, as well as what sort of individual each role would suit.
What it takes to be a music producer
If you're working on music production, you are essentially operating as a project manager. They're tasked with co-ordinating every aspect of the recording project and managing all of the individuals involved. They generally direct the performers in achieving a particular sound for the record and may determine its arrangement.  In addition, because they're so deeply involved in forming the sound of the recording, they may at times jump in to play an instrument to supplements the band's sound. They'll therefore tend to be accomplished musicians in their own right, and will be able to communicate with and coach musicians on their own terms.
A producer needs to have confidence in their own ideas and be able to express them forthrightly. In terms of personality, you would definitely need to be a people person. Creatives are volatile by nature, and you would need to be able to create a harmonious environment to keep tempers in check. Successful producers will also end up working with a wide array of artists, and will need to be able to adapt to their particular ways of working. Legendary House and Dance producer Mark Kinchen has some advice in this regard: you may be working with people as diverse as Jay Z and Will Smith, and to work effectively with them you need to be able to suss them out at an early stage.
What it takes to be an audio engineer
Engineers are the practical counterpoint to the producer. Rather than shaping the creative vision of the record, they instead work with the mechanical and technical aspects recording, mixing and reproduction. While producers frequently have experience as performers, engineers often hone their skills in the role of audio technician, a role that generally entails connecting mics, tracking issues with audio equipment etc. In addition to working with equipment, audio engineers in a modern studio environment will also be expected to know their way around industry-standard DAWs such as Pro Tools and Logic Pro owing to the versatility of such software. Engineers are often involved in mixing and editing the final track-list with the producer, and you'll need to have the technical knowledge to do so.
In terms of personality, engineers will have a meticulous attention to detail and particularly granular approach to making and recording music. If you love getting stuck into the nitty gritty of creating a record, then being music engineer may be the role for you.
Music courses at Pulse College
As with any major decision, it's difficult know which way to go without practical guidance from someone with real world experience. Here at Pulse College we offer a number of vocationally-focused courses that aim to equip students with the skills in demand in the music industry right now. Our course tutors are experienced industry veterans, and would be able to offer practical guidance to anyone trying to decide on a career in music and what area of the industry to go into.
If you think you might benefit from professional mentorship and tuition, why not get in touch to find out more about our music courses? You can also register for our upcoming open events at our Dublin  campus if you're interested in meeting our tutors face-to-face.
FOLLOW US